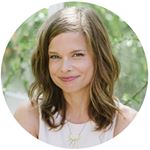 Elizabeth Olwen
"Our apartment had patterns everywhere"
Elizabeth is a surface pattern designer, who was largely influenced by the bold floral wallpaper, floral drapes, floral furniture in their 1970s apartment. The patterns she creates are delicate and playful. Elizabeth wants to leave the world prettier than how she found it, and she is well on her way in doing that with all the amazing projects she works on. Learn how it was growing up in Canada, about her personal and professional growth and let yourself fall in love with the beautiful pictures of her artwork. ❤
Elizabeth, you live in Toronto, Canada. What must one simply not miss when visiting?
If you visit in the summer, my answer is hands-down Toronto Island. Pack a picnic (I'd suggest taking a stroll through Kensington Market to pick up provisions), and hop on one of the ferries or water taxis which take you across to the quaint little island, with beaches, a few cute restaurants, pastoral nature and the most charming little cottage community. Plus, you get great views of the city.
Looking at your artwork, it is clear you have a love affair with patterns. Delicate, whimsical patterns. How did this occur?
Haha, thank you! I would describe it as a love affair as well. I have to credit this to my upbringing, and the pattern-rich 1970s style I was surrounded by. Our apartment had patterns everywhere — bold floral wallpaper, floral drapes, floral furniture. I used to dive into those patterns to daydream, they were the backdrop to my imagination, and still are to this day.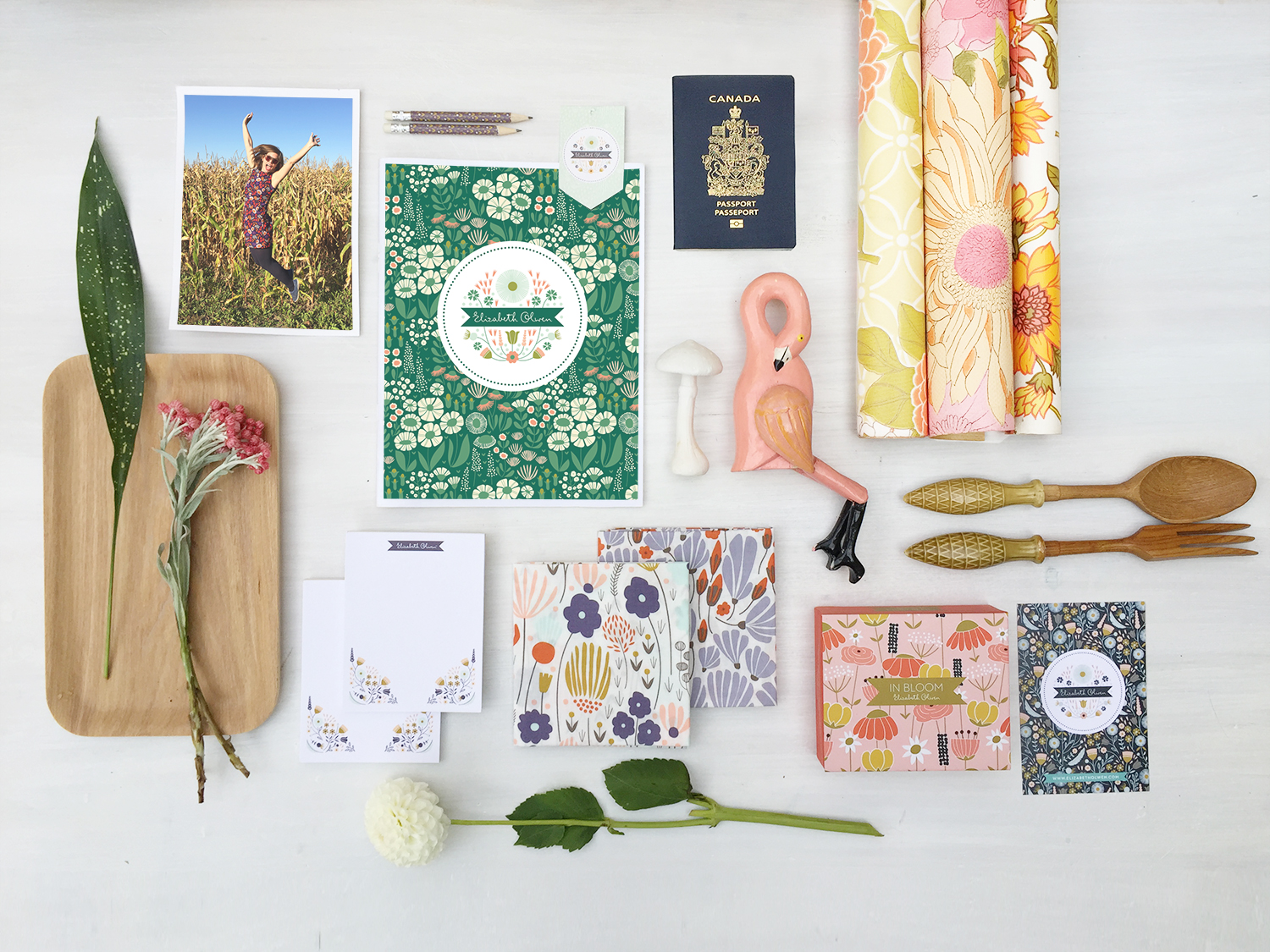 Before becoming a full-time surface pattern designer you were a graphic designer. It seems like a step in the right direction – the world would be a little greyer without your beautiful mark on various everyday products. Have you found your calling?
Yes, I believe I have… When I started diving into the world of surface design, there was this sense of excitement, but also certainty, that I hadn't felt before. Like I'd found my place. I am a designer through-and-through, but as with every creative person, I anticipate a certain amount of evolution to occur… and look forward to seeing what else calls out to me.
Your resume is very impressive. So far, you've worked with several clients like Cloud9 Fabrics, Land of Nod, Madison Park Greetings, Target, Nest, American Greetings, International Greetings… Can you tell us about the path towards such big collaborations?
Thanks! I am grateful for all the amazing opportunities. It was a lot of really hard work, and perhaps a stroke of luck here and there too. When I decide to do something, I generally have the philosophy that you should go big or go home. So, I spent every waking moment developing a portfolio, really honing in on my personal style. When I felt I was ready, I started targeting and contacting clients I wanted to work with, and I exhibited at a few trade shows, and things grew from there.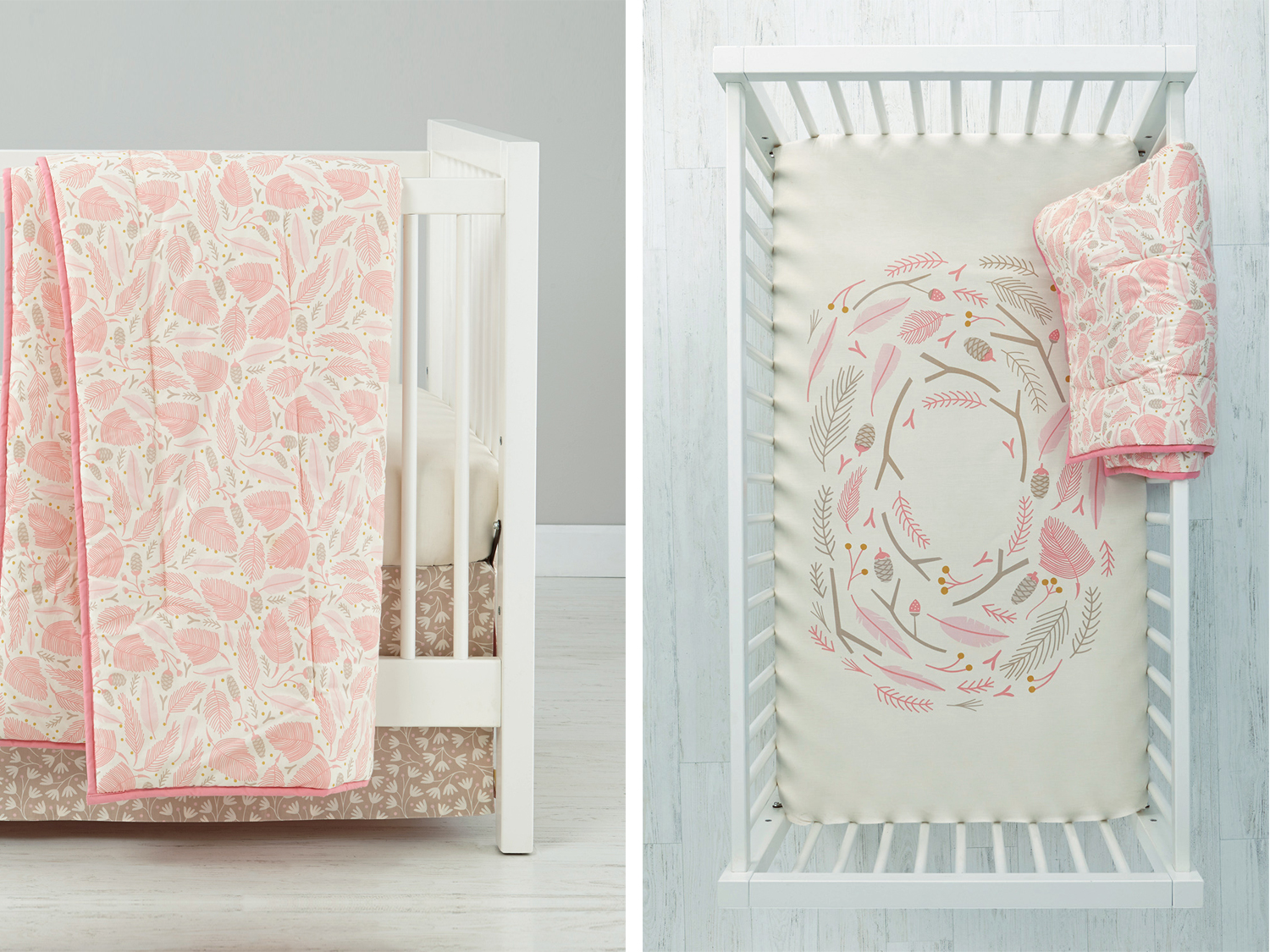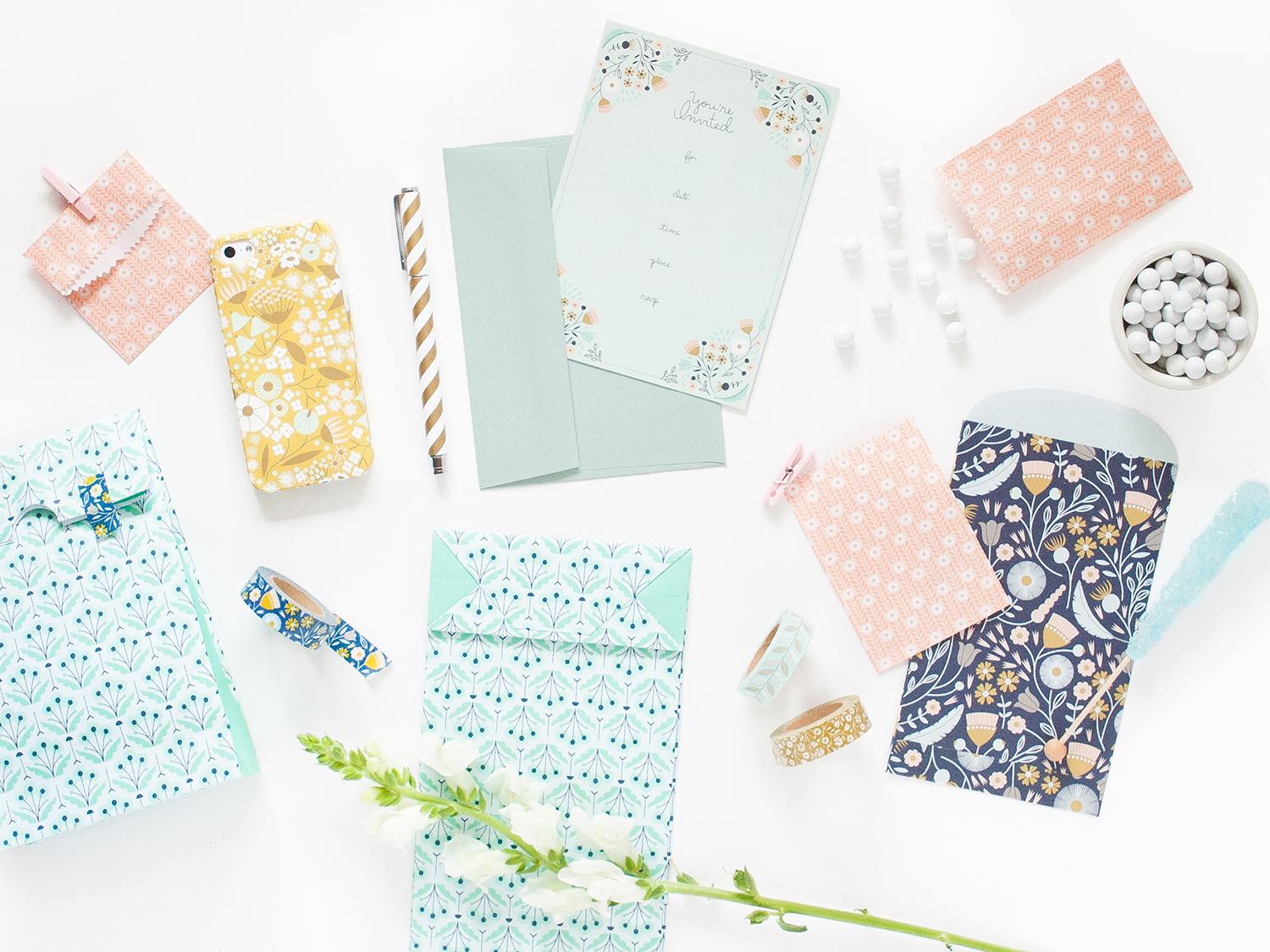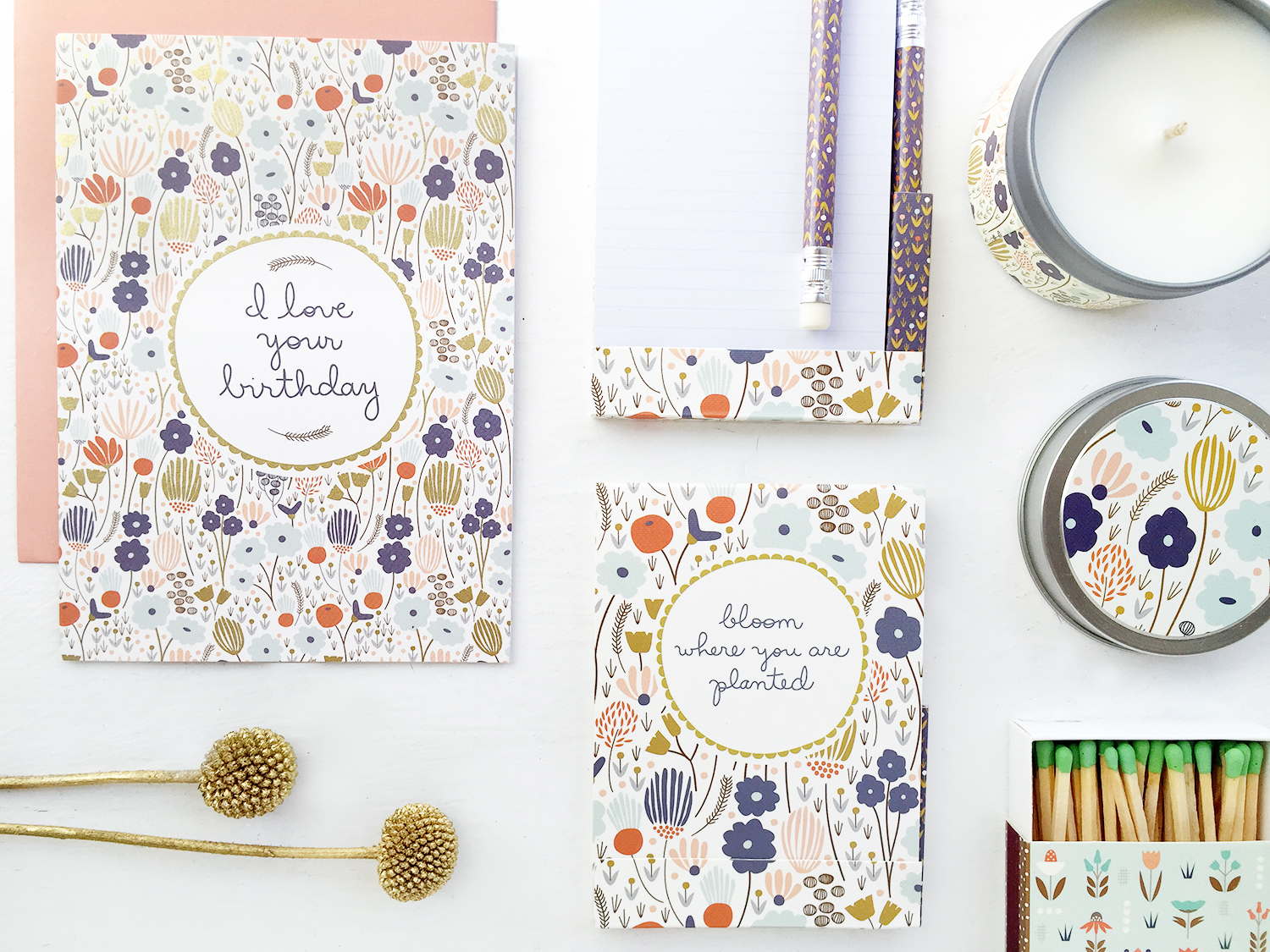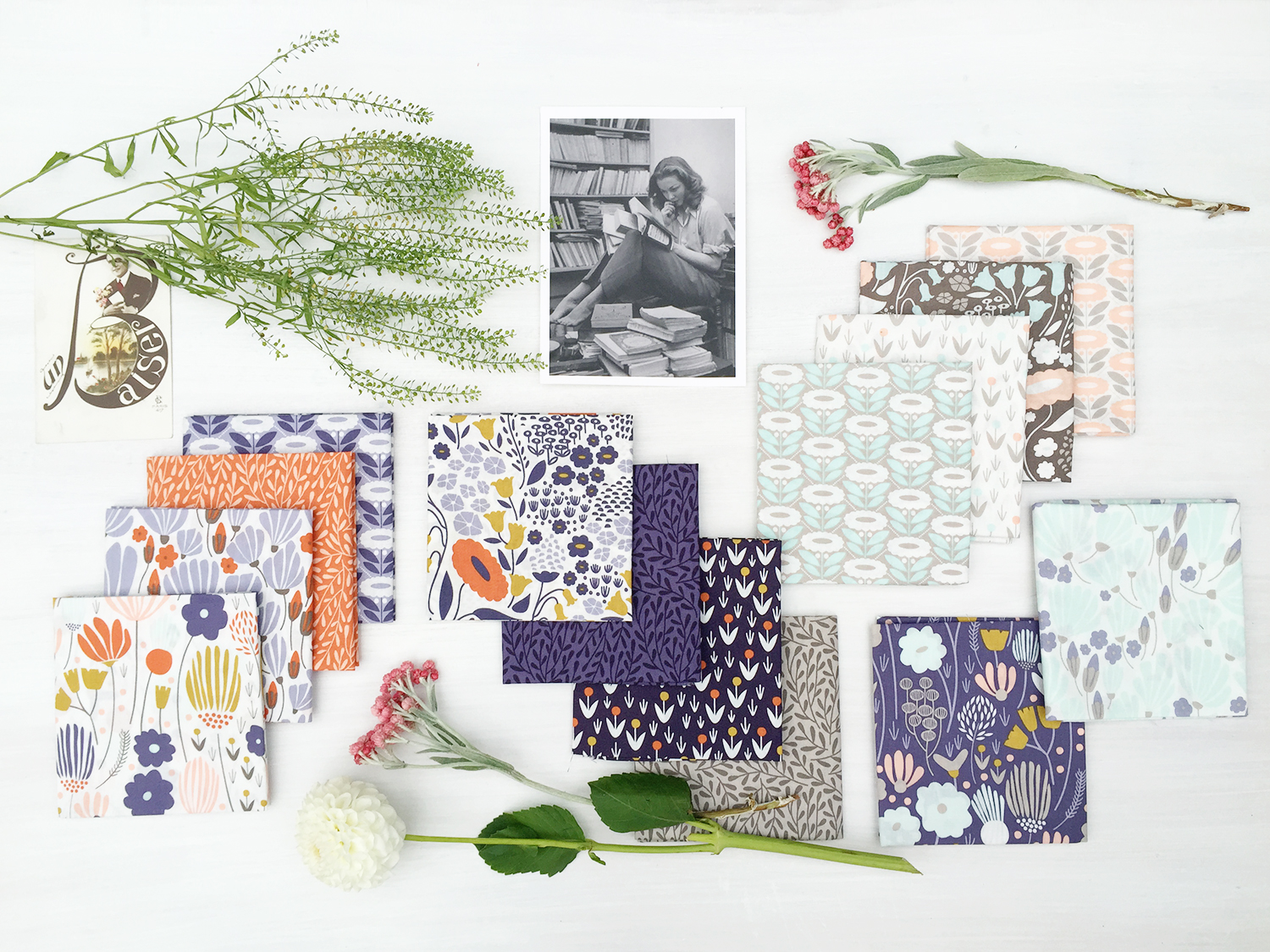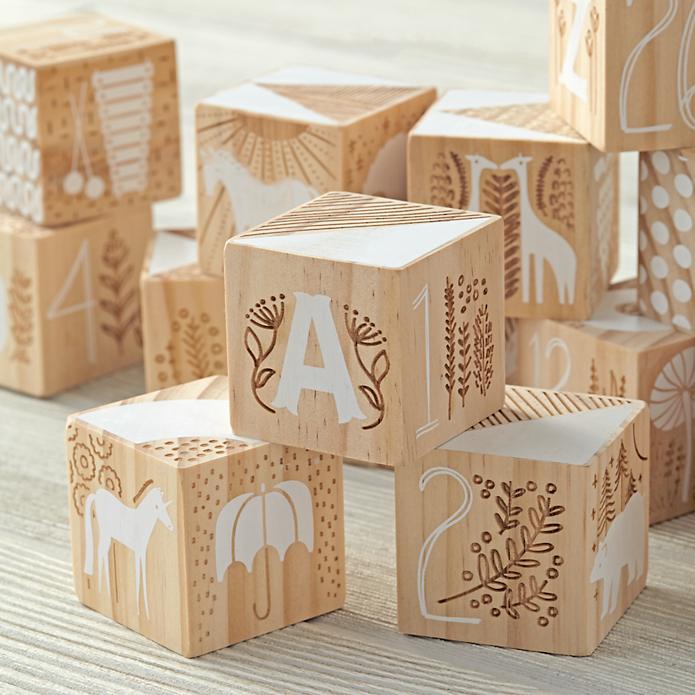 You work from your home studio, which is great but can also come as a challenge. How do you balance your private life and work?
This has always been one of my biggest challenges. I'd be lying if I said I had it all worked out! Though I would benefit from more structure, I do enjoy the fluidity of it. Daytime is often spent managing my business. Then I do most of my best creative work at night, when the world is sleeping, when there are no interruptions, and I feel furthest from the concerns of the day. So, there's a huge benefit to having an at-home studio for that. I try and maintain a healthy social life and stay active. Right now, it works for me!
Any plans on releasing your own brand some time down the line?
I'm currently focused on collaborations, but a girl can daydream, and I do it all the time. So, you never know!
"I began by submitting my work to blogs, which led to my first licensing deal."
What drives you and why?
I want to leave the world a little prettier than how I found it. To leave a trail of beautiful things. Because life can be complicated and sometimes it's those little pieces of beauty that can brighten our lives and give us hope.
Could you name a person/event that influenced you the most?
I have always loved the work and philosophies of William Morris. His work was stunning, and was both beautiful and practical. He bridged the gap between art and design, which is something that appeals to me very much. I love his famous quote 'Have nothing in your house that you do not know to be useful, or believe to be beautiful'.
How important is internet to you?
It has been pivotal for me in getting the word out about my work. I began by submitting my work to blogs, which led to my first licensing deal. It's really such a helpful tool to let the world know that you're out there.
What about Instagram?
Instagram has been a constant friend, enabling me to connect more intimately with people around the world, so I'm a fan.
We are thrilled to have you as part of first 10 artists featured on Lake. What made you join us, even if we had nothing to show when we first approached you?
I thought it was an interesting concept! A new twist on a coloring book that I hadn't seen before. Plus, when you let me test out the app, it was so fun to play with!
Any final thoughts for all the creative people who also work towards turning their passion into a day job?
Establishing yourself is hard work — be prepared for long days and nights and pouring yourself into your passion, while maintaining your day job until you can keep the operation afloat on your own. If it's your passion, it won't feel like work! If you're willing to work for it, it's totally worth it and incredibly rewarding and fulfilling. Go for it!
Intrigued to know more about Elizabeth? We got you covered.