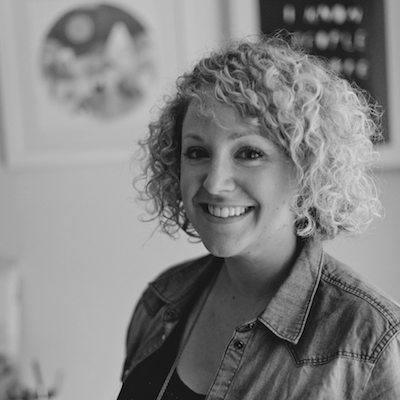 Laura Blythman
"Color is EVERYTHING"
Laura comes from the land down under and is Australia's first representative on Lake. We're very fond of her beautiful collages, and we are not alone in this: more than 65.000 people on Instagram are nodding to this. Laura says that if she wouldn't be an artist, she'd find her place in the world as a florist, or a children's art teacher. Find out more about her story, collaborations, and how she brought her artwork to life on a product we could all wear. ❤
Laura, in midst of what are we interrupting you?
Today, I am preparing for 3 big design markets that I will selling my art and products at over the next month here in Australia! I am also working on a top-secret collage project for an international client.
In Australia, you're approaching the time of the year, that the upper side of the planet might be very envious of (I am not dropping any names here… :)). Does the time of year affect your creative energy/productivity?
You mean summer? Well, I live in Melbourne, and trust me, our summer days are very sporadic! The weather here can be summer sunshine one day and windy chilly the next. Keeps us on our toes. But yes, I definitely get out for fun times in the sun a lot over summer and I do slow down with my workloads a tiny tiny bit.
"I think the most influential thing for me is how I feel when I am creating. It's just blissy happiness and a break from the world."
From the outside we can see you are an artist, a business woman, and a mother. Quite a combination! Who else are you?
I am also Laura the friend, daughter, sister, aunty, audiobook addict, travel lover, music and wine lover.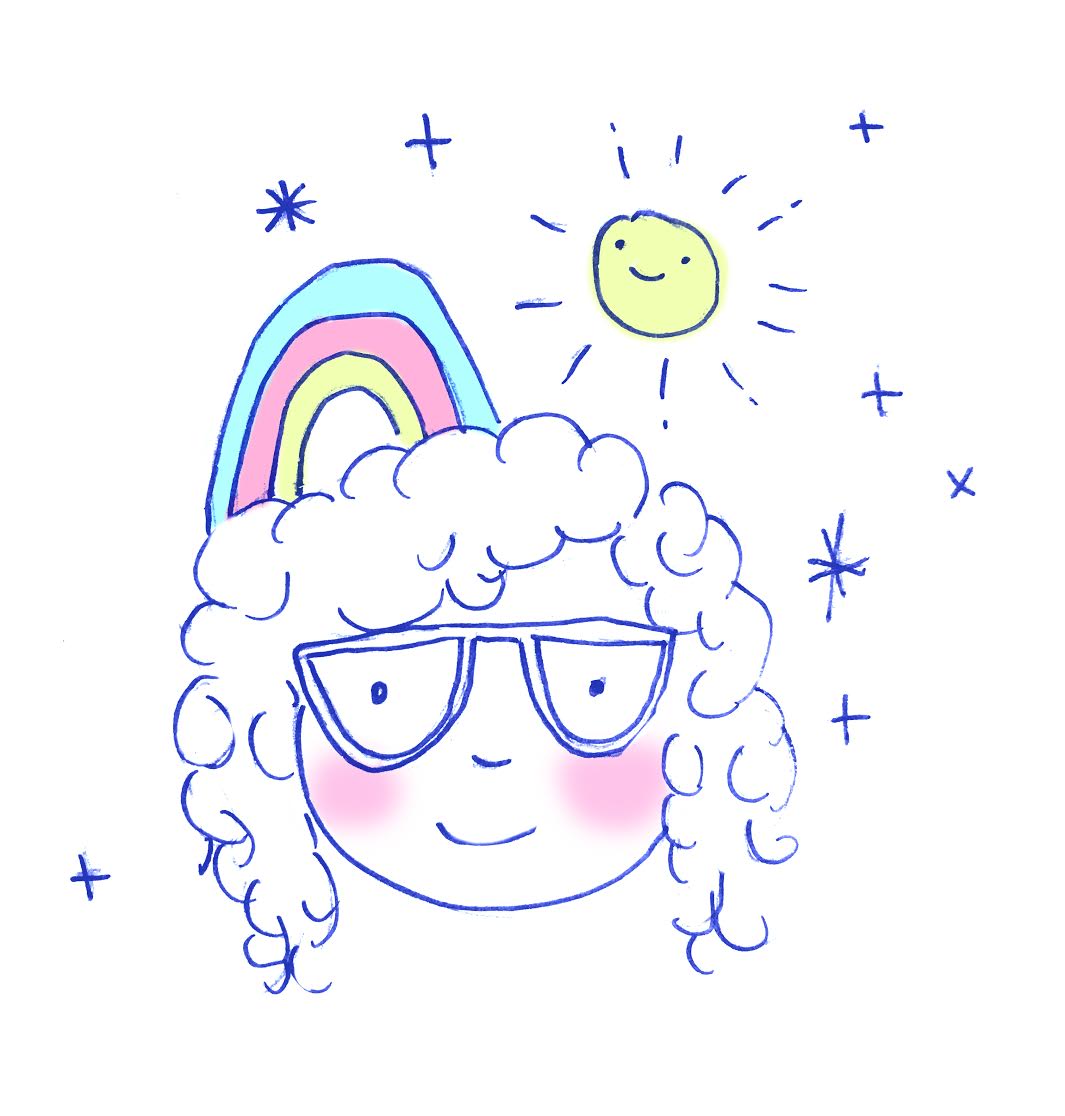 Did your formal education help you on your way to become a full-time artist?
Yes absolutely, every bit of learning and work experience I have had over the past 13 years since I graduated from design school have been stepping stones to where I am now.
What would you be if you weren't an illustrator?
I often also imagine myself as a florist, or a children's art teacher. These things are still not off the cards. I have a lot of life left!
Who or what has influenced you the most?
I think the most influential thing for me is how I feel when I am creating. It's just blissy happiness and a break from the world. That's the main reason for me to do it. It makes me happy. The fact that sharing my work then spreads the happy to more people is just amazing and makes it all so worth it.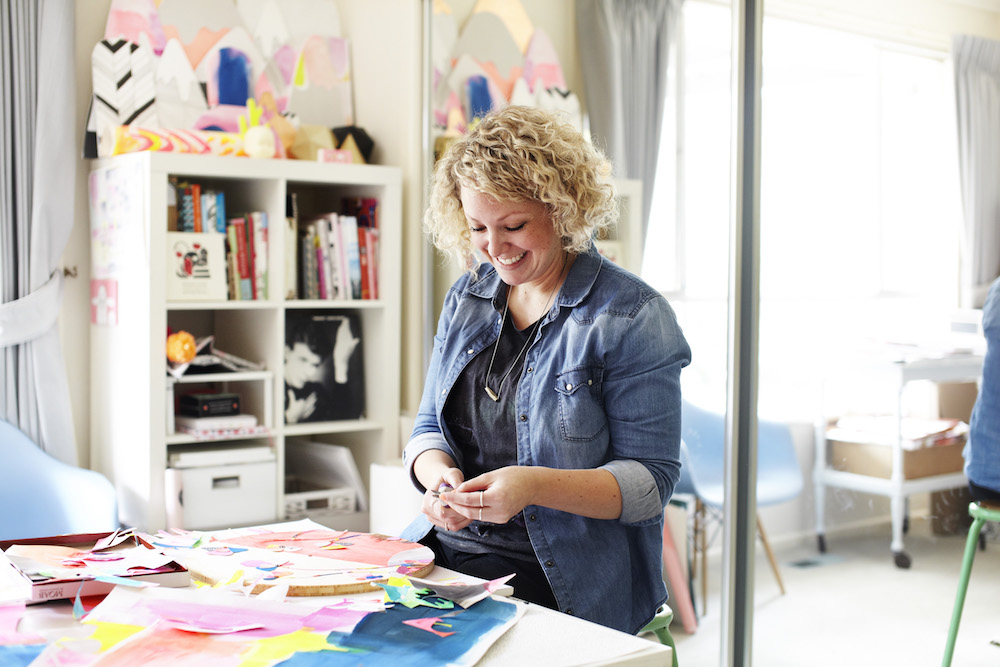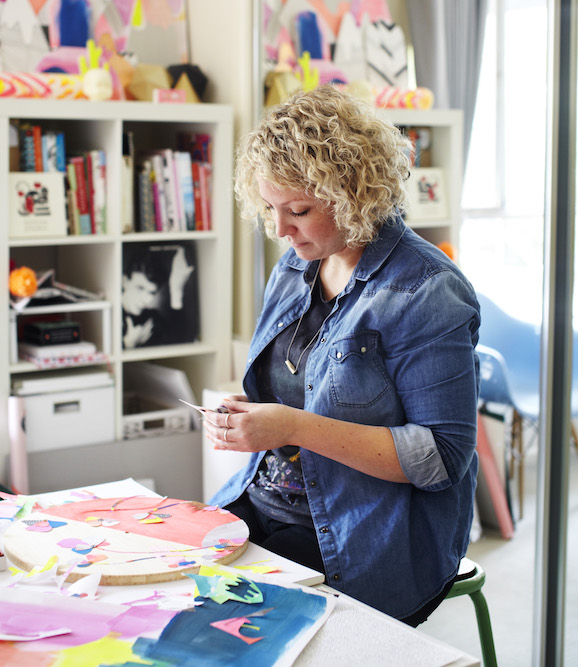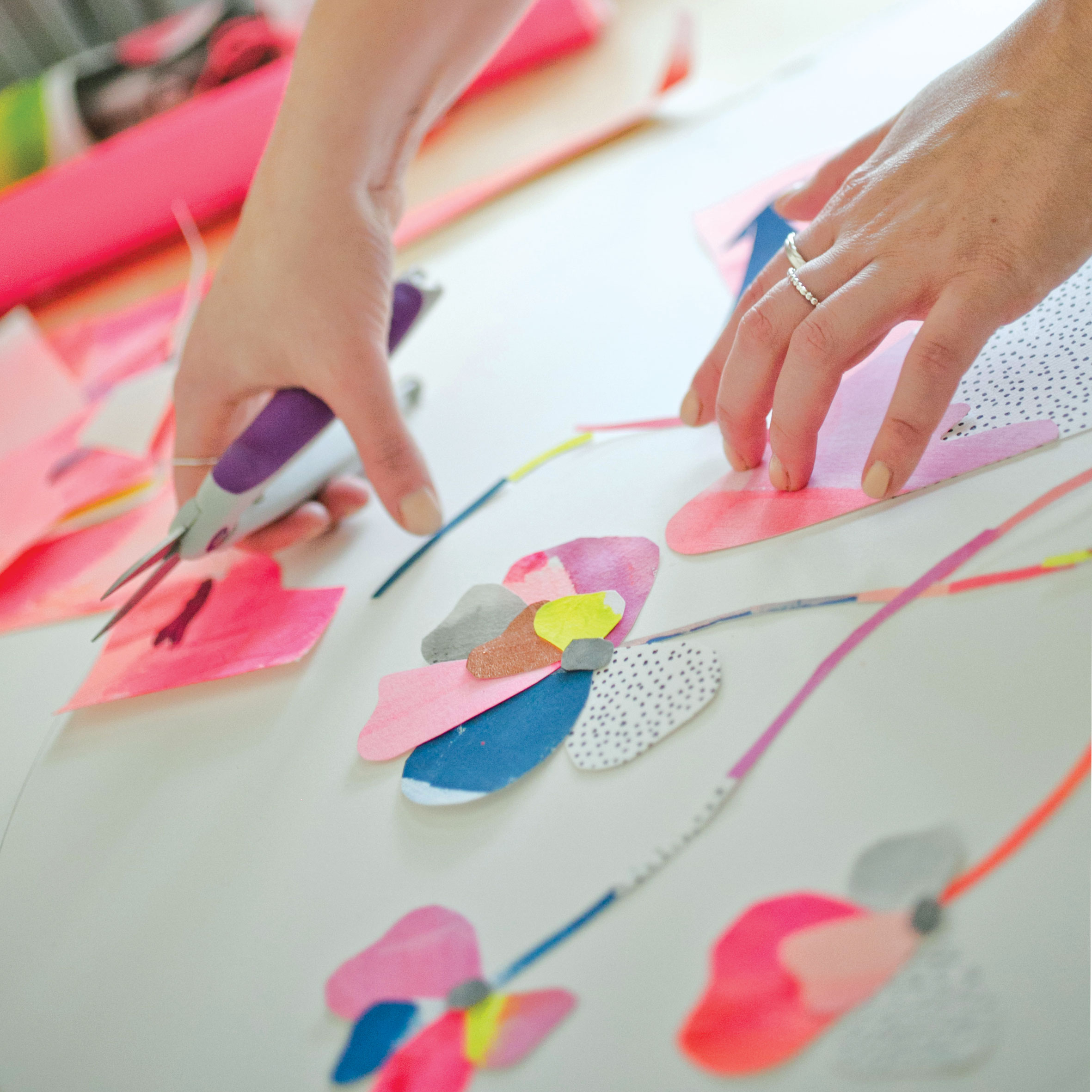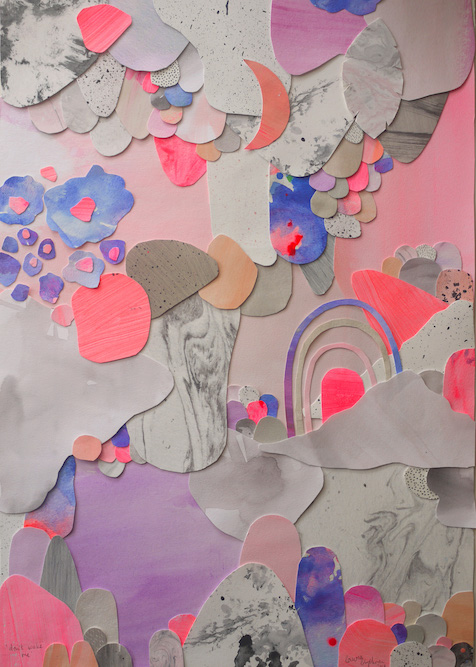 Your creations are full of vibrant happy colors! Is the color palette an important part of your identity?
Yes, totally! I find it hard to work without color. It's a very very rare occasion that an artwork by me doesn't have pink and or neon peach in it. Color is EVERYTHING.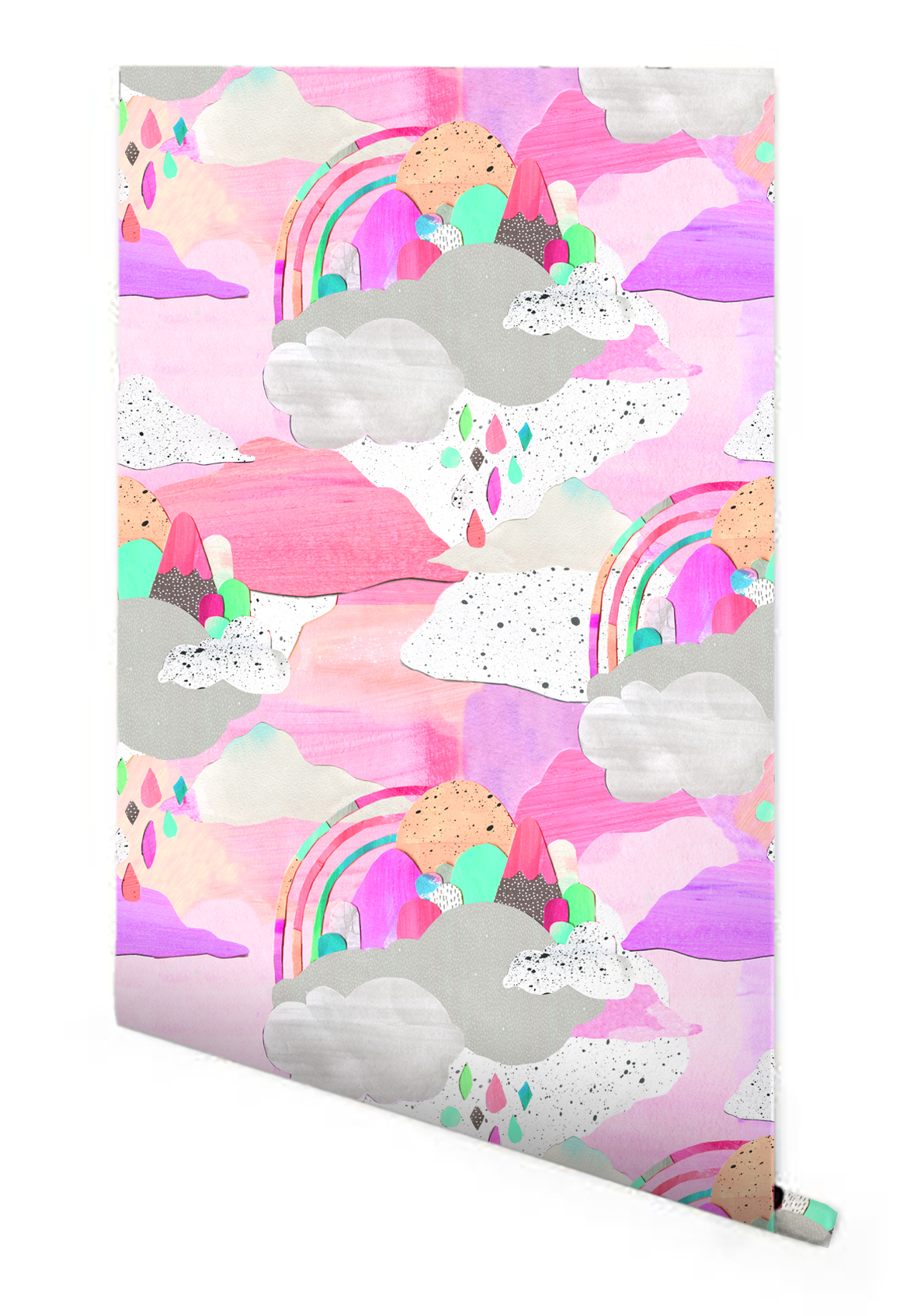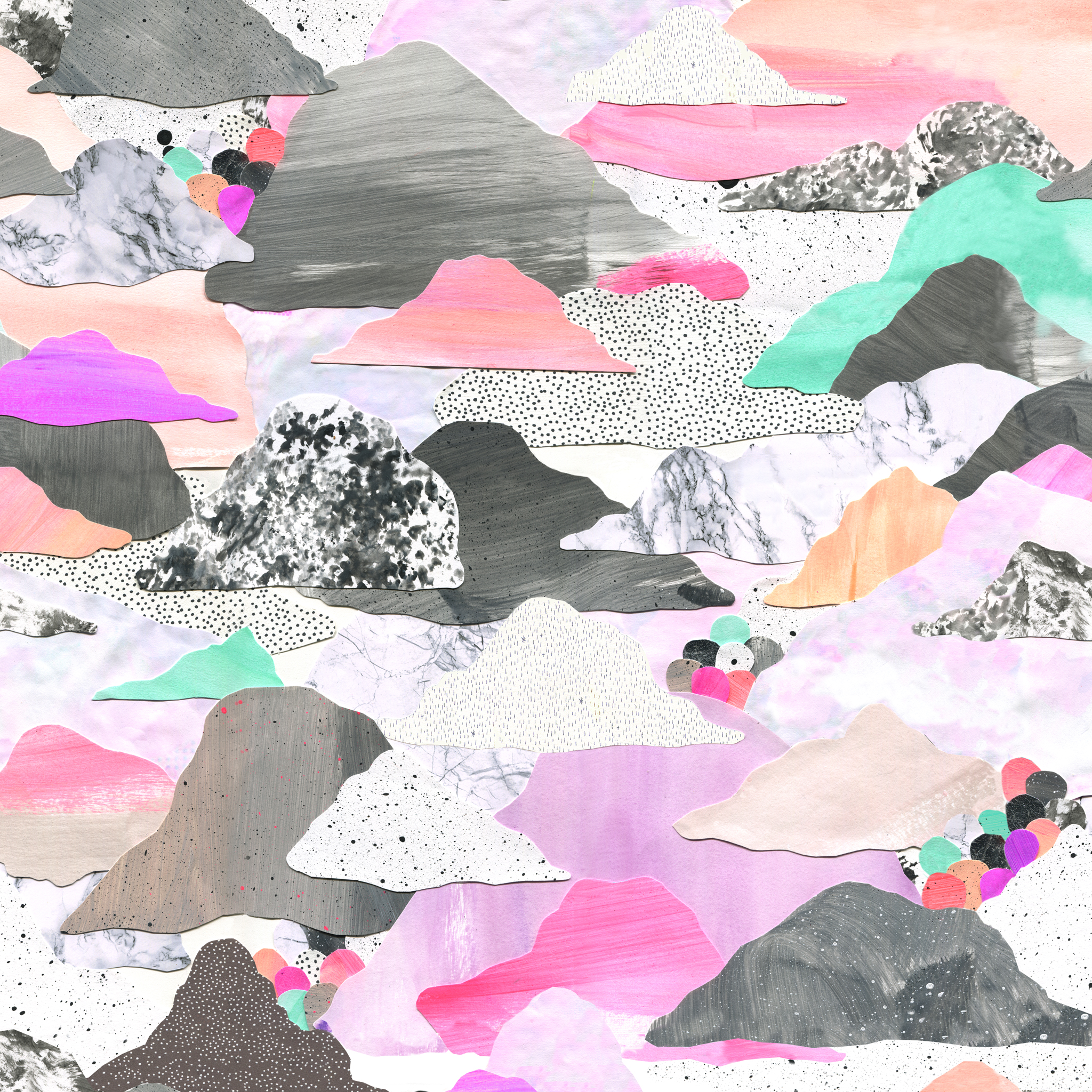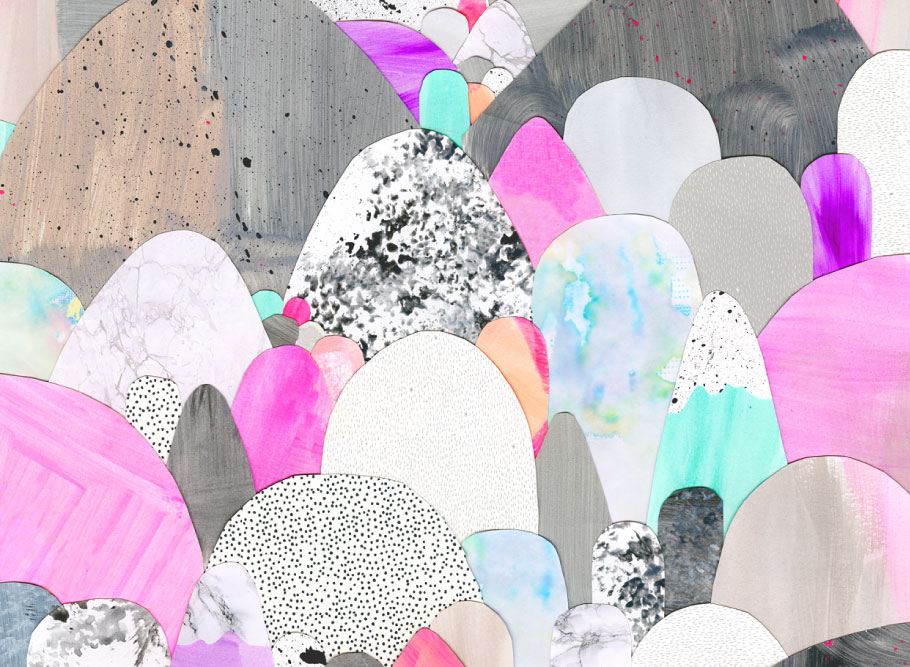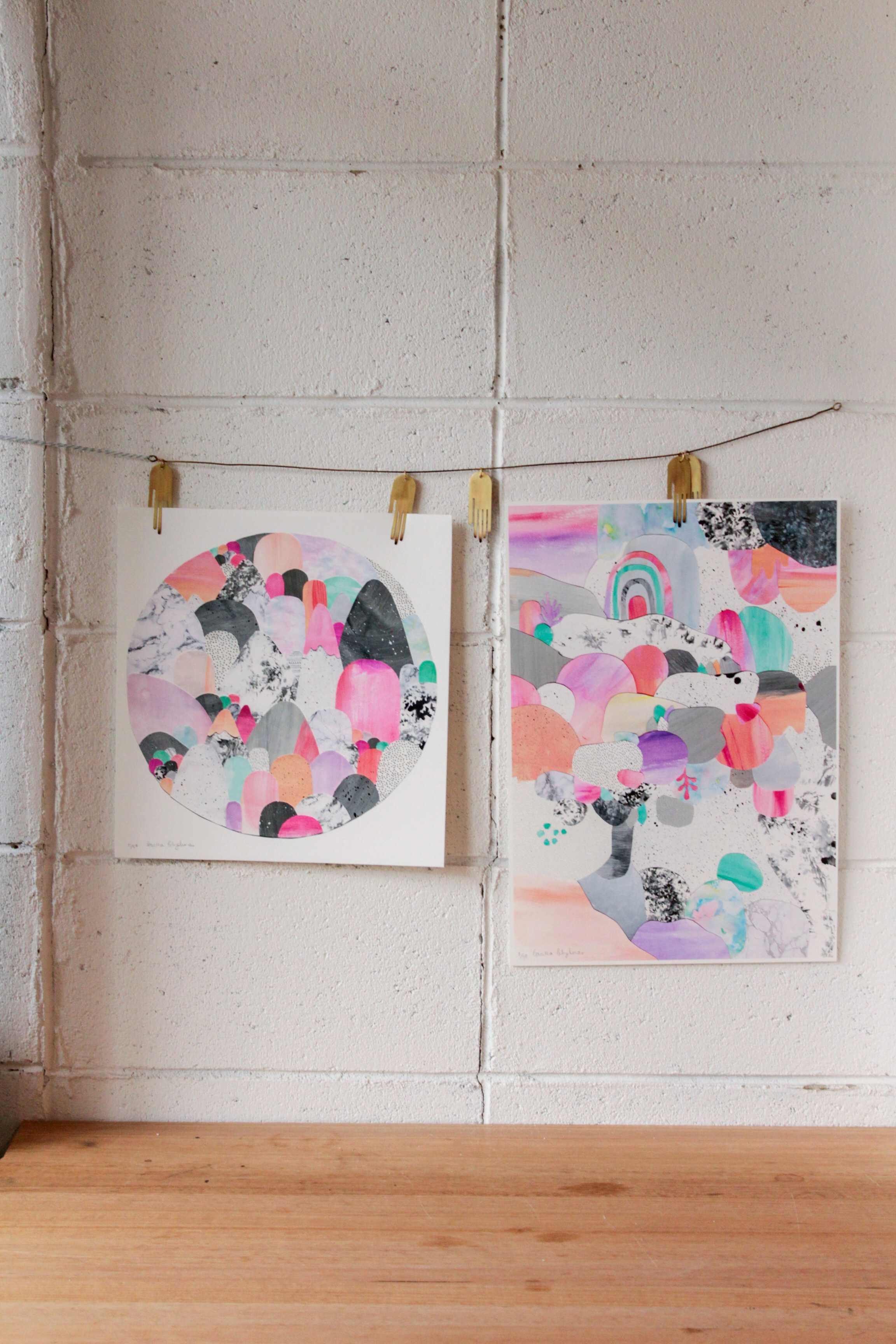 You now work with clients like the National Gallery of Victoria, Boomf, Rollie Shoes, Frankie Magazine, Land of nod, Such Great Heights, Mr. Wolf Kids… How did you get the ball rolling?
It's been incredible because in most of these cases I was approached by these amazing collaborators! I think my past work, and what can be seen of mine online and in the world of social media just speaks for itself, they see it, and they like it. It's so amazing. I feel super lucky.
How much artistic freedom is there with client driven projects?
Generally, these days there are LOADS of creative freedom for me. There is trust and I appreciate it so much.
A collaboration that made me go WHOOOA is the one with the shoe factory! It must be so exciting to have people taking your art as a part of their self-expression! It's an important aspect of art: bringing it into everyday life, making it accessible so people can surround themselves with beautiful objects.
Yes! I agree, it's so ace to see my artworks brought to life on new products. The shoes collab with Rollie was so cool! We were given total creative freedom and we LOVED it. I feel pretty chuffed when I wear those shoes out and about and they receive a lot of love.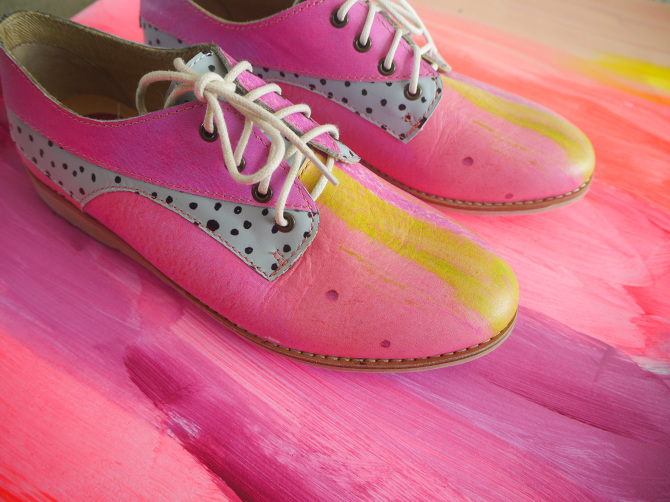 Is there any object you would especially like to see your art on?
Oh yeah definitely! So much, imagine bedlinen, furniture, children's books…
How important is social media to you and which platforms are you on?
Pretty damn important :) It gives me a platform to promote my work and say hi to my customers. Instagram is the only one I give some good time to. It's the most suited to my style and work, plus it's fun.
How has Instagram presence affected your business?
At first, Instagram was amazing, so much traffic would come to my webstore via Instagram. Now not as much with the changes to the algorithms and things like that. But it's still ace.
You are one of the first 10 artists featured on Lake. Yaaay! :) We had nothing to show when we first approached you, and you still went with us!
Yeah, of course I did! I have a 5-year-old little boy who loves your kids and coloring in apps, and I also have grandparents and friends addicted to this coloring movement. It was a no brainer saying yes :)
Who is Lake for?
Everyone! Well, rad people who like to color in, who like to keep their hand and mind busy.
Any final thoughts for all of those who would dream of turning their passion into business?
Go on, try it!
Intrigued to know more about Laura? We got you covered.