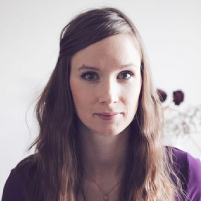 Nina Stajner
"Post quality content and connect with your audience"
Nina is a lovely illustrator, blessing us with a wonderful world of whimsical forest dwellers. If you haven't seen her adorable hedgehogs, foxes, fawns, squirrels, and bunnies, you are missing out. A testament to that is 200.000 followers on Instagram. Isn't she amazing? We are beyond delighted to have such a gentle, fairy soul invested in Lake. She will explain the growth she has achieved through her business and social media. ❤
If a year ago someone told you that in the next 12 months you will successfully operate your own little business, would that be hard to believe?
Yes. I don't know if I am very successful at owning my business though. Time management is pretty hard. But I would say I am successful in learning new things every day and I am improving. I get better at it every day and it is fun to see my business grow.
Can you remember the first item you sold and how it happened?
The first item was sold on Etsy and it was my first Coloring Book. On that same day many orders followed. I was pretty excited because I didn't know what to expect. I never do. I had to close my Etsy shop after that until I restocked the Coloring Book and added some prints, notepads and pins to the shop. It has been exactly one year since that first sale and the business has been growing slowly ever since.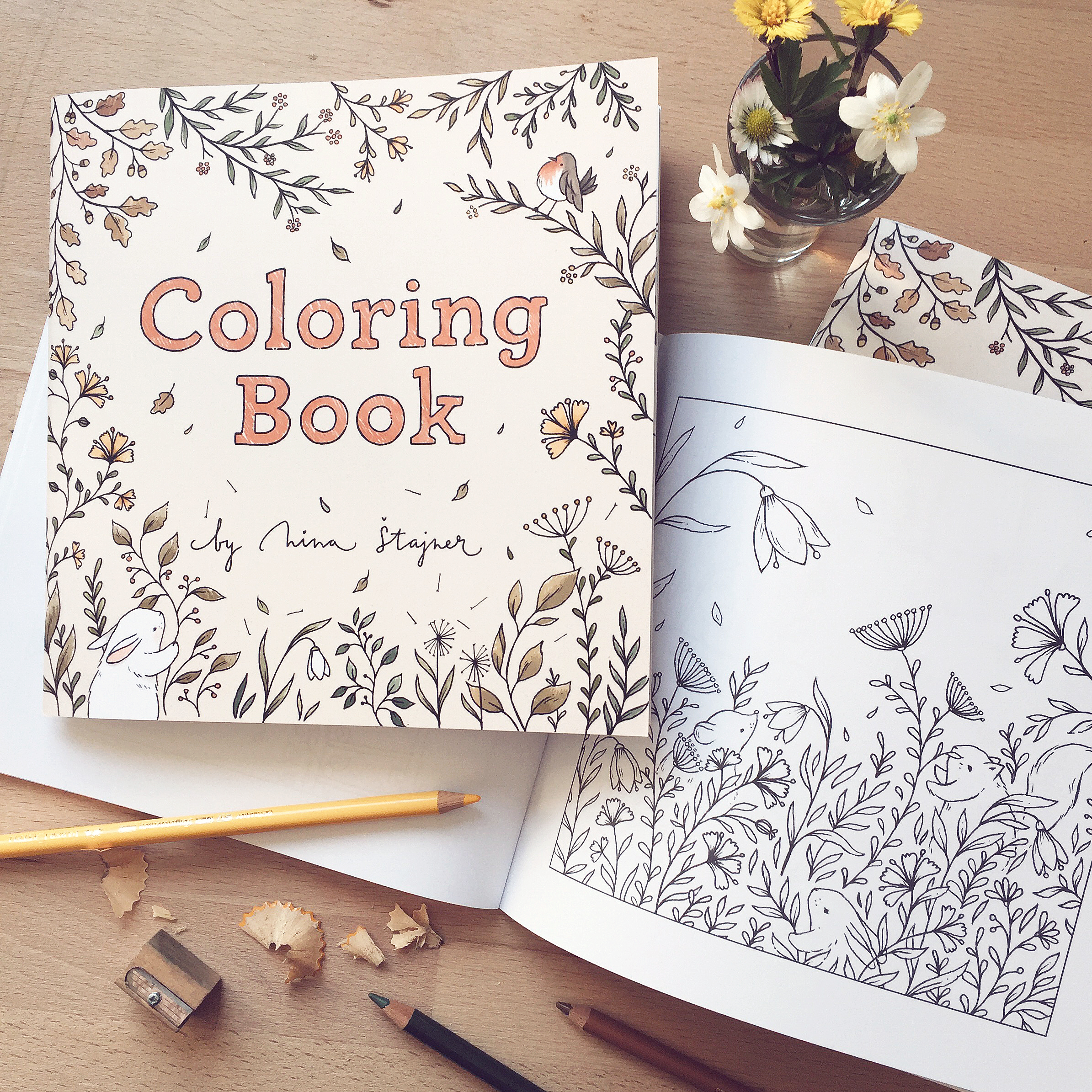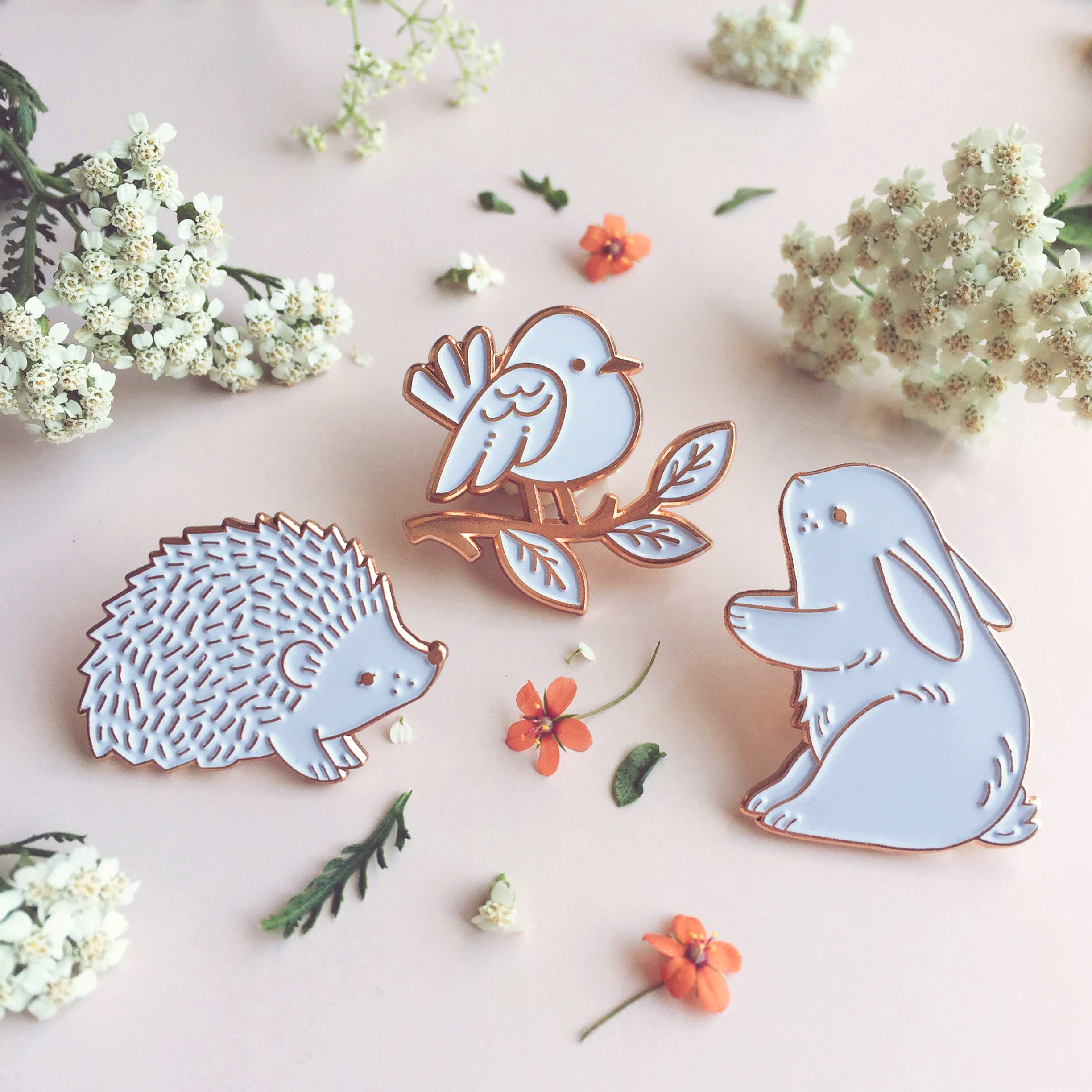 Social media obviously plays an important part of your success story. Were you aware of the potential when you first started?
No, absolutely not. I was using my Instagram as an outlet to post my creative endeavours and to see my progress. I could visually see my progress and improvement. Like a visual diary I could share with the world. It was never meant to turn into something bigger, at least not at the beginning. But over time I saw how successful other artists were - with selling prints and other merchandise. Then it occurred to me I can try something similar when I have a wider reach.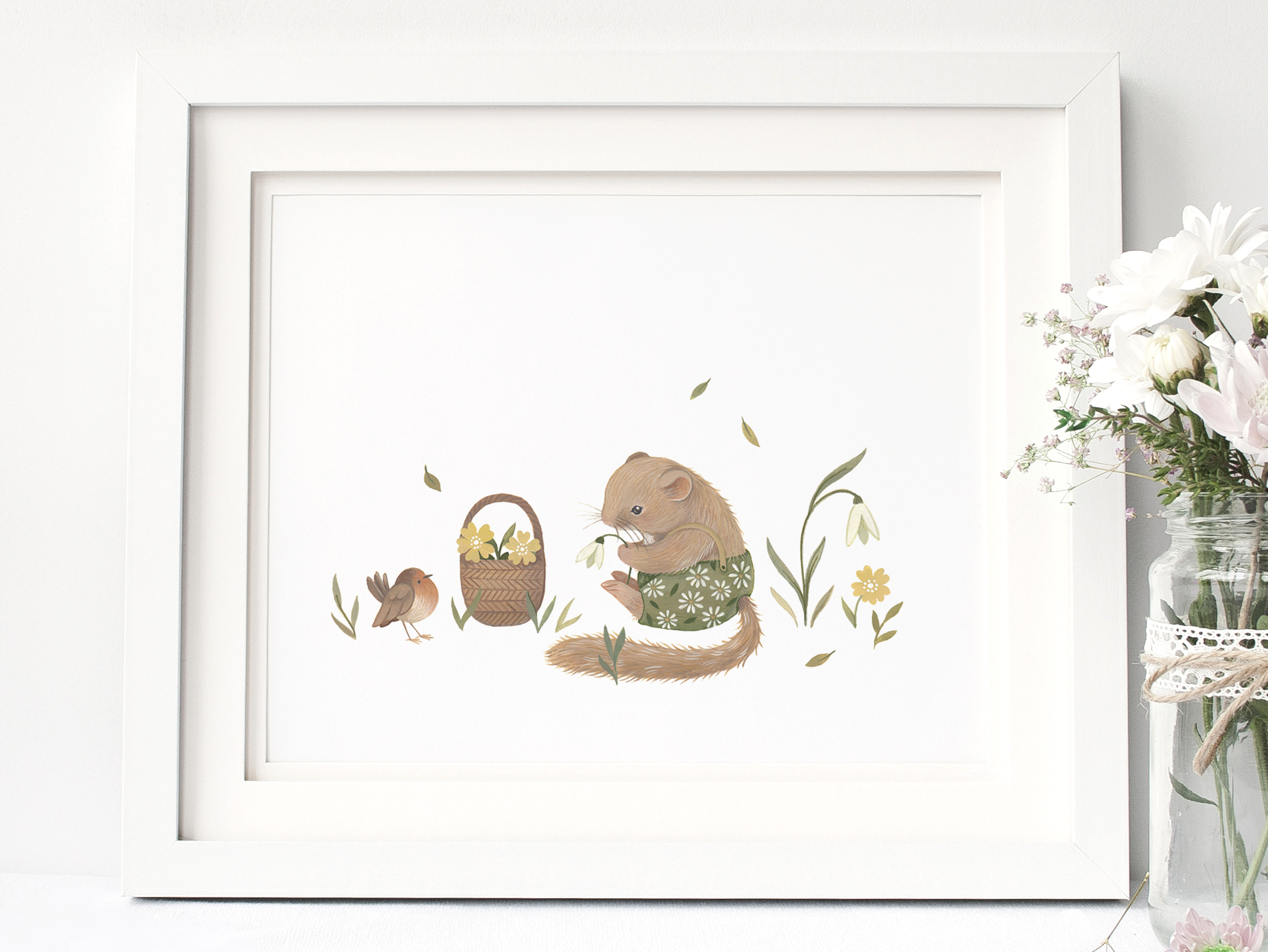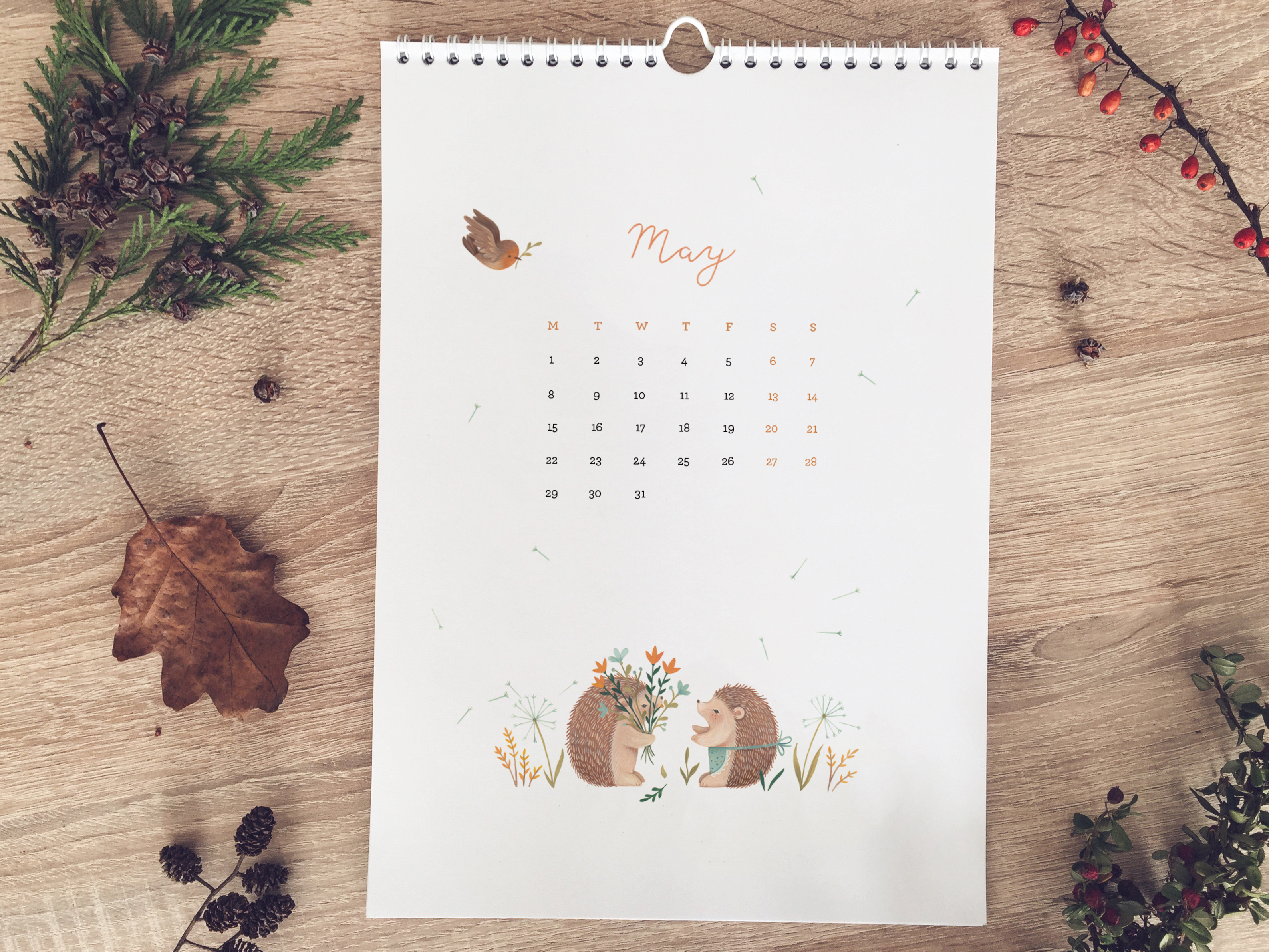 Which online channel works best for you and how does that show?
Instagram. I receive the most comments, hearts and lovely emojis, plus I make a sale here and there.
What do you think helped you most in growing your own community?
Staying true to myself, what I believe in, not posting sponsored content but sharing things that are close to my heart. The goal is not to have tons of followers, but to post quality content and connect with my audience. I do not post too much - some of the artists or small brands post 4 or more times a day. That is not how I handle social media. I share something when I feel like I have something valuable to share, when I feel like I want to post something. Everything I post is really close to my heart and honest. People feel my account is authentic and not meant to spam them in any way.
How much time do you spend on preparing your orders, managing social media versus actually creating new content?
More than anyone, I would think. Today is Saturday and I am stamping my envelopes with my cute stamps, so when the orders come, I will have everything prepared. There is always something to do. I think I would need some assistance when my business will expand more. But for now I want to operate everything on my own and not grow too much.
Is there anything that has caught you by surprise business wise?
How hard and time-consuming the packing and preparing orders is. When I can, I leave a friendly hand-written note. And there are the little things that take a lot of time. I was also surprised to realize that some people I hired (such as printers, pin makers…) didn't always care for the quality as much as I do. I am a perfectionist and I need to have my items well made. And I thought all the people are like that, but I was wrong. I am learning every day and I choose the people I work with wisely. I have learned a lot through trial and error. Now I am working with a better printing company, better pin manufacturers and so on. A huge surprise was also the time it takes to answer all the emails.
"Everything I post is really close to my heart and honest."
How do you decide on what to do next?
I ask my followers, talk with friends and trust my judgement. The right idea just feels right when it comes. It is hard to explain. And I also get a lot of emails, questions from people - they miss my Coloring Book now that it has sold out. So I am happy to share Lake with them.
Were you ever thinking of going with an agent?
I did. I had a Skype meeting as well. But I do not feel that now is the right time for me. It can be good, but it depends on what kind of person you are. The deal I got didn't seem like a great fit for me. Maybe the agent wasn't right. So I will see what the future brings, but at this moment I am fine without one. But if an agent is great, it can be easier as it will allow me more time for drawing and making and less time emailing, looking through contracts, handling billing etc.
You have previously worked on iOS apps for kids, so you are familiar with the medium. What is the main difference between working with a pen and paper and working digitally? Which do you prefer?
I like both, especially switching between projects. But even when I work on paper I have to scan my illustrations, tweak them on the computer or prepare products - like my paper goodies, calendar, notepads. So the computer is always involved. Working digitally is more relaxing because you can always undo and you tend to experiment more. But I feel like working traditionally is a better fit for my style and the things I want to make. But I wouldn't be able to develop products without my Photoshop and Illustrator skills.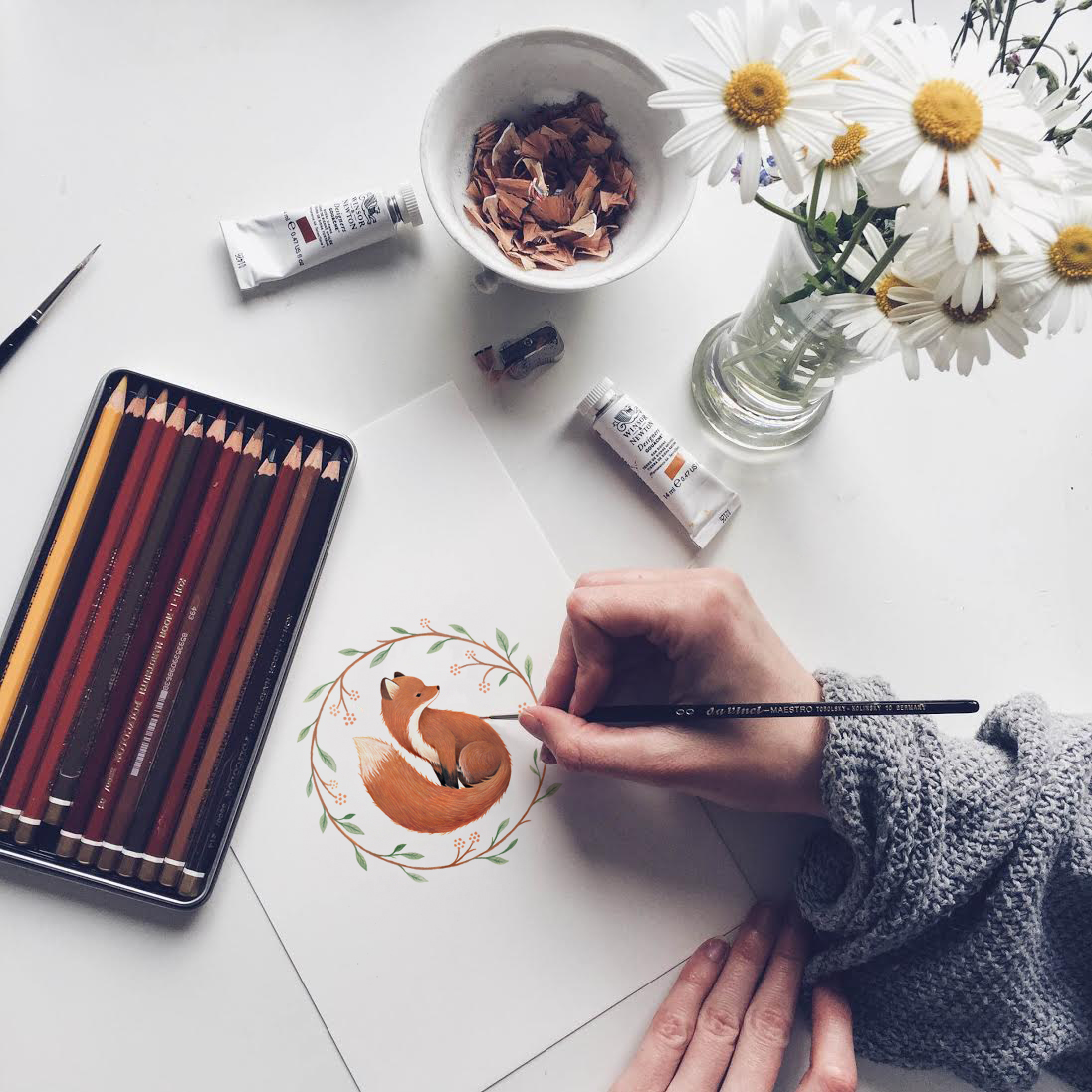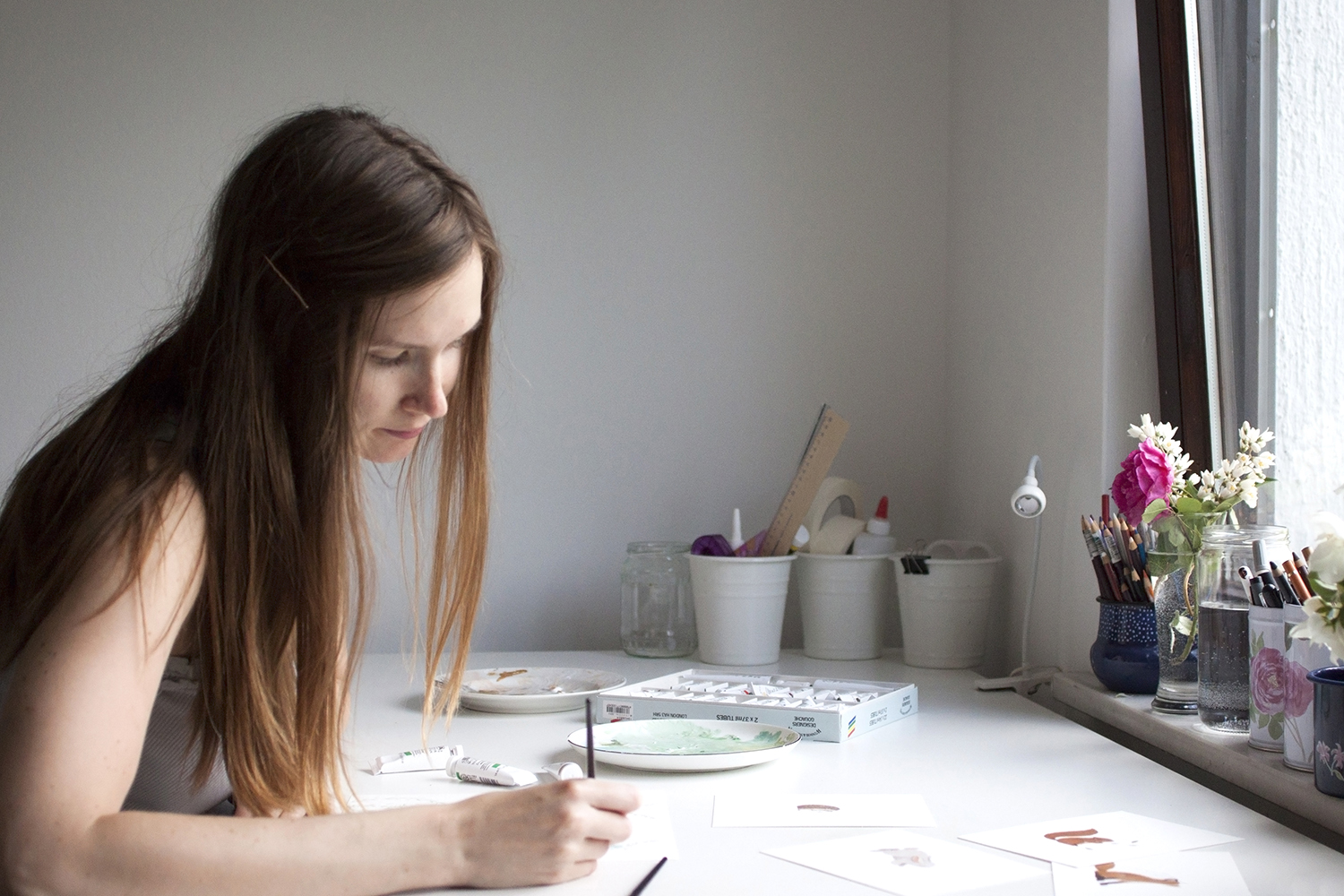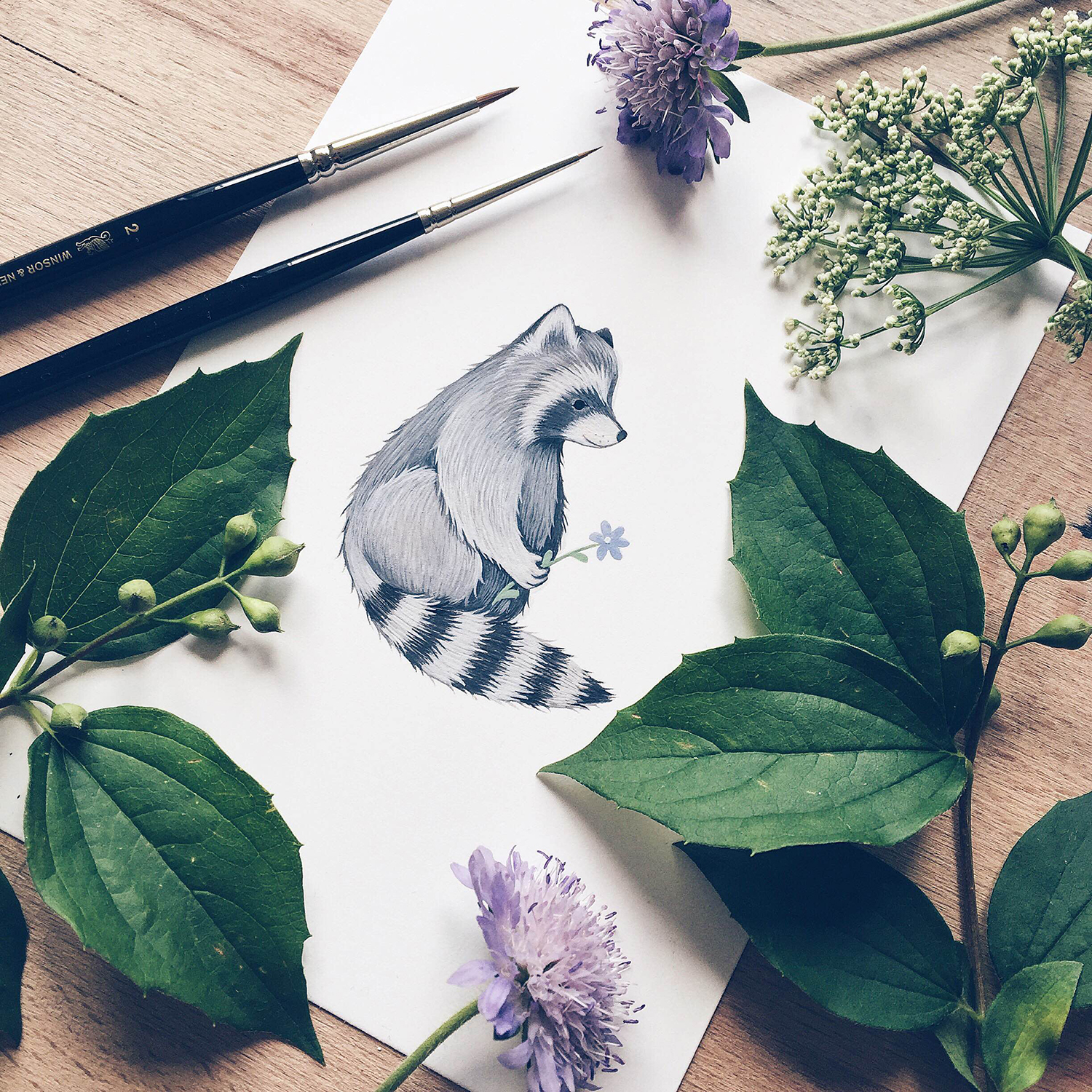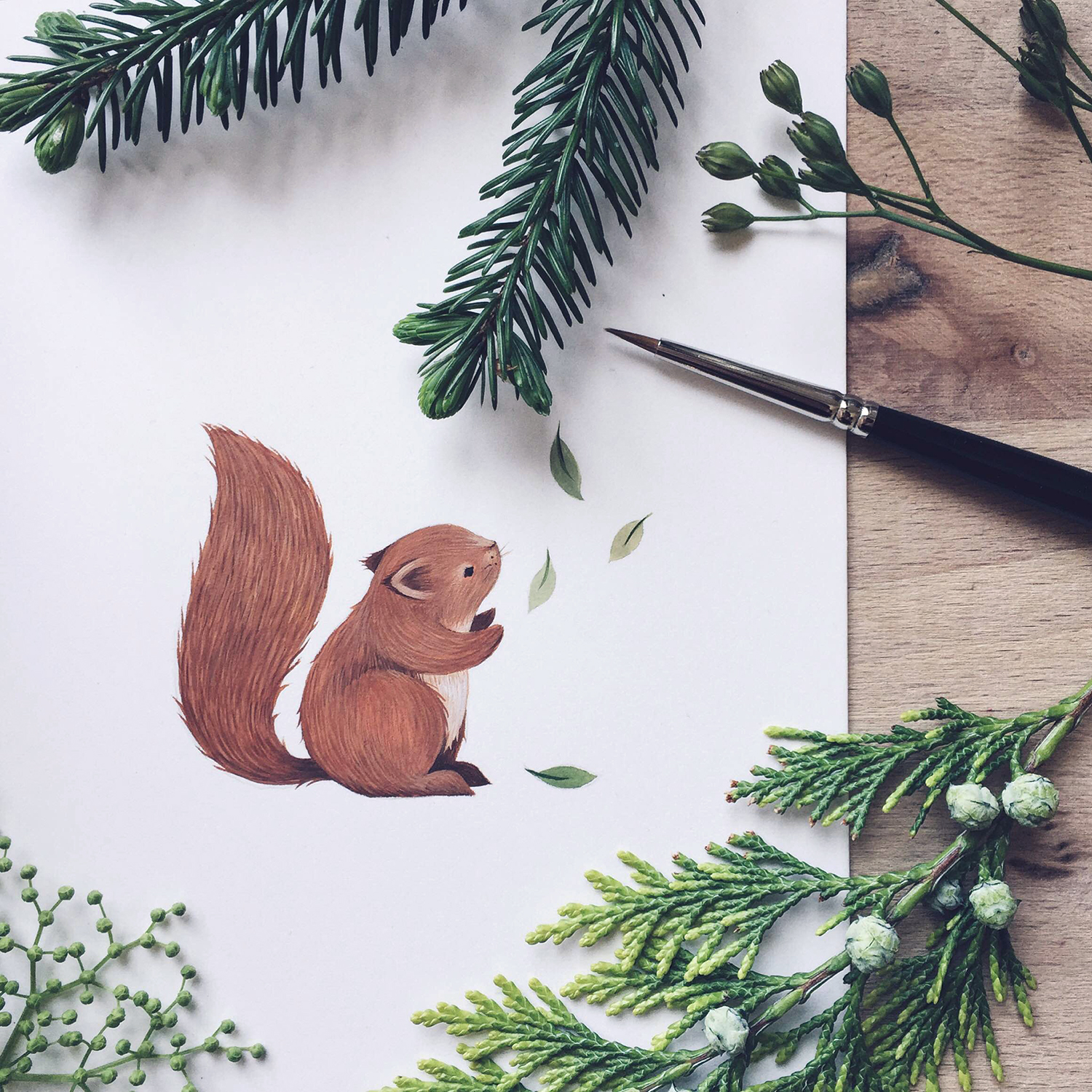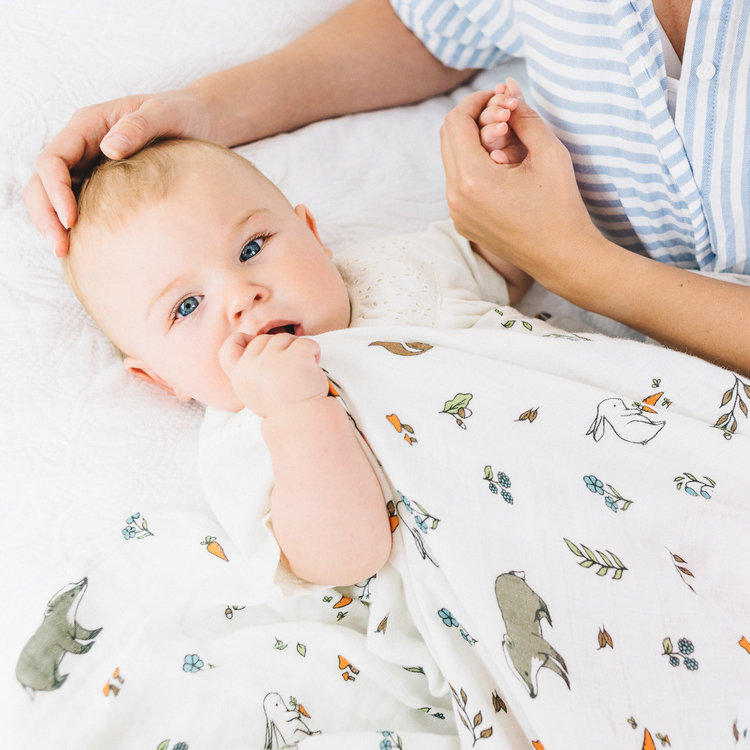 Could you name three of your favorite jobs so far?
Little Blue Nest Swaddle Blankets, Baby Record Book, and the Coloring Book.
What would your dream project be?
Drawing bunnies, squirrels, fawns, hedgehogs for paper products. Like greeting cards, wrapping paper, planners and other similar things. Drawing and designing, having that creative control over the product line. And not having a tight deadline or problems with people who will help you execute your idea. A dream project would be a non-stressful one.
Do you ever get struck by artists' block? How do you deal with it?
I do but I don't give up. I sometimes take a break, relax, go for a walk. It's best to take a break and do other things. But I never walk away from it entirely. I hustle :) … Honestly, I feel with drawing a lot you rarely have a block. I think it happens when you don't create much.
If you could sign your name under any existing artwork, which would it be?
A Beatrix Potter piece or Lisbeth Zwerger. Or any other great book illustrator. But I think that each person has their own voice so I have to say it feels the best when I sign under my own artwork.
If you could not make a living as an artist, what would your day job be?
I think pet bunny breeder or a fawn whisperer.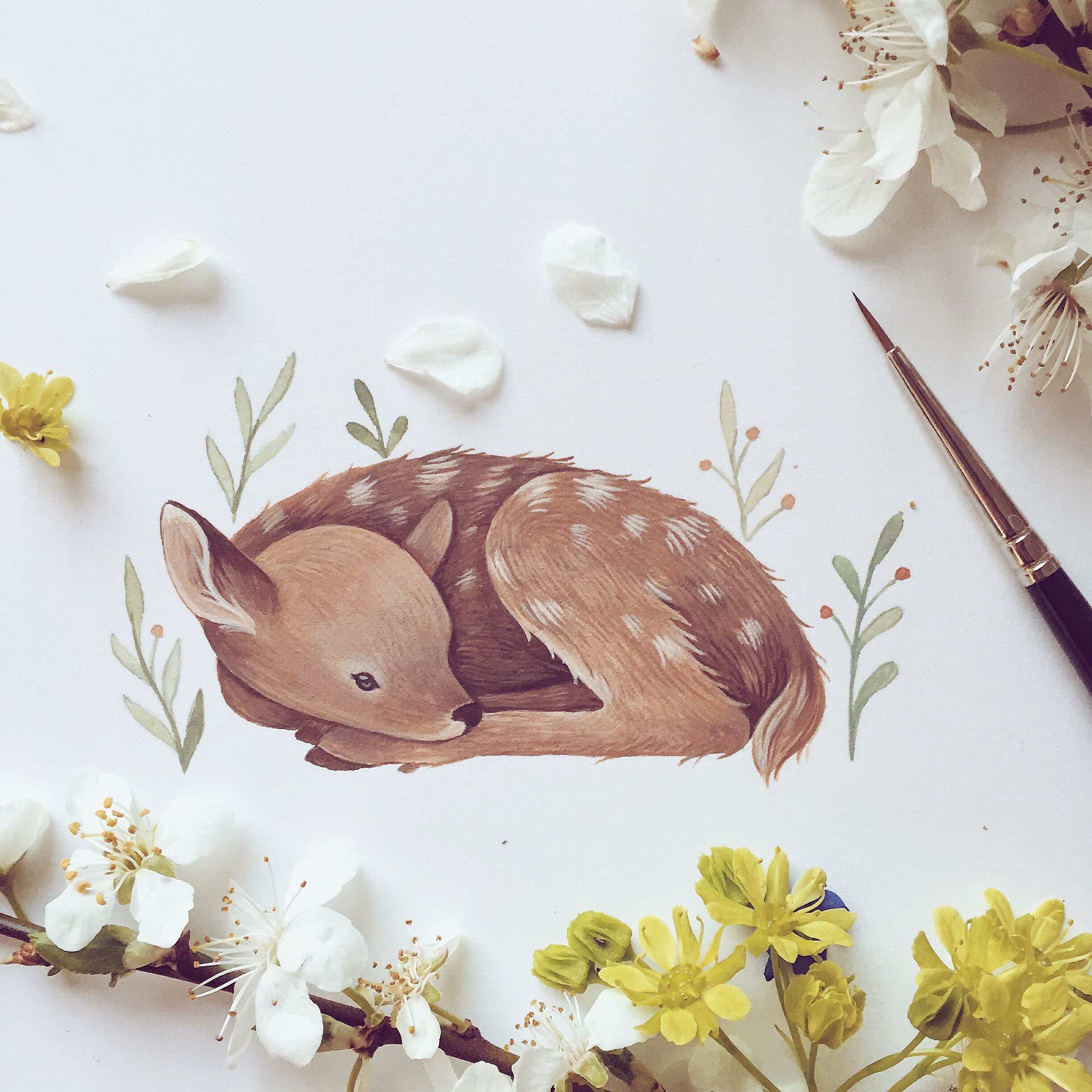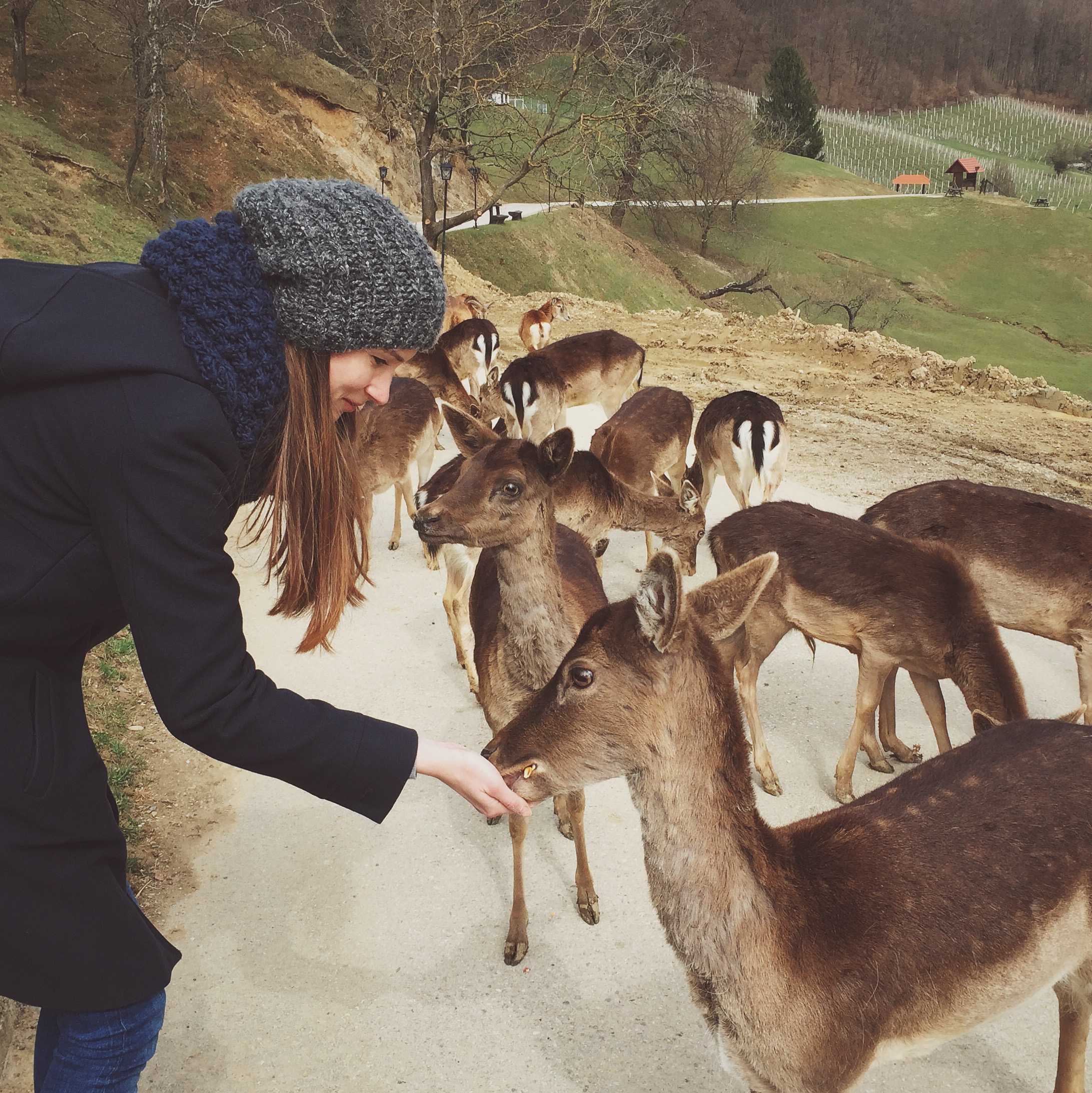 How do you reset yourself?
I change my environment, go out for a stroll, make dreamcatchers, bake, meet with my friends and eat little fluffy pancakes.
Who do you think Lake is for?
For everyone who likes to relax and colour in great artwork. And for people who appreciate great illustrations and their makers.
Any final thoughts for all of those who dream of turning their passion into business?
Think about it wisely and do it only if you really really want it. Because owning your own business is quite time-consuming and there are a lot of ups and downs, like a rollercoaster. But it is worth it at the end, I think. It gives your life a purpose, a meaning. I love getting up every day to do what I love most.
Intrigued to know more about Nina? We got you covered.