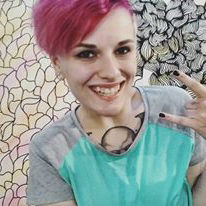 Skaiste Kodyte
"Love what you do and do what you love"
Skaiste is our queen of symmetrical art from Lithuania. If you want to get yourself lost and truly unplug, her two packs are definitely something you need to check out. Behind this beautiful person, who has been creating mandalas for the past 7 years, there is also a bad-ass woman, designing custom-made tattoos. Her pre-drawing ritual includes a cup of coffee and an episode of The Mentalist. ❤
Skaiste, where have we found you with this little interview?
At the moment I live like every young person, enjoying myself, my life, trying to understand what I want and pursue it. I have a job where I spend 6 days per week and 8 hours per day. I invest my free time in drawing, my friends and boyfriend.
You come from Lithuania. Could you name 3 must do's for a visiting tourist?
Yes, I'm from Lithuania. Well it's not so easy to point out just three best things to do here, because we have amazing nature, beautiful lakes, forests. But if I need to name 3 must do's for a visiting tourist, it'll be the Traku castle, the canopy walkway, and Olando Kepure. Traku castle is an amazing island on a lake! The canopy walkway is a brilliant place to enjoy the forest and the amazing nature of a small city! The last one, Olando Kepure or Dutchman's Cap, is a hill on the Baltic sea coast. Still there are many more beautiful sights you can enjoy in this small country.
"All my problems just disappear, I have all the answers to my questions. That's the magic of mandalas. It's the best stress reliever."
Let's talk about mandalas. How was your love for them born?
Well, you got me here. I have no idea, I guess it just happened! I first heard of them some 7 years ago and at first it was just a good way to spend time at school. After a few years I started drawing mandalas only. Now it's my thing, it makes me feel happy, at peace and I'm a better person and illustrator because of it.
Creating mandalas is a form of mediation. It is said that the process helps stabilize, integrate, and re-order inner life. How do you experience it?
That's true, for me it's almost the same. The process of creating mandalas can be very deep and rewarding. I usually start with my head full of various problems: the world's, my owns, but after a few hours of this creative state, I start to feel like a brand new person. All my problems just disappear, I have all the answers to my questions. That's the magic of mandalas. It's the best stress reliever.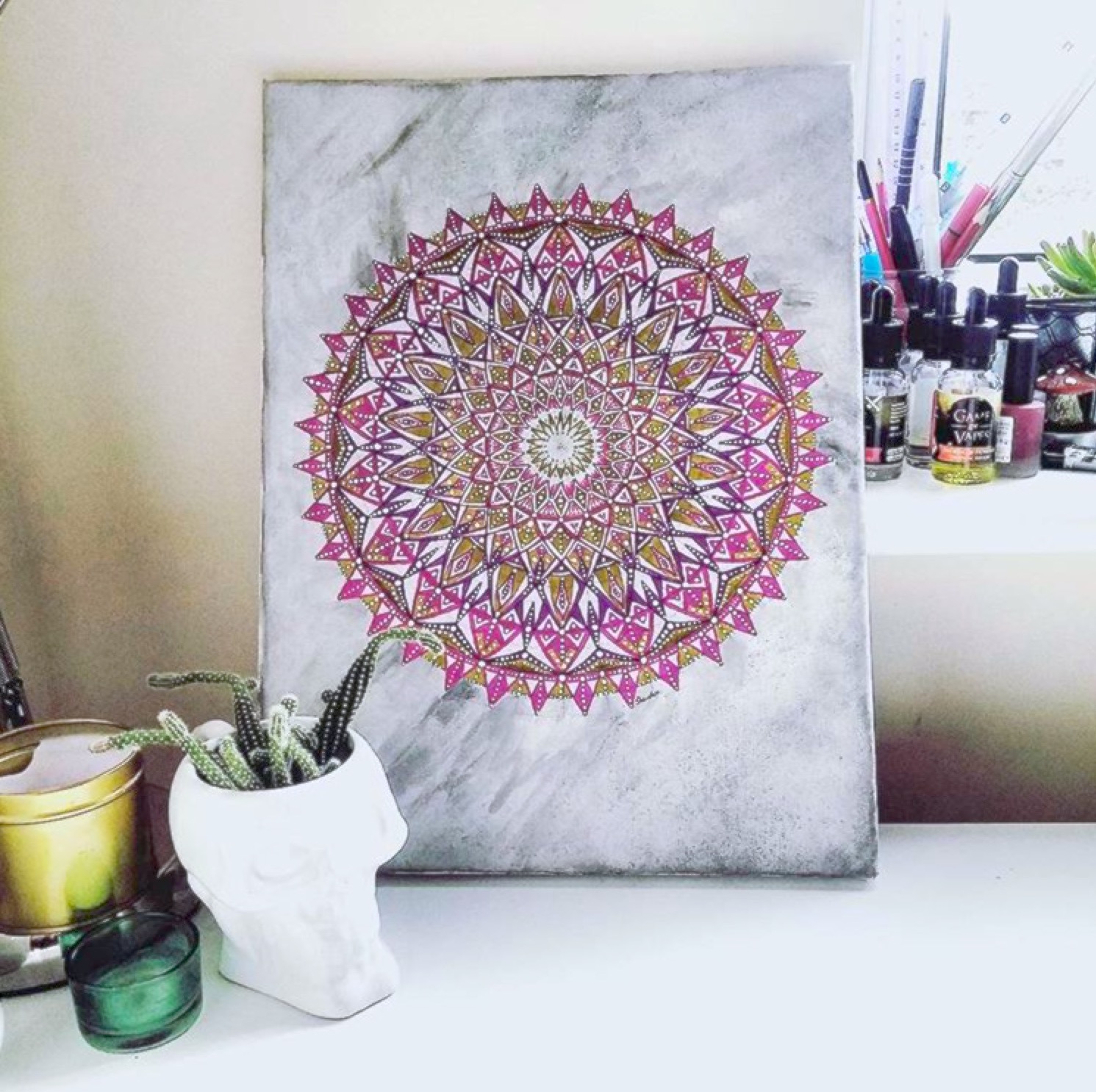 Do you have any rituals once you finish it? According to a Buddhist belief you are not meant to keep them, since the road is your goal.
I don't have any rituals once I finish a mandala. Unless if taking a photo and uploading it to Instagram counts as one. :). Sometimes I take a look at my old works and think about how I was feeling at that moment. But I have a ritual before the start, I must have a big cup of coffee, candles and watch a good TV series like The Mentalist.
Can anyone do mandalas?
Absolutely! For some people it can be the best stress reliever or just a great way to spend your free time. And some of us are also blessed to make a living out of it.
What is an essential kit to start with drawing mandalas?
For starters, you just need a fine liner and a piece of paper. I use a ruler, pencil, compasses and many fine liners. Also it's important to have the enthusiasm to create!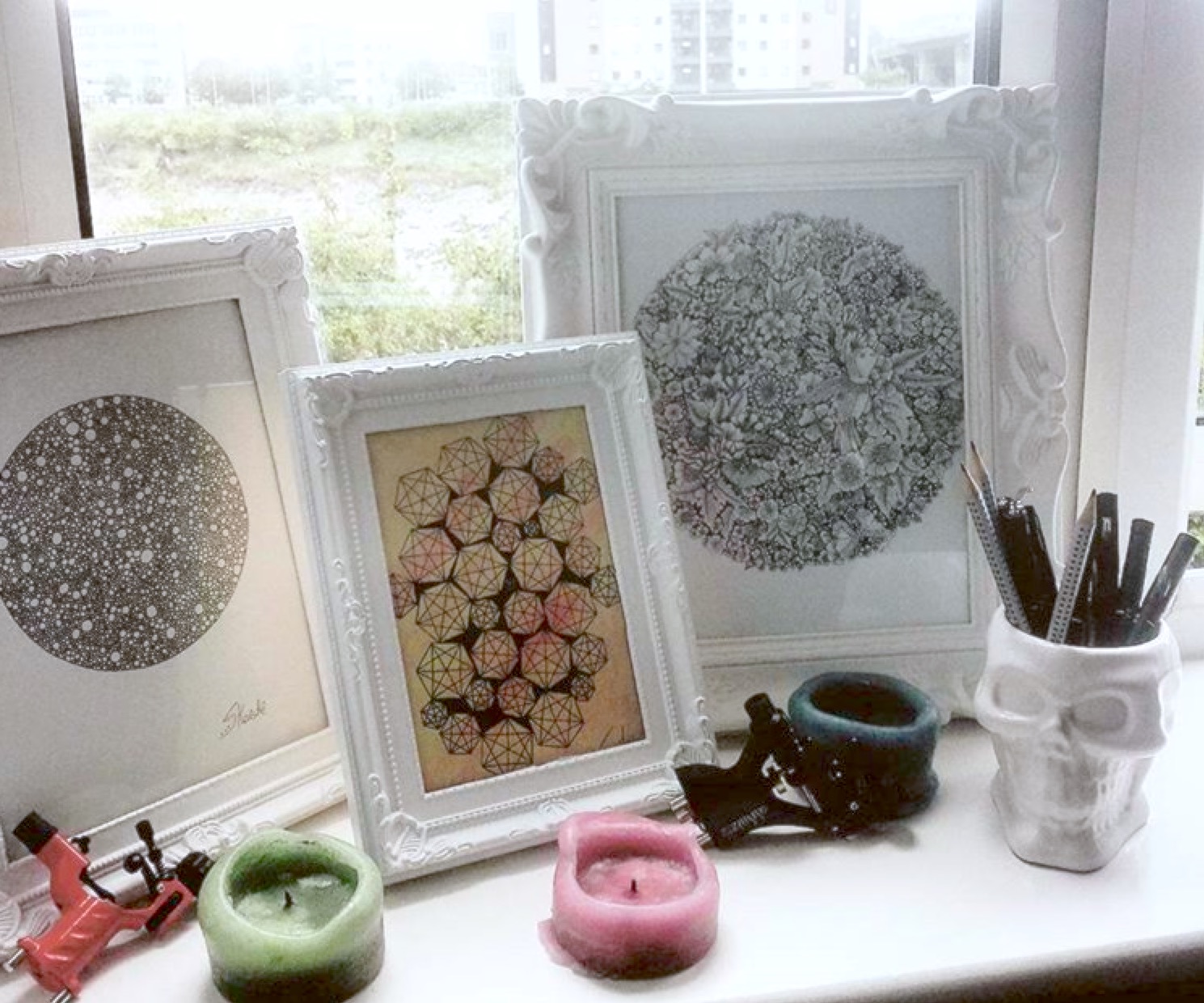 Before you start a new mandala, do you decide which elements you will use or do you just draw as you go?
Almost all the time I just draw as I go. There are times I try to use the same element in a mandala, but I try to steer away from doing that. It's better to create and not think about it too much.
Do you get an impulse that rushes you into creating a mandala or is it planned work?
Well, sometimes it's planned work but there are impulsive rushes too. An amazing idea can pop up in my mind at work and then I just can't wait to come back home and start my drawing. There are times when I am bored and then I start experimenting with different designs.
How is creating mandalas different to drawing other more random objects?
Good question. I find it difficult to draw something different. For me everything must have symmetry, so after years of drawing only mandalas, I have some problems with drawing random objects. That's why I am now investing time in learning how to draw other motives as well.
Where can we find your mandalas today?
You might meet a person wearing my custom-made tattoo design. You would also see mandalas in my friends bedrooms and living rooms and of course everywhere in my house.
If you could make a collaboration with whoever, who and what would it be?
I never really thought about that. If I could collaborate with anyone, it would be someone who is a Buddhist. It would be an amazing opportunity to see up close how they create mandalas and to experience and learn from the ritual.
In terms of being successful at what you do, what is more important: talent or practice?
I think practice. It's more important because even people with talent can stop growing if they don't practice. Only people who work hard, practice and cultivate the knowledge advance in their skills.
For now mandalas are your hobby. Is setting up your own little art business one of your future goals?
Yes, right now mandalas are my hobby, but one day hopefully I'll have a small art studio/shop.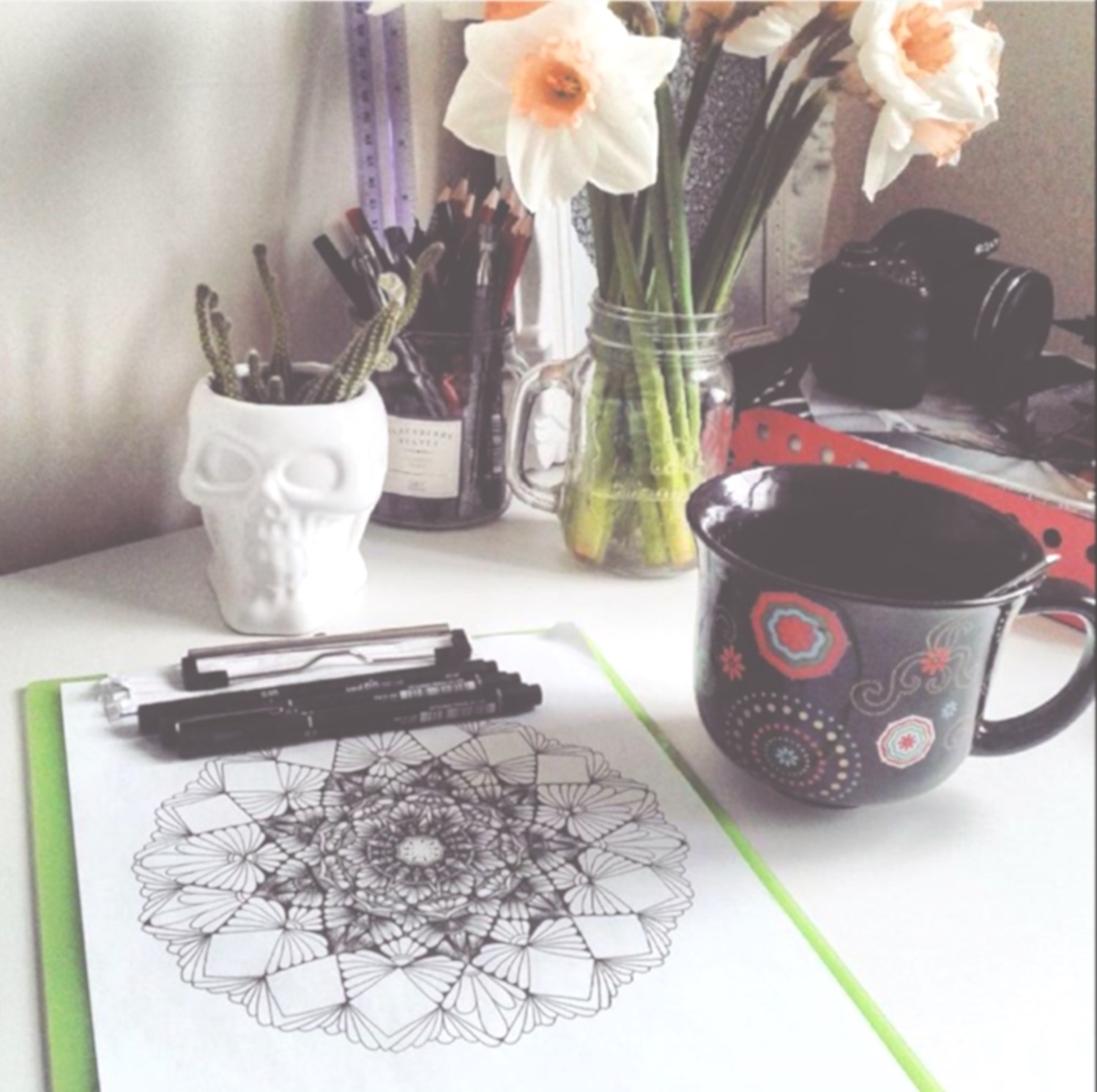 We would most probably never heard of you if there wasn't for Instagram. How has it affected your business/life?
Instagram helps me grow as an artist. Before I showed my work just to friends and family, but now I can show it to the world and that's amazing. It helps me understand that my work is not so bad.
We are very glad to have you onboard as one of Lake's first 10 artists. What made you join us?
I'm very happy you chose me! I remember the first time I read your message, I thought "I am dreaming and it can't be true". I understood that it's an amazing opportunity and a step closer to making my dream come true. I feel so happy to be one of Lake's artists!
Any message of your own to all the creative people out there?
Love what you do and do what you love! Always enjoy yourself!
Intrigued to know more about Skaiste? We got you covered.