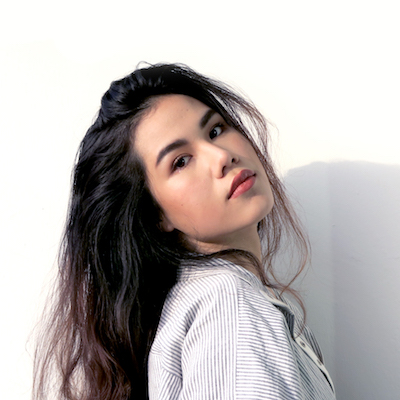 Freya Kotchakorn
"Being a freelance illustrator means also being a project manager, a secretary, and an accountant"
Freya is the lovely artist behind the delicate illustrations of girls adorned with flowers. Her drawing passion emerged when she as a child spent lots of time at the ZOO. She drew everything she saw and drawing became a part of her. Today she is a modern nomad: always traveling, always working. She has established a relationship with a couple of on-going clients who trust her judgement on what is the right creative for the goal they are trying to pursue. ❤
You've worked in many co-working places and it seems the world is your studio. That's an interesting change of the atmosphere. Do you feel a different energy, does it affect your mood and artistic point of view?
Well yes, in the last year only I have worked anywhere from Bangkok, Bali, Singapore, Tokyo to more remote places like Verona, amazing Azores, Greece and even Lake's home - Ljubljana, Slovenia. Being around so much requires a lot of dedication but keeps me inspired and lets me observe differences in nature, people and culture. I also love exploring fresh work environments and cannot stay in one place for too long.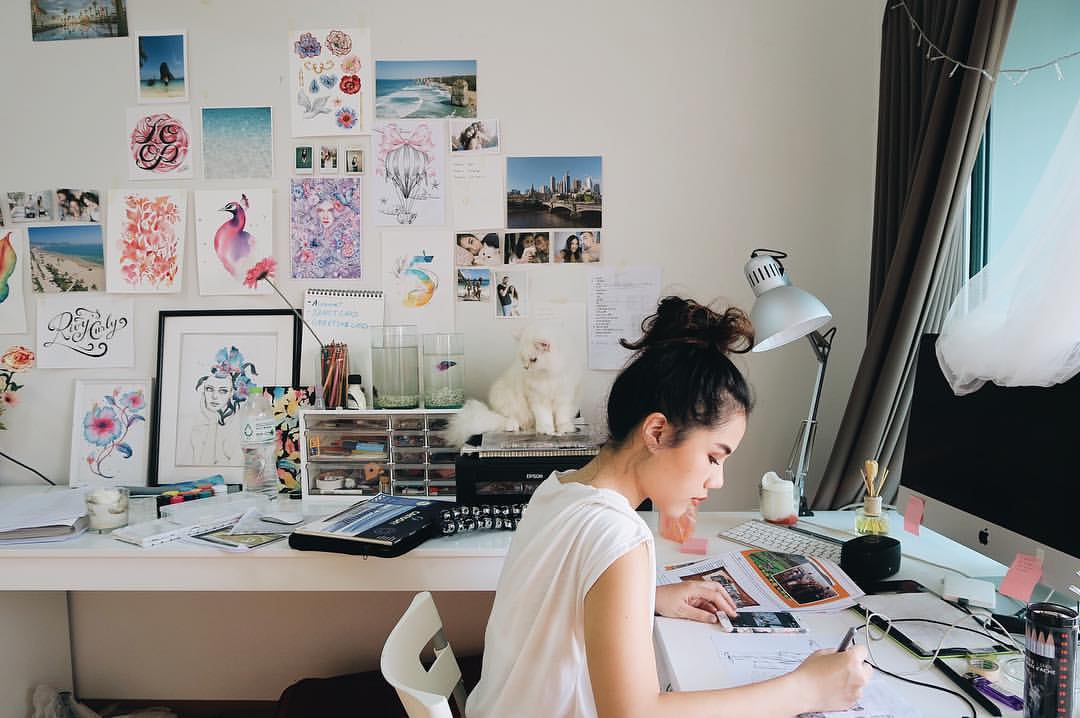 Thailand, your homeland, is known for its delicious food and sights. What would you recommend when visiting Bangkok?
Go to the night markets like Ratchada Market and JJ Green market that will get you closest to the local community - street food, handmade shops, nice bars.
You have a great resume, 10 years of graphic design experience, a degree in Decorative Arts, working with clients such as Zoe, Prima, Disaya, Iconic, and Wila.
I really love illustrating for fashion so I was honored when I got to work as an illustrator for Disaya, a well-established Asian fashion brand with endorsements from the likes of Anne Hathaway and Amy Winehouse. I really learned a lot from that experience but later decided to continue as a freelancer and got contacted by Iconic. We established a long-term collaboration and I am more than happy to work as their head illustrator since 2015. I find their briefs really inspiring (last week we released an AW17 collection combining punk fashion with the traditional art of Tibet) and I enjoy working with them a lot as they also value my input and give me a lot of creative freedom when picking the style and color schemes.
What I really appreciate is that they position my art as a flagship on their collections and I draw tons of motivation from seeing it on runways like MQ Vienna Fashion week, Paris international trade show at the Porte de Versailles Exhibition Centre.
I also appreciate being able to work on scarf designs with Zoe, a famous Thai silk scarf brand, and Wila, Thai dress manufacturer.
"I always think about the end result of the project, what will be the end value. I like thinking from the end to the start."
How did client work influence your schedule, free time, and art?
The line between my client work, personal arts and my free time is very blurred, which can be an advantage and a weakness at the same time. I try to keep my professional projects as organized as possible using a to-do list and milestones software, but stuff that I do for pleasure always happens in between anyway.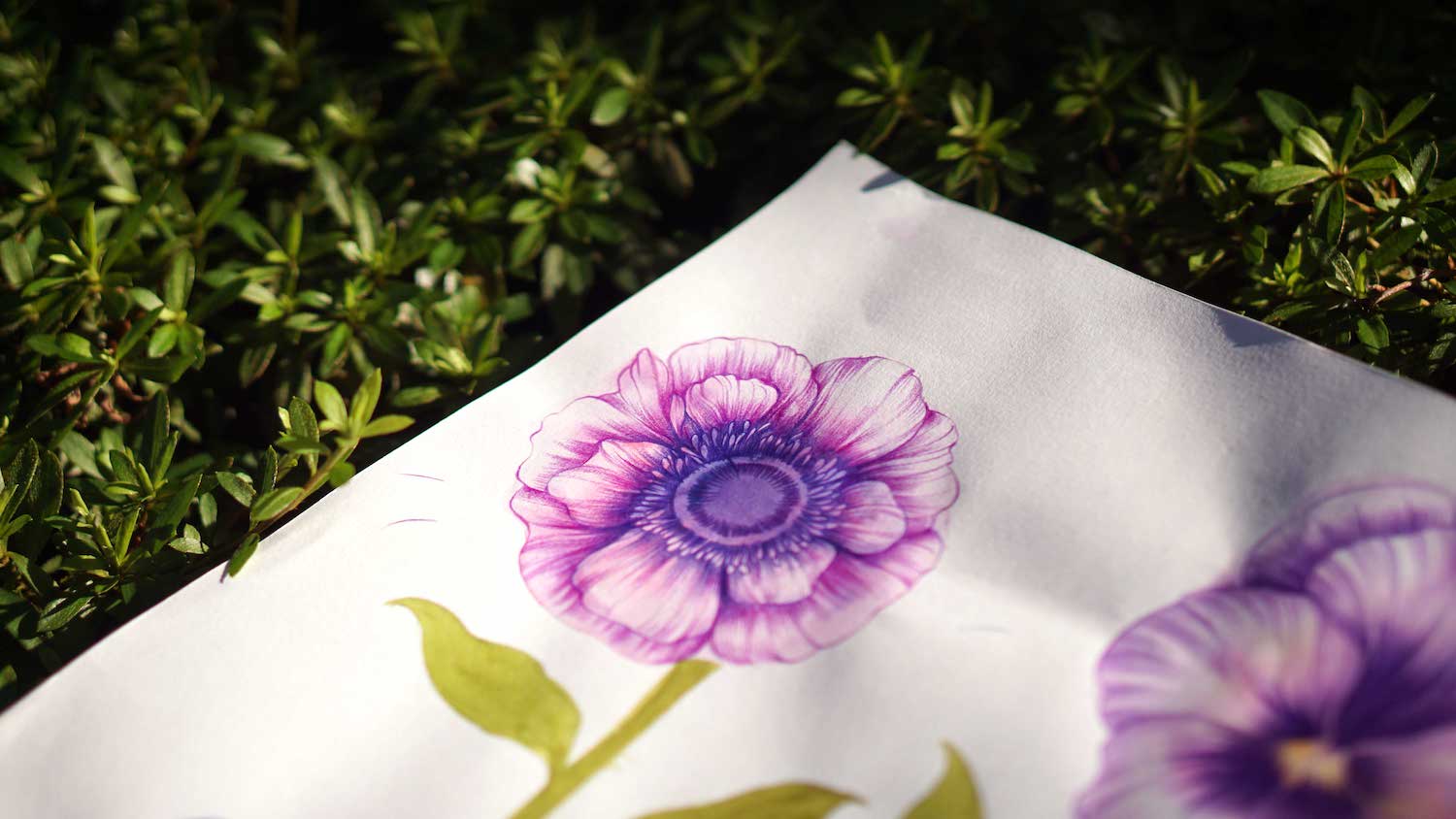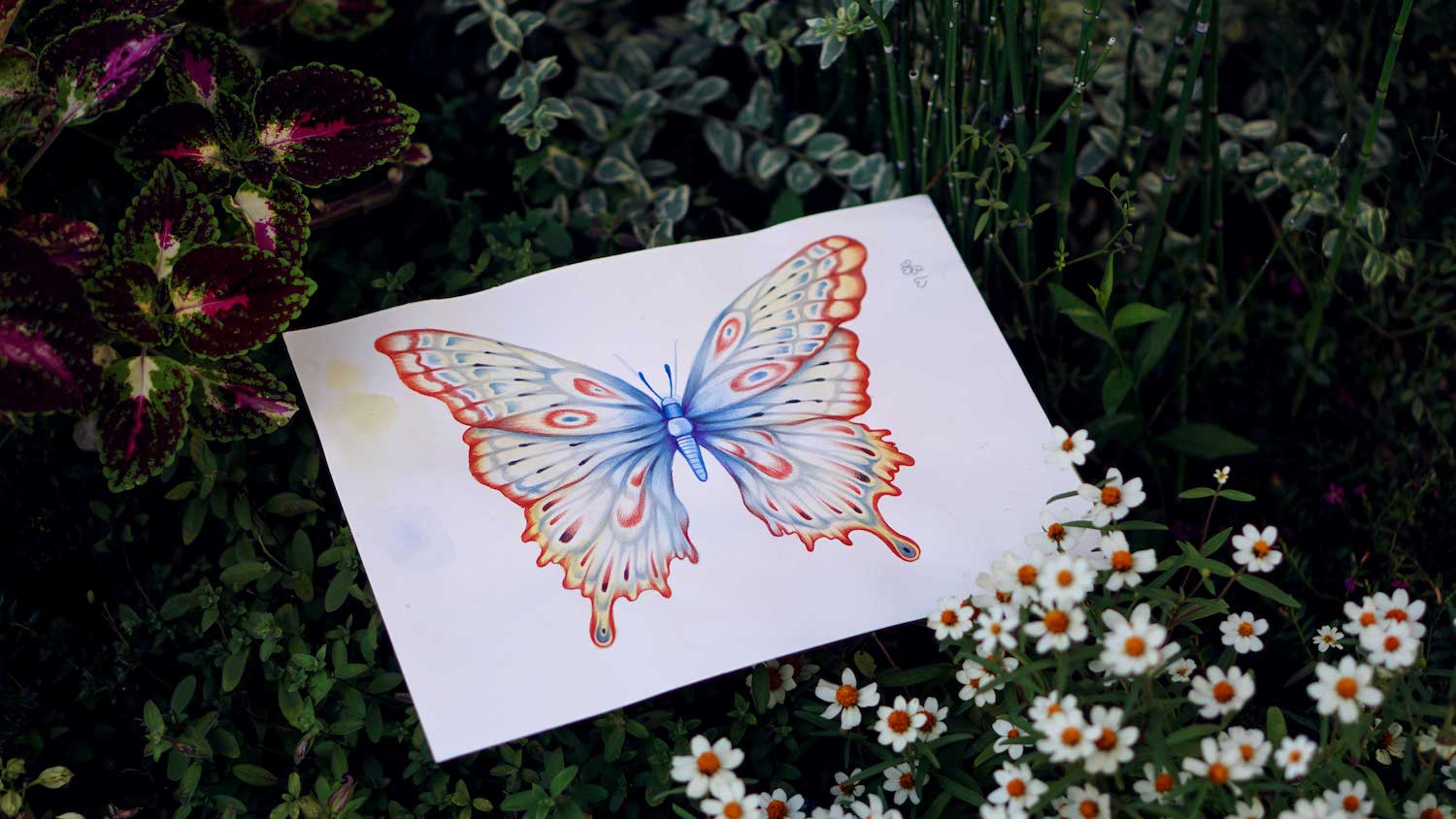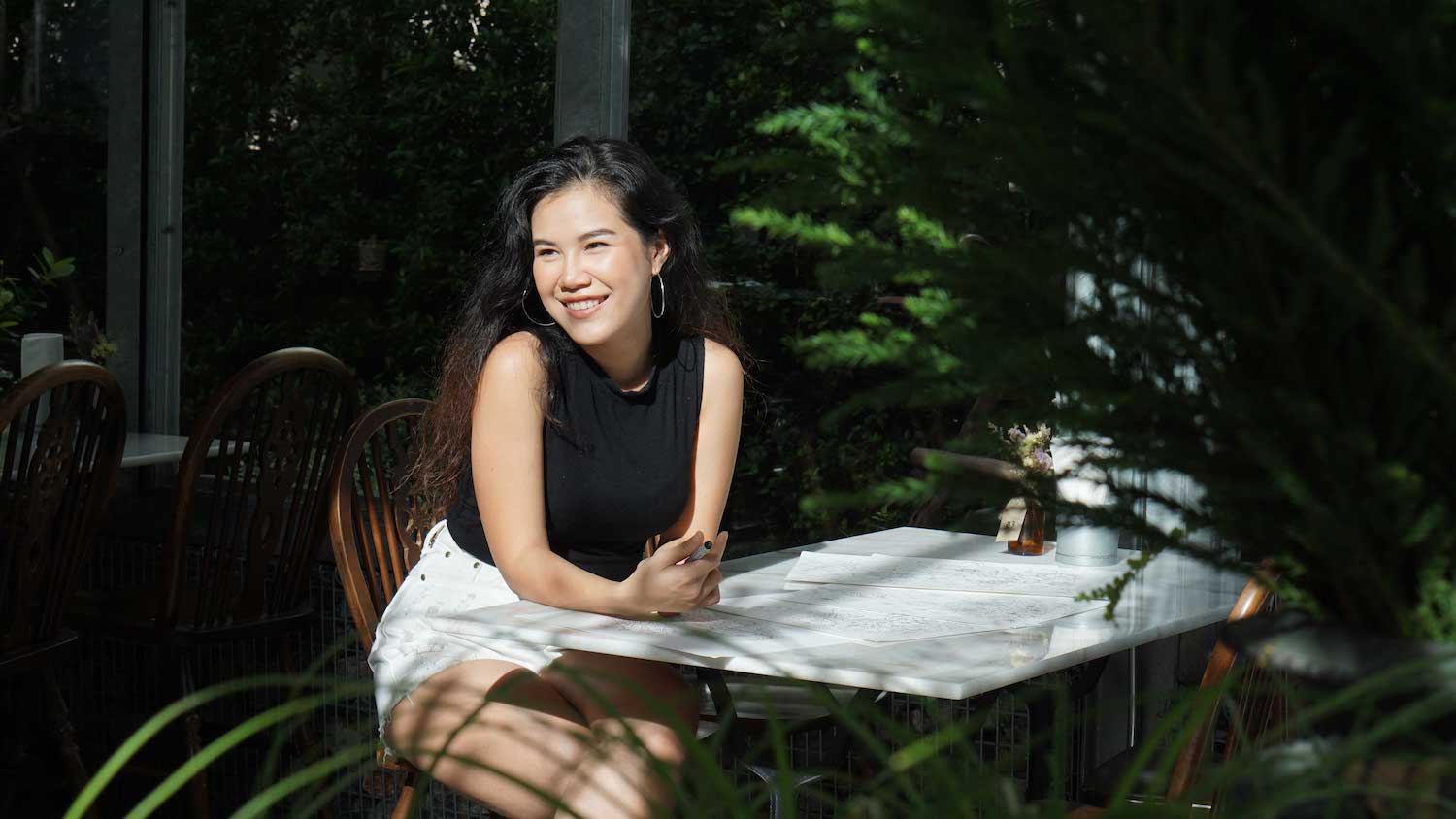 Can you talk a bit about limitations and growth that comes out of working with clients.
The thing I struggle the most with clients is that being an illustrator is not enough. As a freelancer you also have to carry more jobs like a project manager, secretary, even an accountant. Those are the parts of the business I don't find so attractive. Luckily I have some really good long-term relationships with some of the clients that also give me more than enough creative freedom and are sometimes even willing to align their campaigns with what I am inspired to draw.
What's important to have in mind when working with clients?
I always think about the end result of the project, what will be the end value. I like thinking from the end to the start. Be effective in communication, be a good listener. Make sure to fully understand the desired outcome. [//]: # (##### What steps do you take to ensure the client will work with you again?)
I am a big fan of people who are willing to share their knowledge, like you are doing with drawing and graphic design. What was your main motivation to start this?
I was invited to do a couple of workshops for the first time this year. I was quite nervous but afterwards I felt excited when students created something new with my guidance. Looking forward to share more knowledge in the future!
It looks like there is virtually anything you can do, let it be drawing, painting, pattern work, typography, and even abstract art. Which one do you prefer amongst these and why?
I excel in watercolor and pencil drawings so those are my weapons of choice.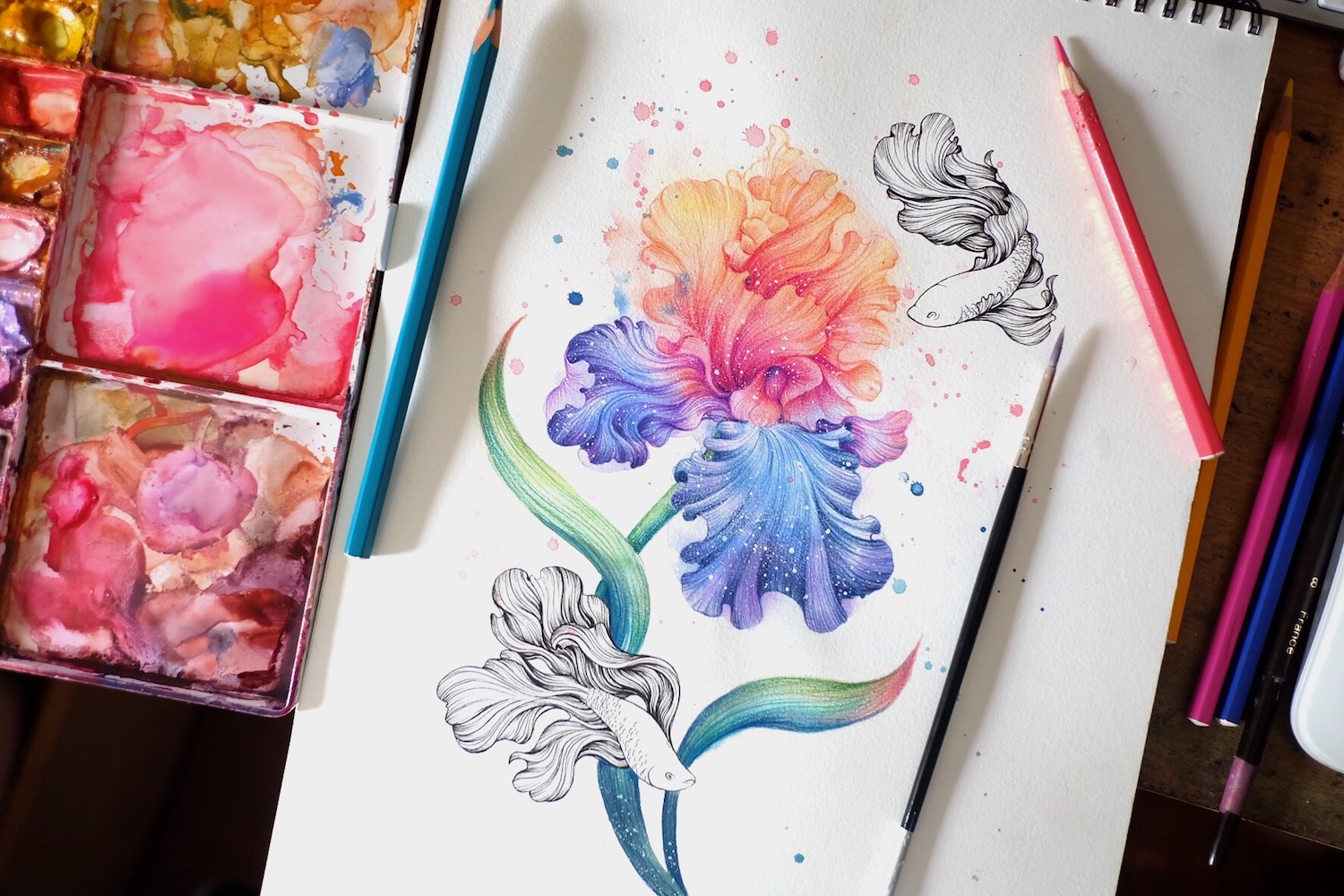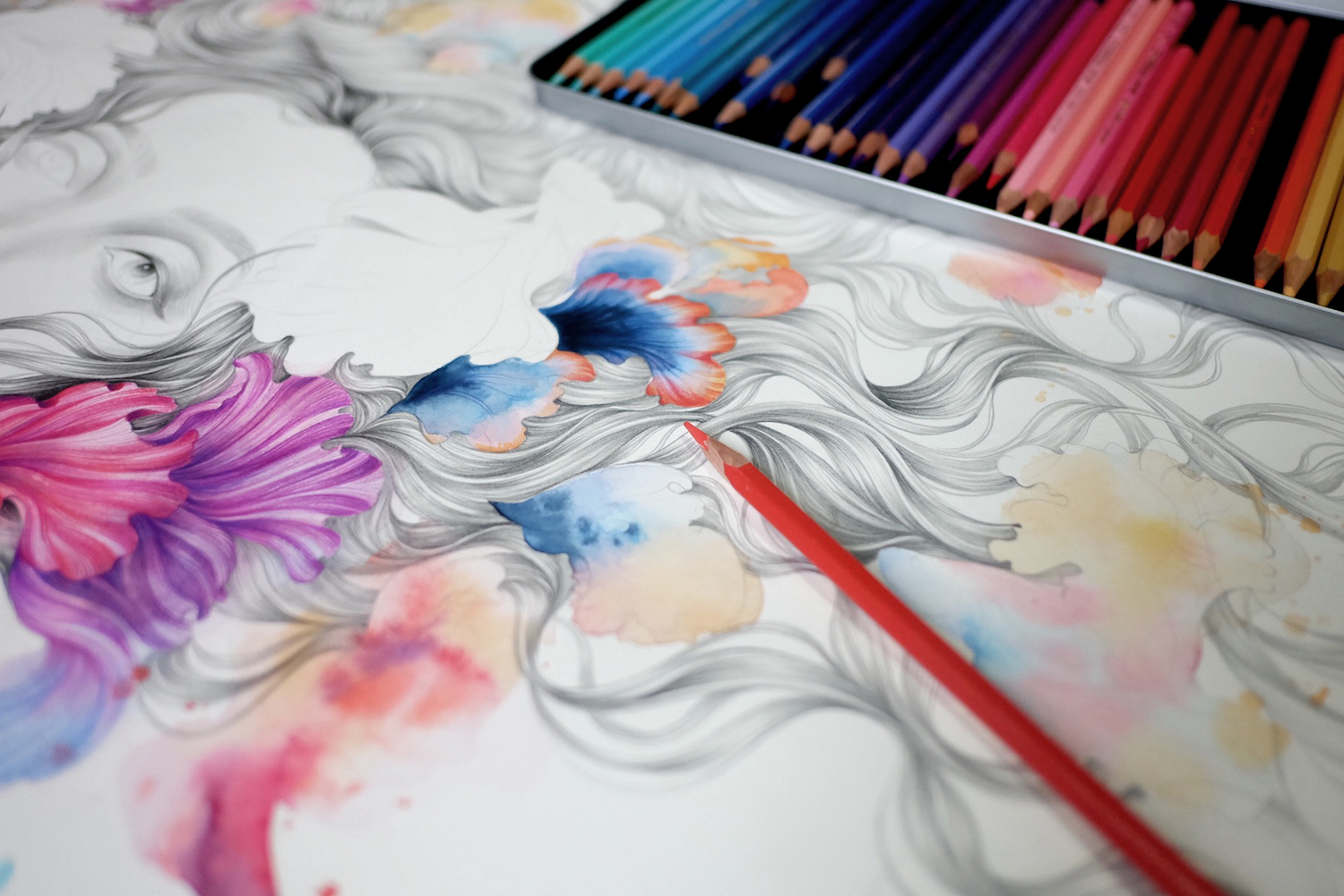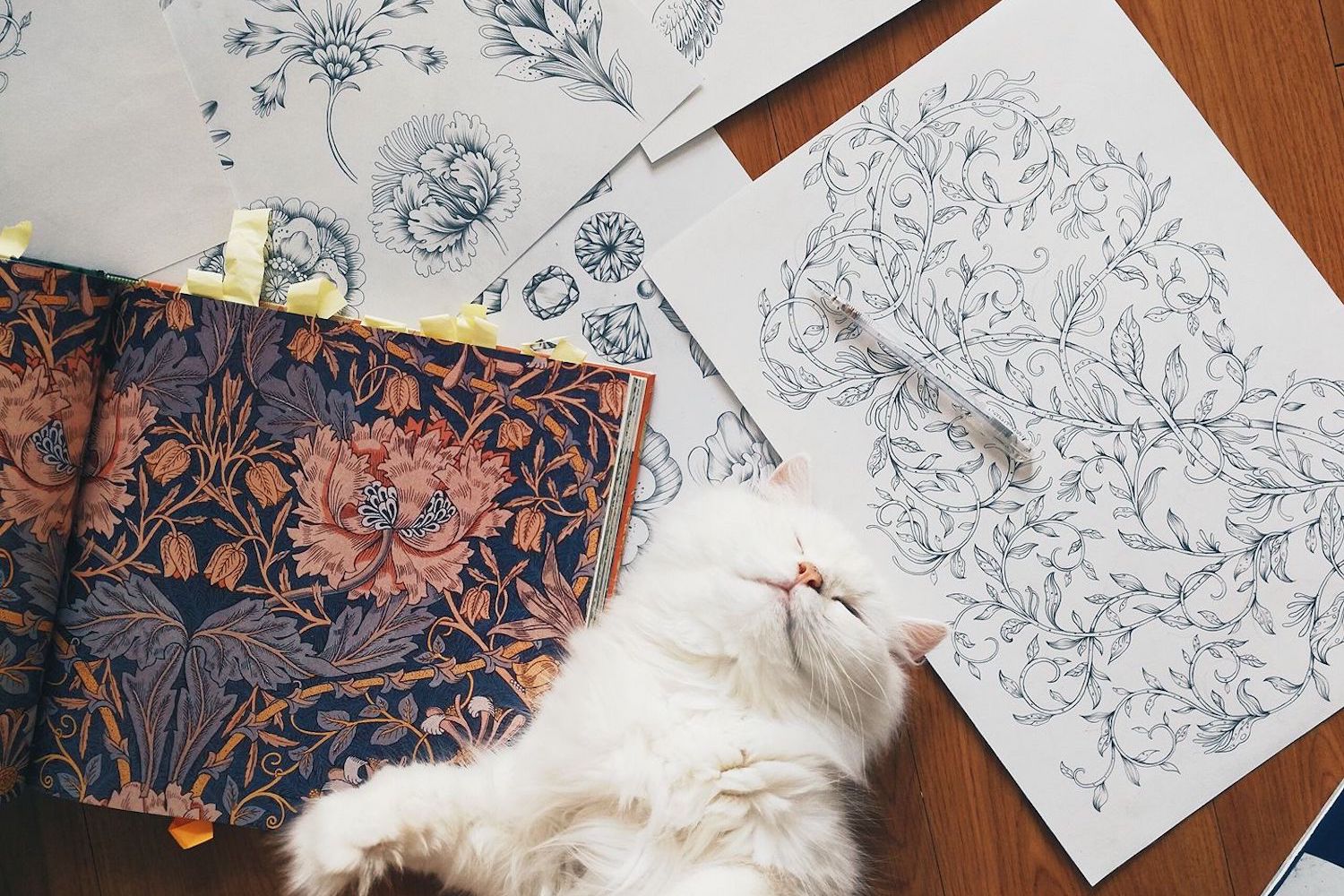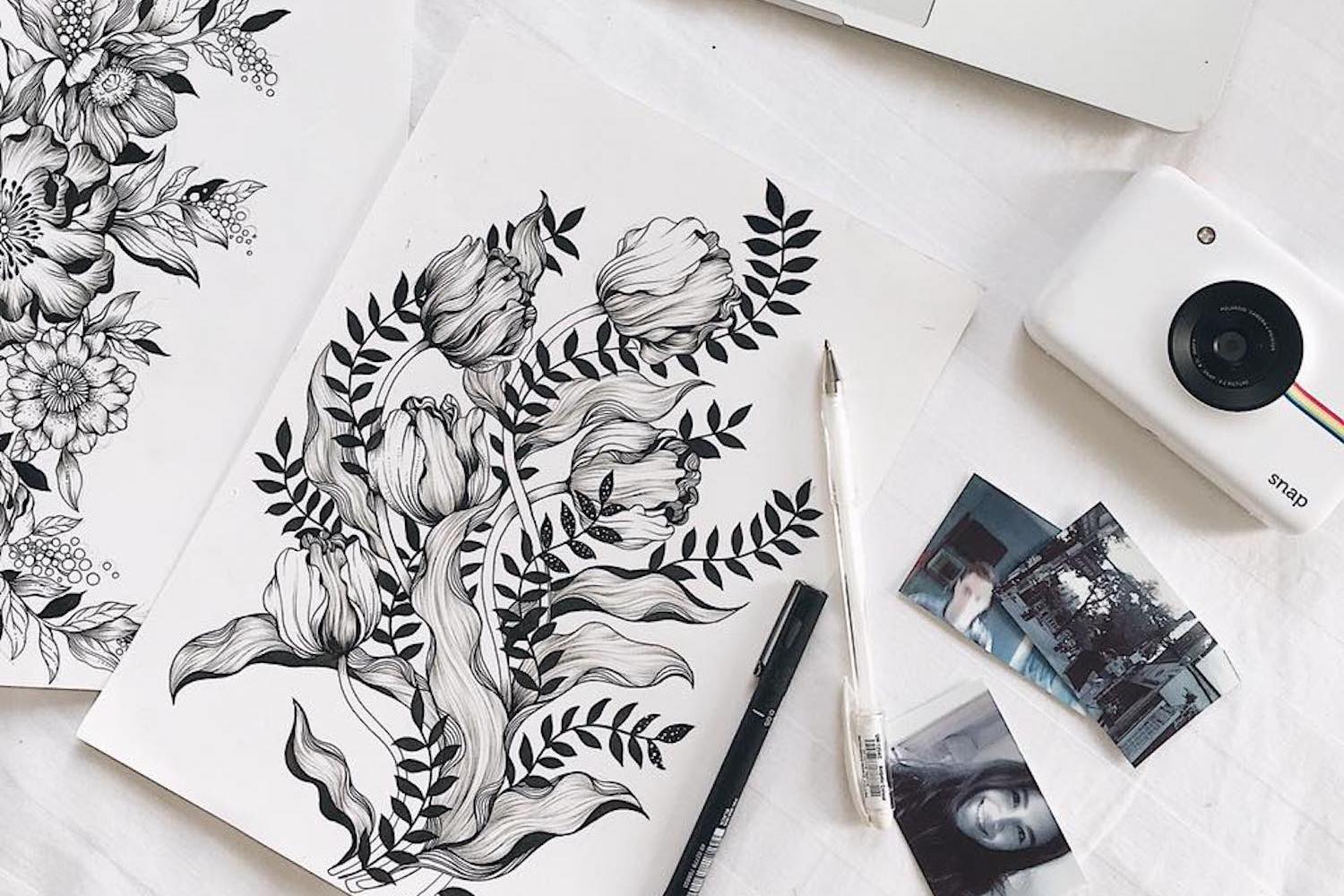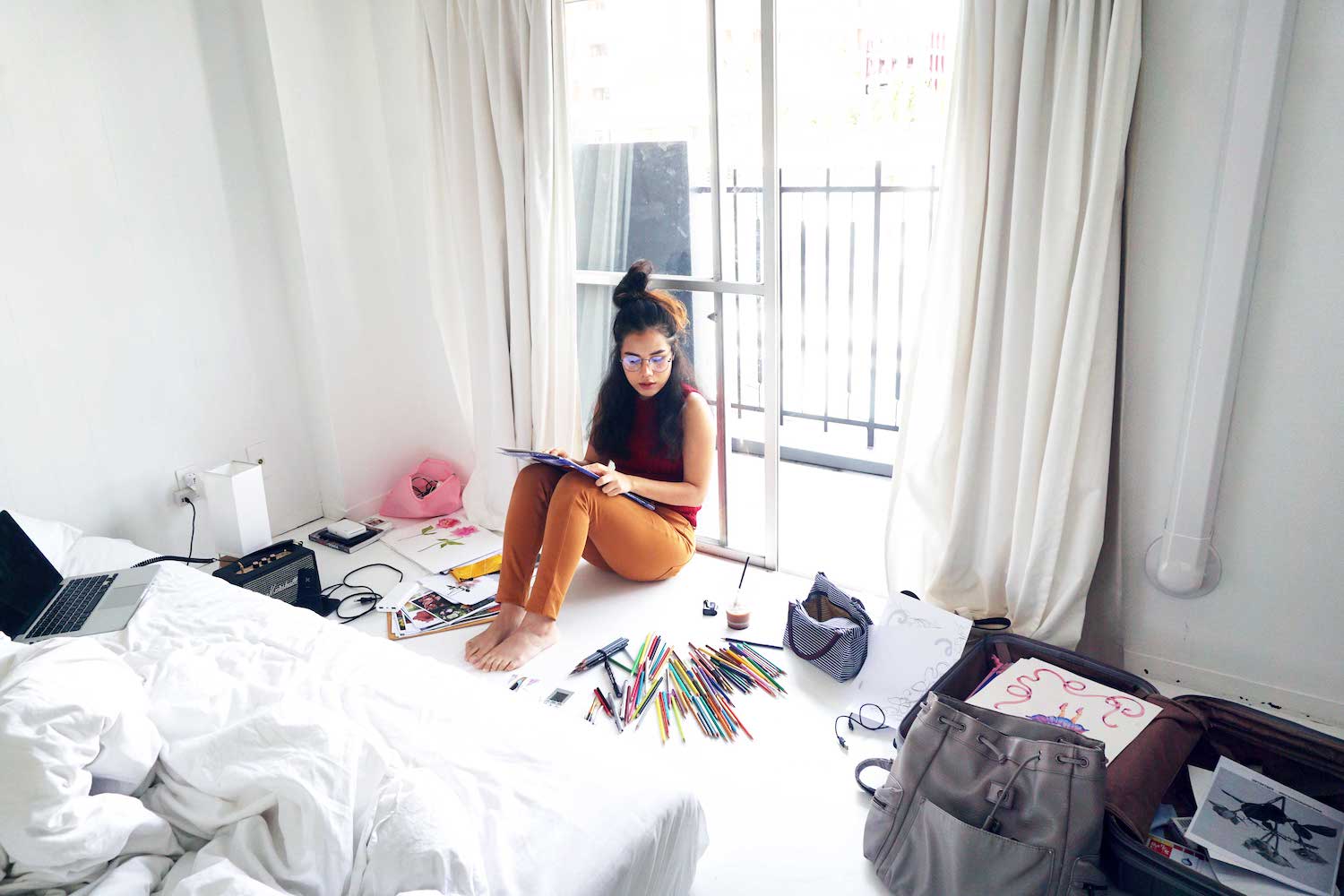 How important is the quality of art tools?
Very important and the good ones can cost a lot of money. Luckily I am an ambassador of some art supply companies that help me a lot with my tools. [//]: # (##### You worked on a set of Shadetoo shader pens, can you talk about how the collaboration happened? Yes, the Shadetoo company found me through Instagram and invited me to collaborate in a commercial project where I painted the faces of some famous Thai beauty bloggers.)
When did you know you are and will be an artist? Who influenced you through various stages of life?
When I was a kid, my mother worked as a park designer in a large ZOO that also had really nice botanicals. I spent a lot of time there everyday after school just drawing everything I saw. It became a big part of me and I could never think to let this go.
You are a free spirit and a wanderer.
I love living in wanderlust and not plan anything ahead. 9 to 5 job is probably the most devastating thing I could experience. Or if they would stop producing vanilla pudding. That would hurt too.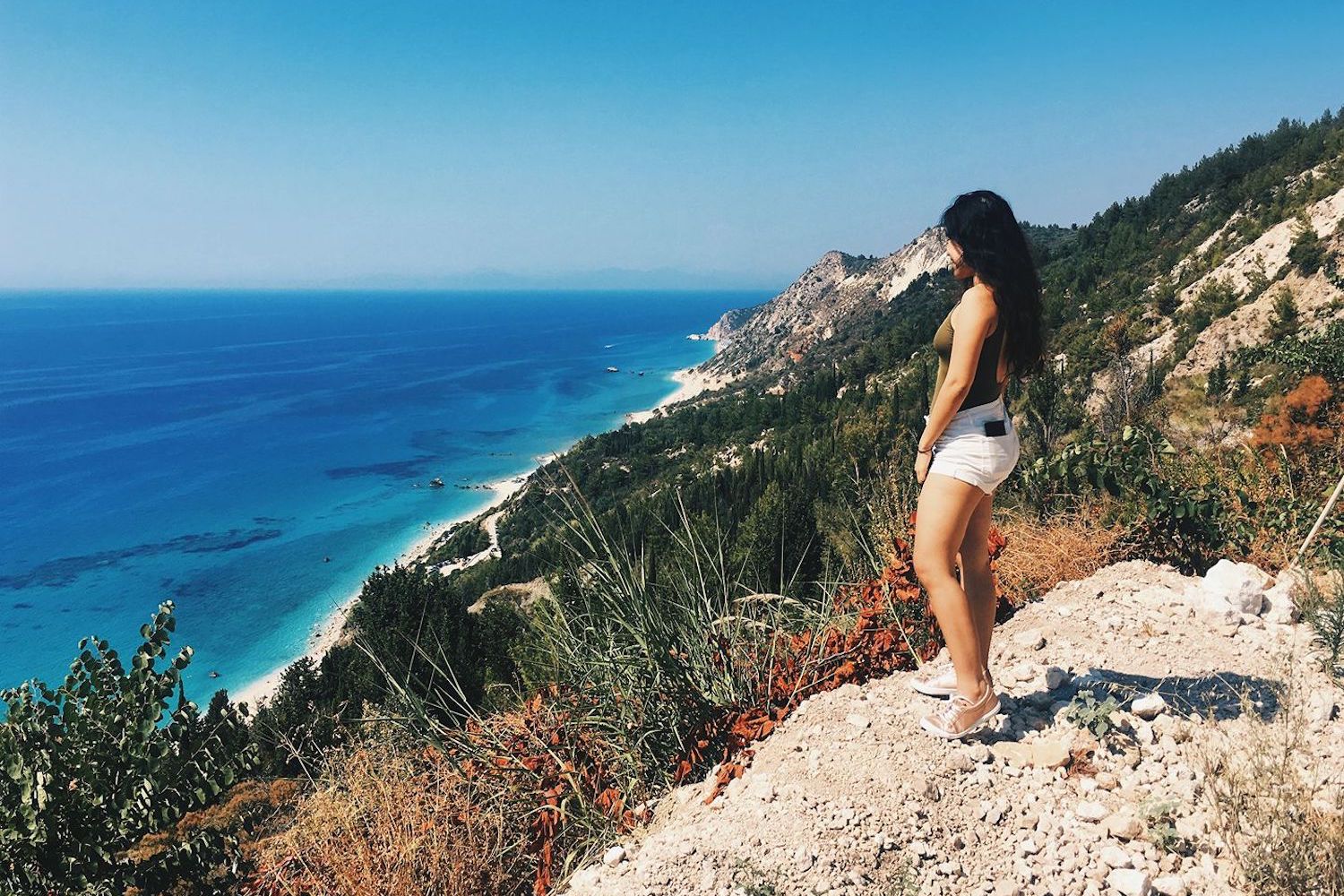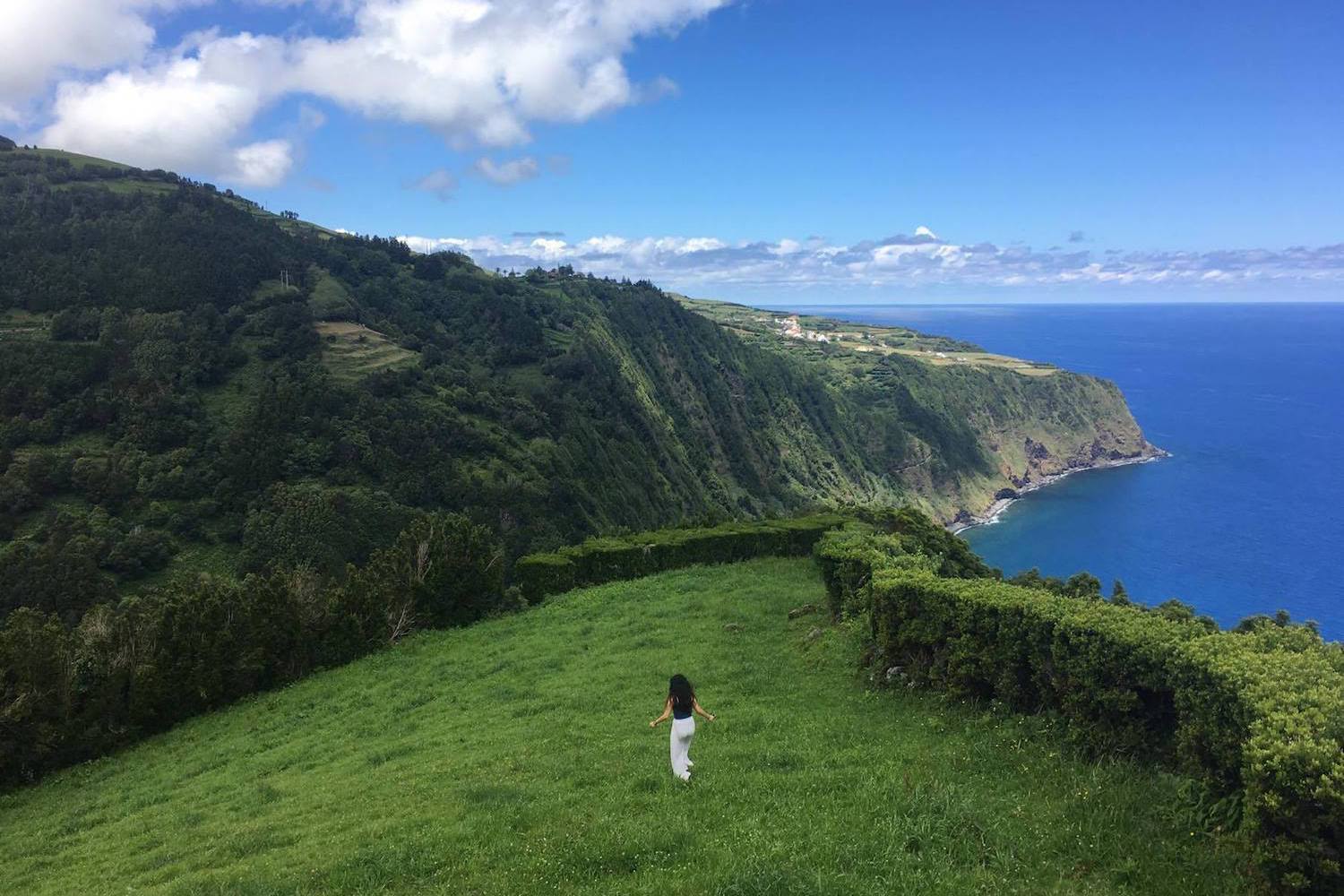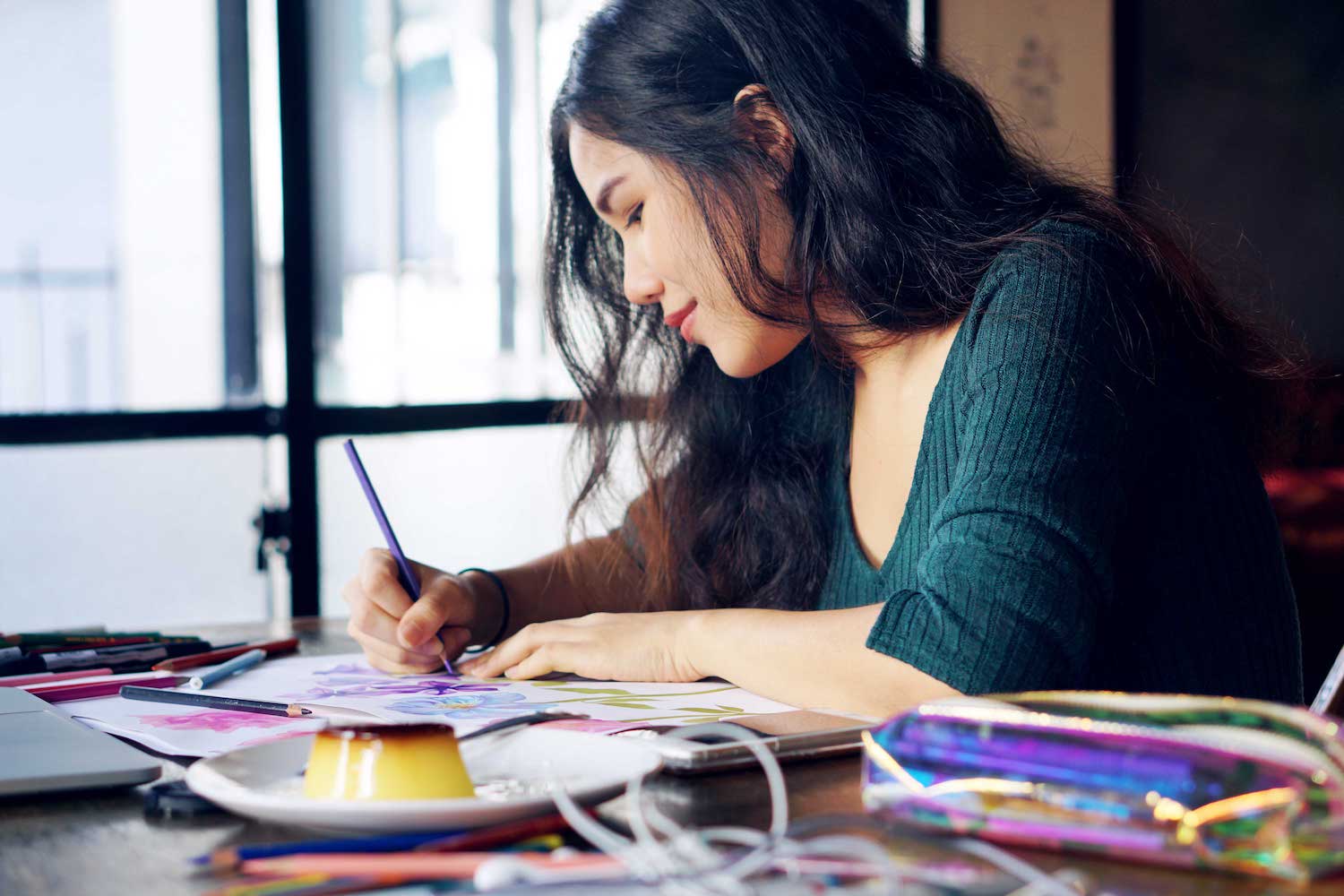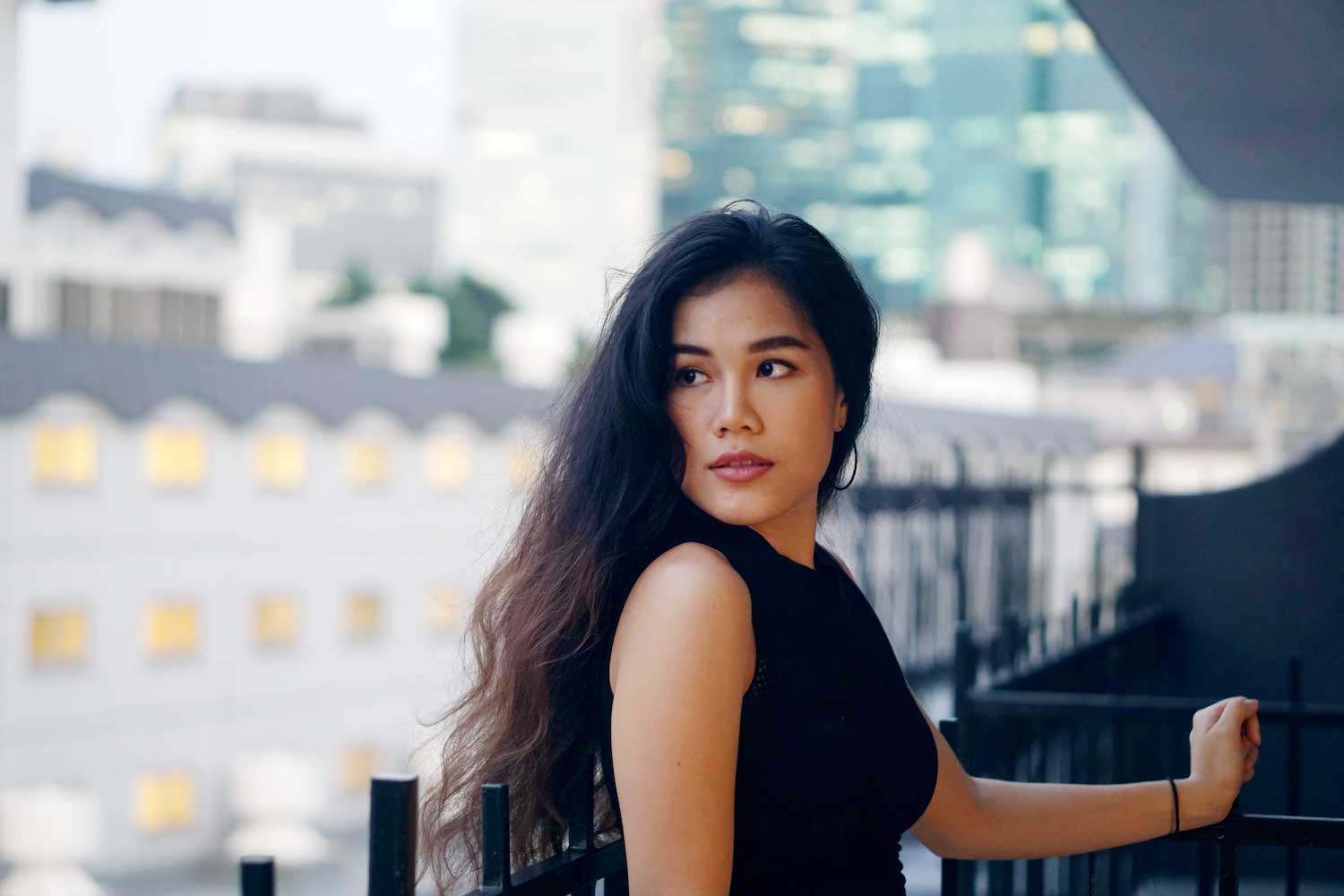 If you wouldn't make a living as an artist, what would you do?
The fields of fashion and dancing also inspire me a lot.
How has Instagram and other social media affected your business?
Instagram and Facebook are the main channels I use to communicate with my audience and have also helped me a lot with acquiring new clients. [//]: # ()
We are very happy you became part of Lake. What made you go with us?
I came across Lake during my trip to Slovenia, after downloading the app I liked the experience so much it was a no-brainer!
Who is Lake for?
I think Lake is great for anybody that appreciates some inspiring relaxation time anywhere, anytime, in any situation.
Any final thoughts for those who are also starting to make their way as an artist?
Do it! Start now! Don't hesitate, just sketch, draw, paint. Don't listen to anyone stopping you. [//]: # (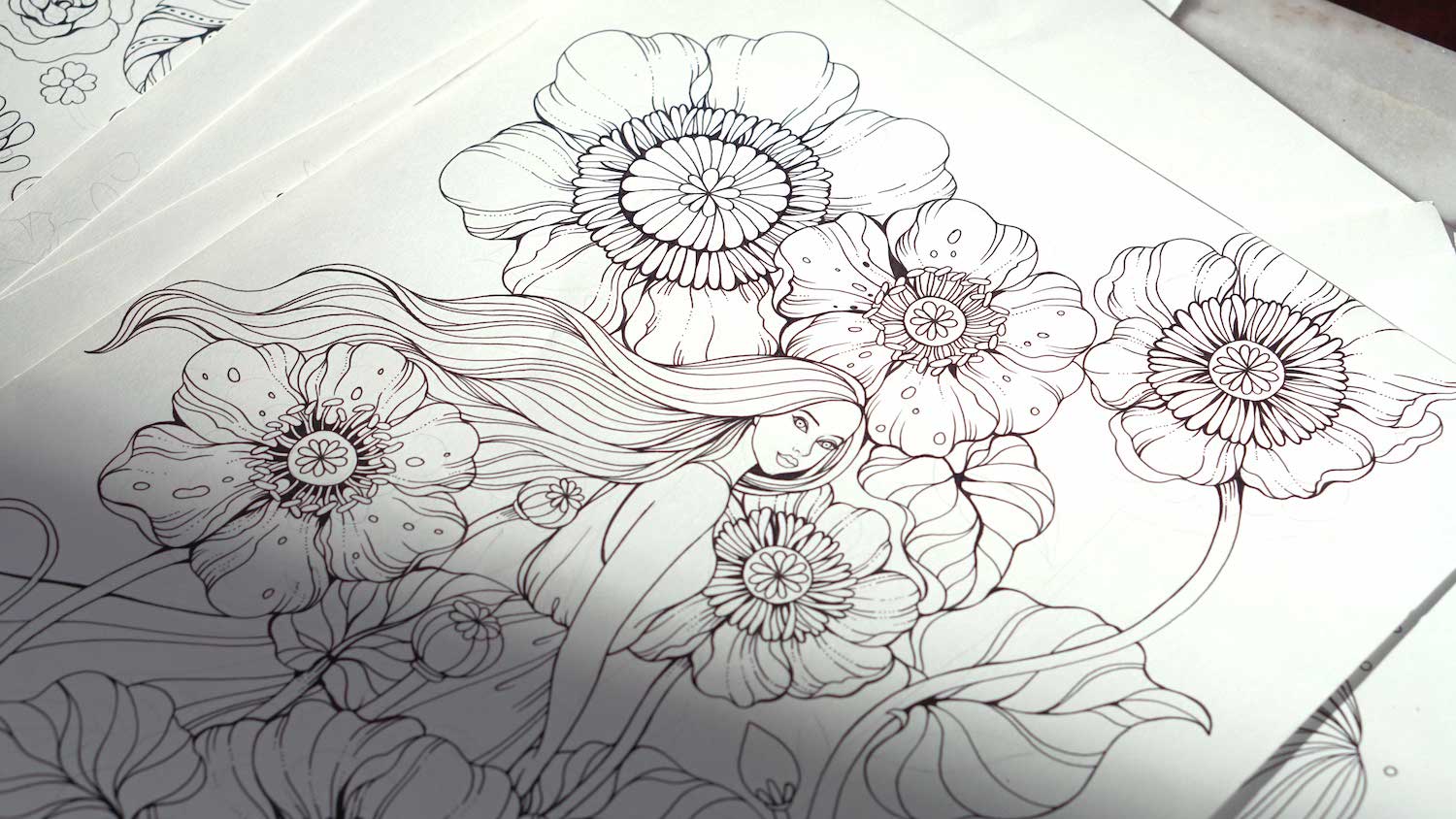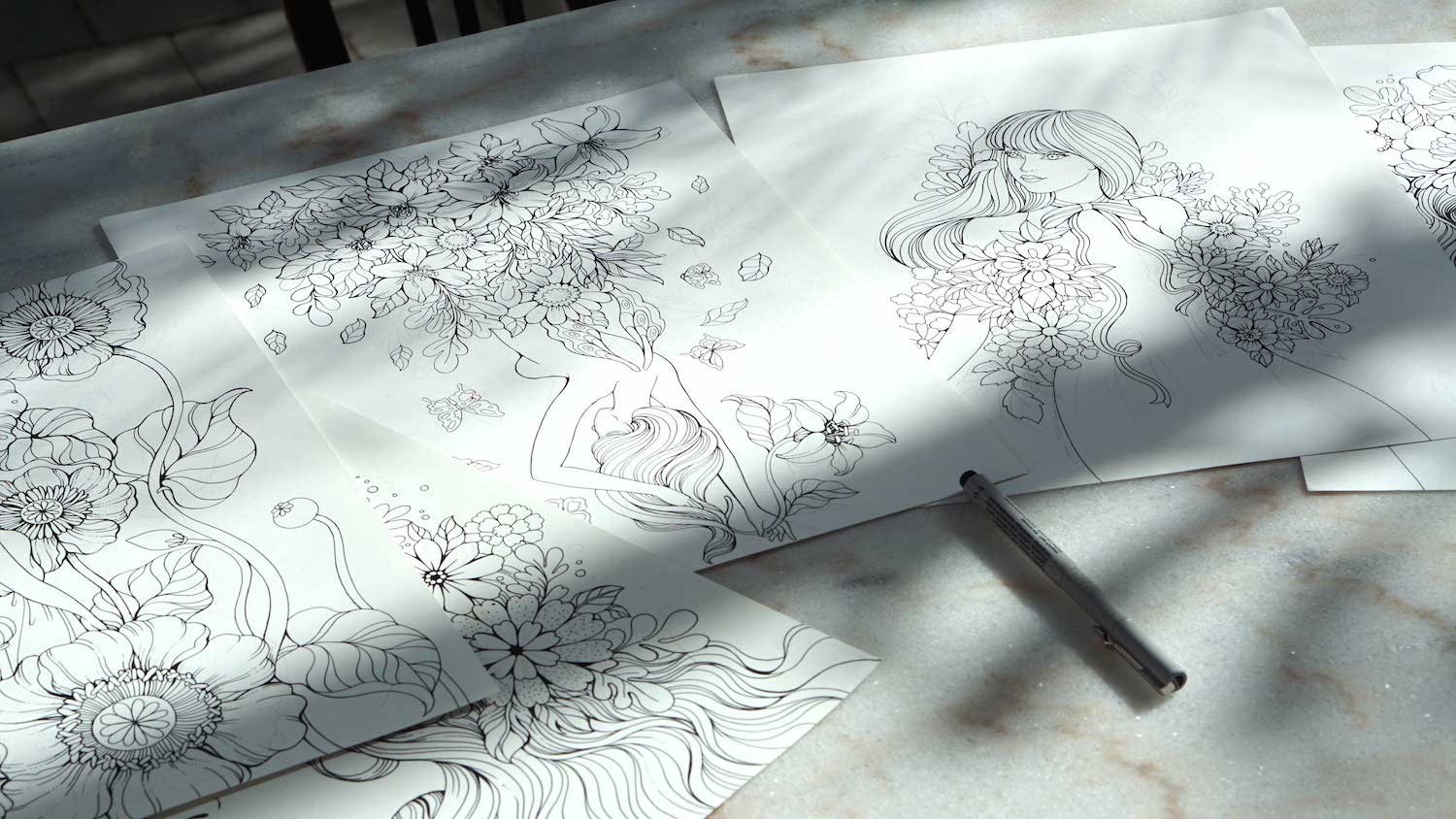 )
Intrigued to know more about Freya? We got you covered.