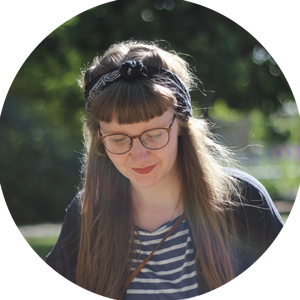 Linda Jäderberg
"It feels amazing finally being able to stand up for who I am"
Linda is a delicate introvert, who lets her eerie and adorable drawings speak volumes. She openly talks about anxiety and what helps her cope with it. One of the important factors is her little son, who represents a great source of motivation, strength and courage. Her lovely spirit showed strength before as well. Even though she was first discouraged to pursue drawing, she took charge of her life and got a degree in arts. Together with her husband she created the studio Mörka Moln. ❤
What is life like for a young family in Sweden?
We are not the usual kind of family, with me who is put on sick leave and my husband working with our small business from home. We have chosen to put our son before our work. Sweden has a rigid welfare system, although the current neo-liberal values are making us more and more individualistic, and consequently more prone to see the costs rather than the advantages of the system. Most children in Sweden start kindergarten when they are really young, around one year of age. We didn't want that for Eivind, and although it has been hard surviving on so little money it's been totally worth it. We are so happy for Eivind's sake that he has been lucky enough to have both his parents home with him at the same time.
Since we are both at home all the time, we get to spend a lot of quality time together. But because we also do all our work from home it's sometimes hard to separate family life and work, which tends to make everything a blurry mess where you can't focus on anything. We try to avoid this by having our weekdays timetabled.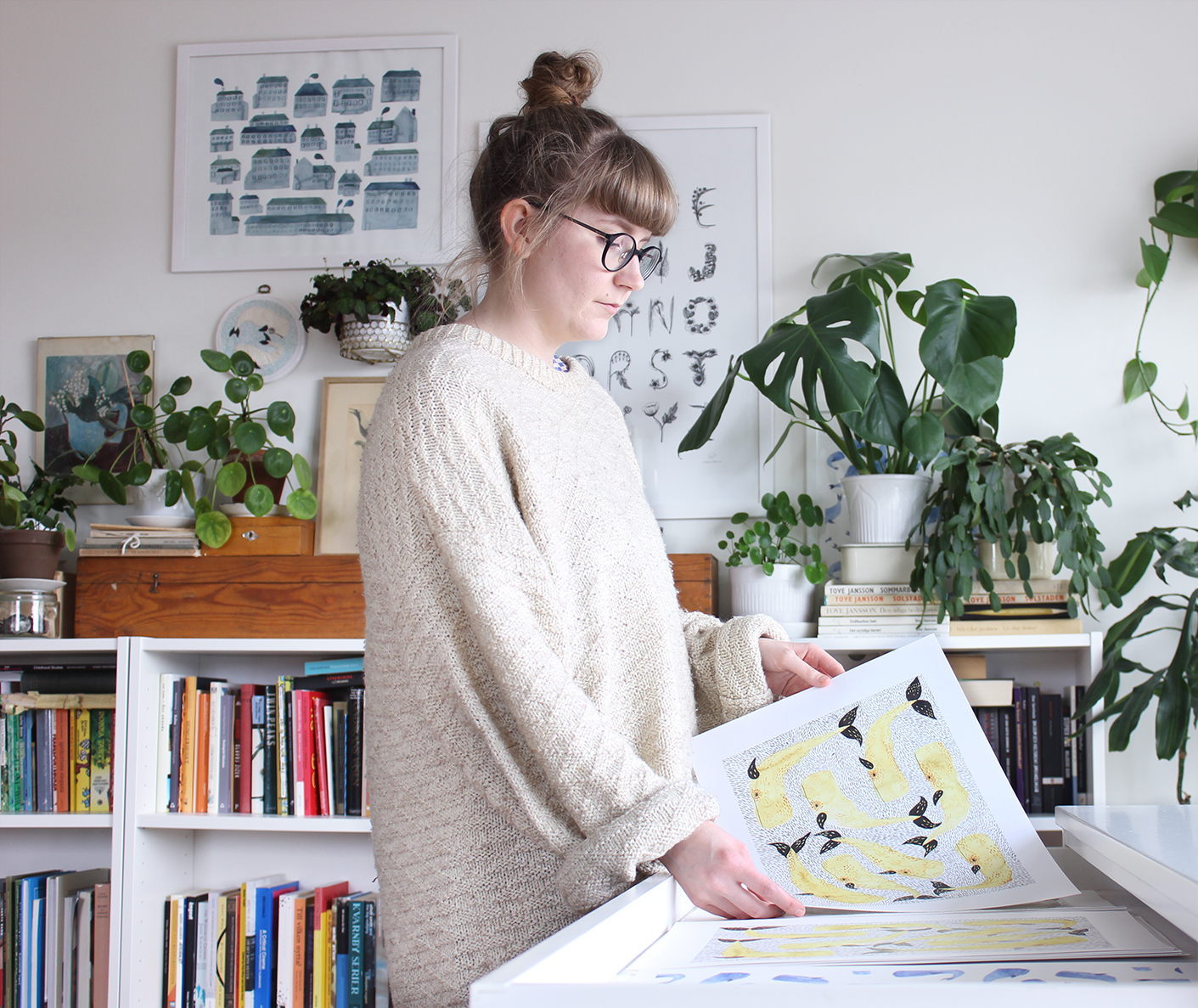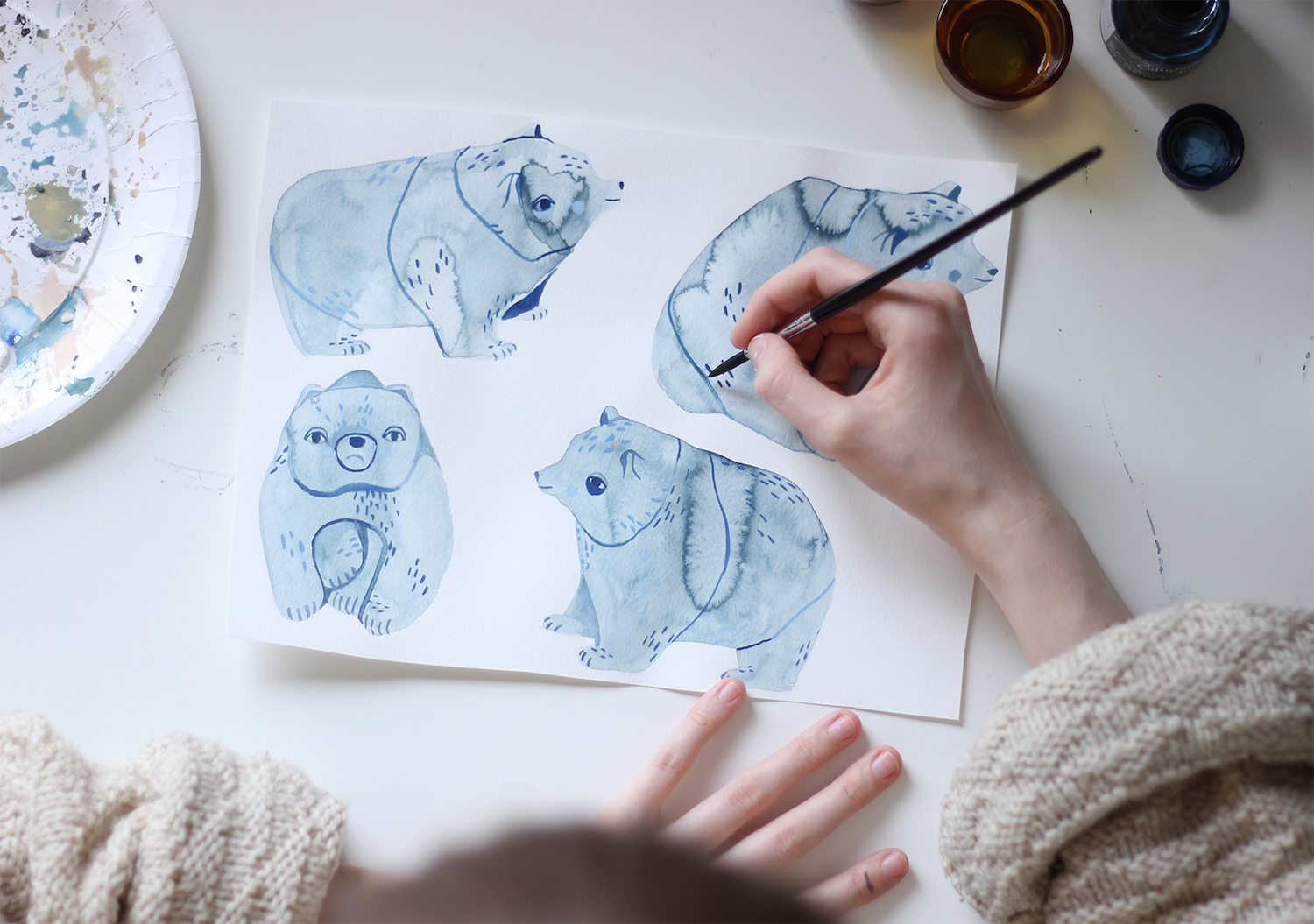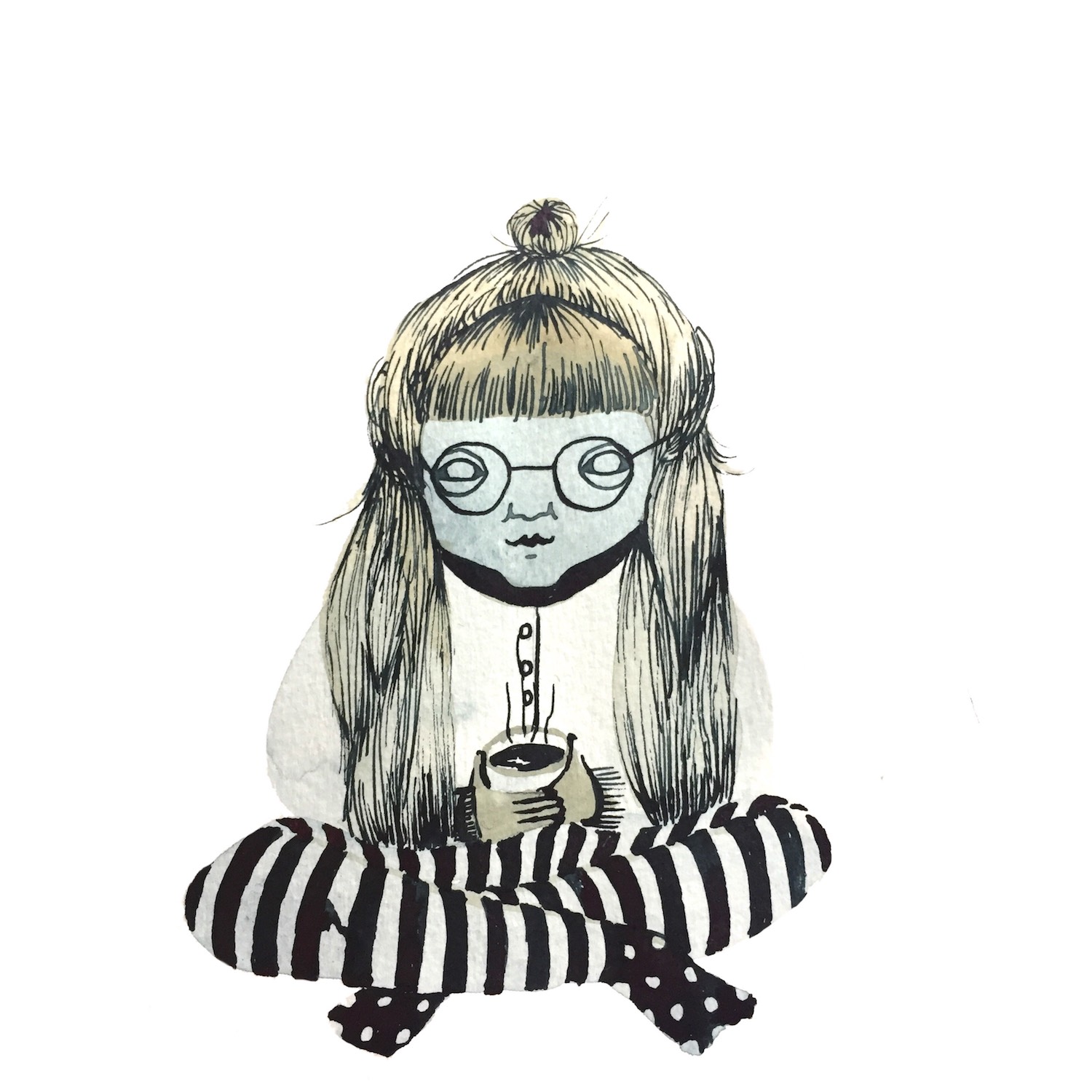 You've been very busy - a newborn son, renovating the apartment. All super exciting, but how do you cope with it all?
Haha, I've been wondering that myself! But it's not us who renovated our apartment but our landlord, as we live in a rental apartment. It might not have been the best timing getting a baby just as our apartment was going through that huge renovation. I can laugh about it now, though. The first or second morning that we were home from the hospital my husband went up with the tiny baby Eivind to change his diaper in our living room (we didn't have any kitchen or bathroom) just to realize that our balcony door was wide open and three men were carrying in our new kitchen from there. Eivind also had colic and so the first months of his life were quite intense and challenging for all of us.
Now we have a nice and modern bathroom and kitchen, very practical and clean. There is still a lot of things we would want to fix when it comes to decorating and personalizing our home, but this last year our focus has mainly been on putting things away from our son's curious hands.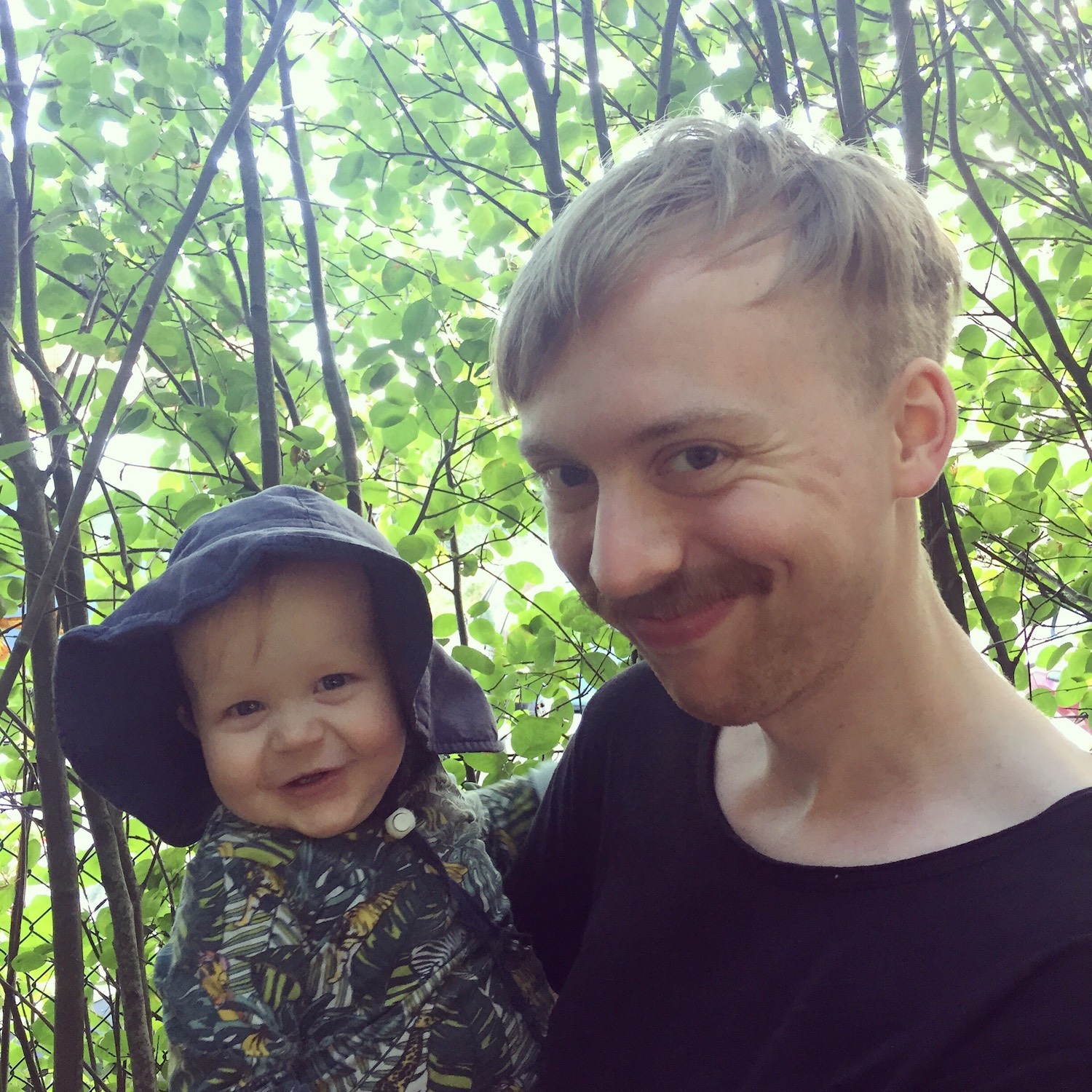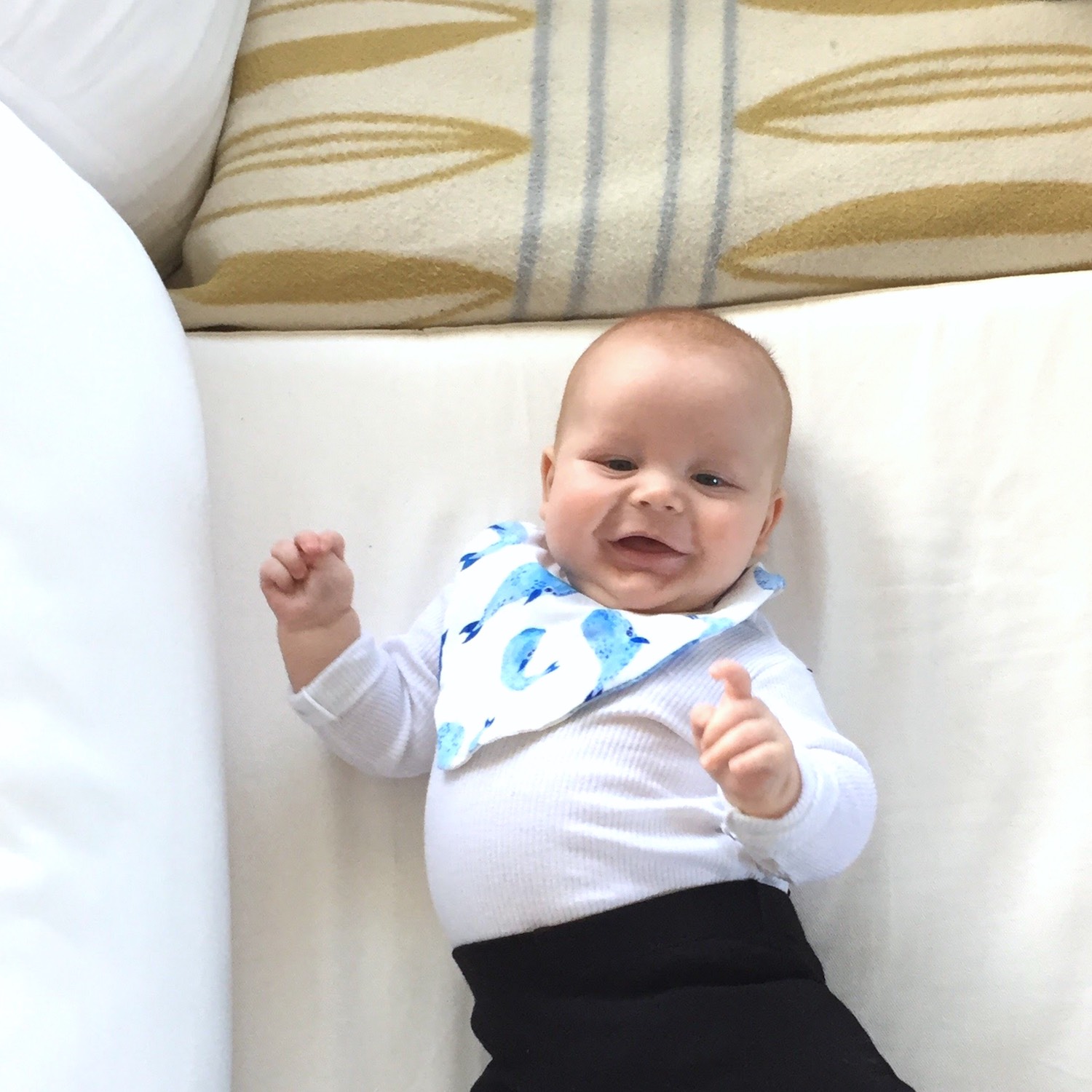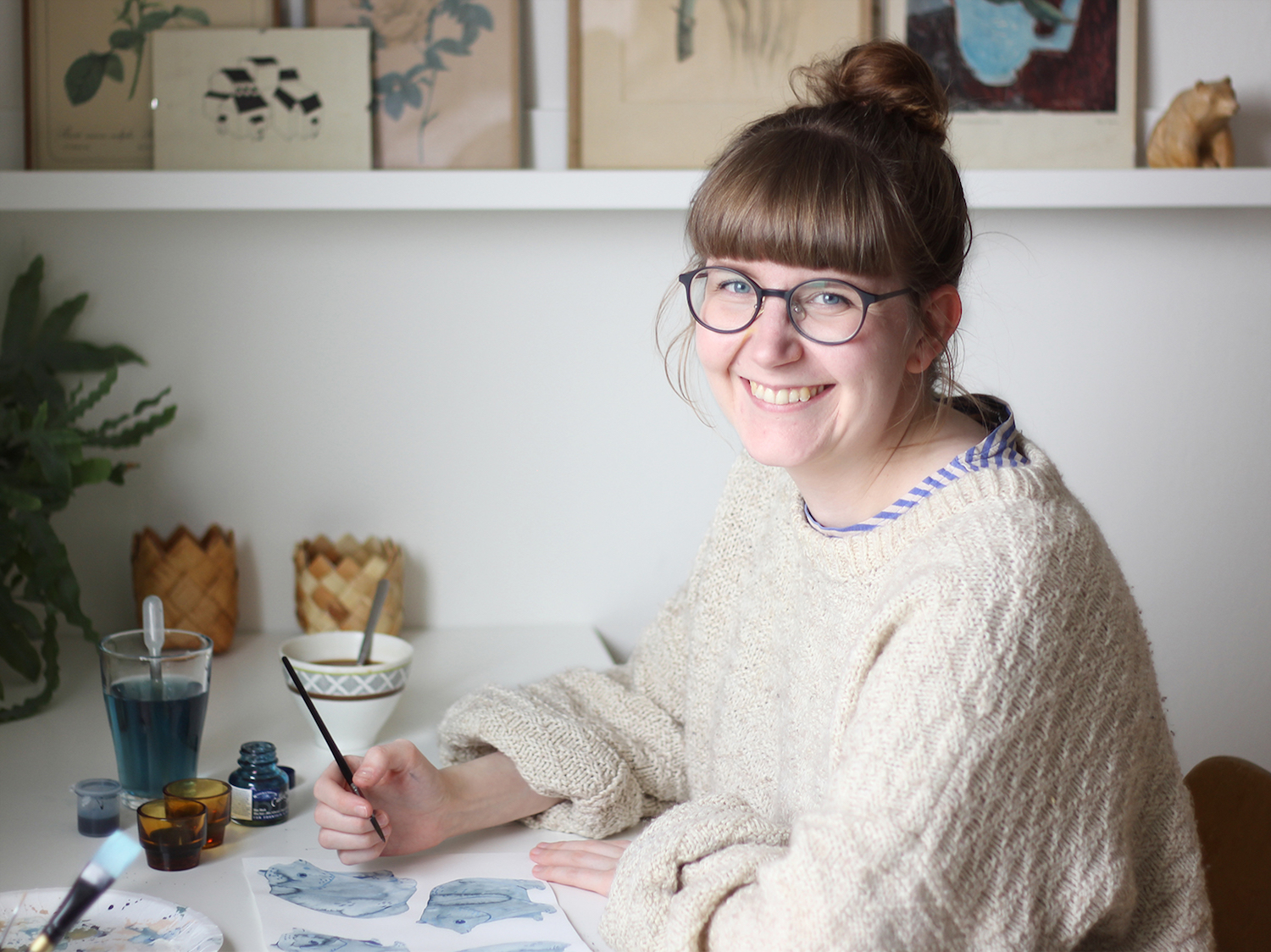 It's been such an amazing journey having a child, I've grown so much as a person since he arrived, and keep growing every day. I've found new will and courage to do things that I find difficult and challenging as I don't want all my fears and doubts to rub off on him as well. I want to teach Eivind to believe in himself, and the best way to do that is by showing him that I believe in myself. It is among the hardest things I've done in my life, daring to believe in myself and what I am capable of.
How has renovating your apartment affected your work?
I wouldn't say it affected my work at all because I already had a dip in my creativity when the renovation took place, being pregnant and feeling sick all the time. So, I wasn't working on anything when the renovation took place. But having Eivind has affected my work tremendously. It's made me realize many things, like time, are so precious now. I don't have the time to wait for inspiration to hit me, I just need to work with the little time I've got. I actually get more things done since he arrived than before, believe it or not.
You built a little creative studio Mörka Moln together with your husband.
It feels amazing being able to work together, when we get to! It's hard to find the time with a child at home who wants and needs complete attention all the time. We are taking things slowly and planning for the future, when we will have more time together. But we did manage to design and produce some products together just recently, which we will sell at some craft fairs this autumn/winter. We dream about having our own studio place, so we don't have to work from home.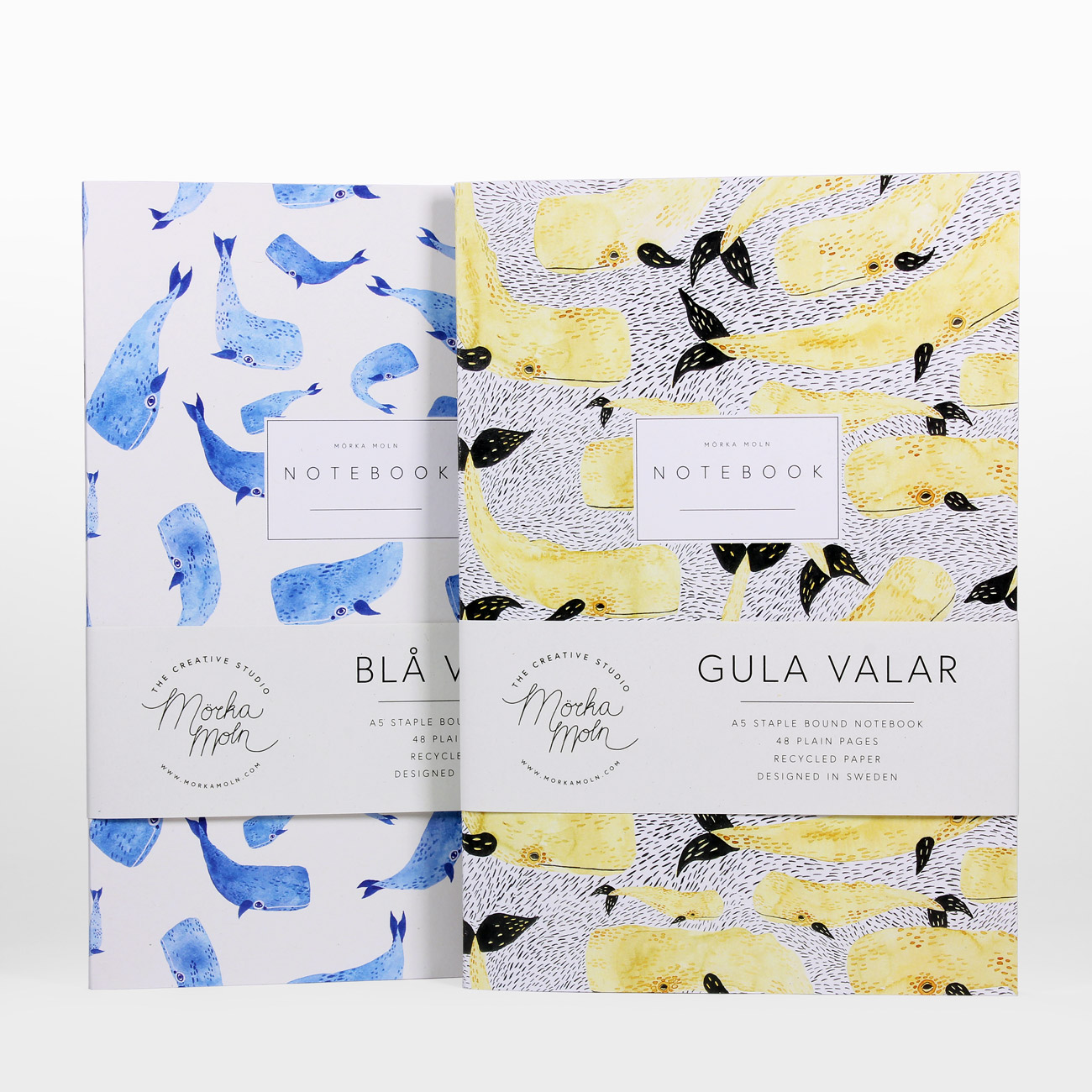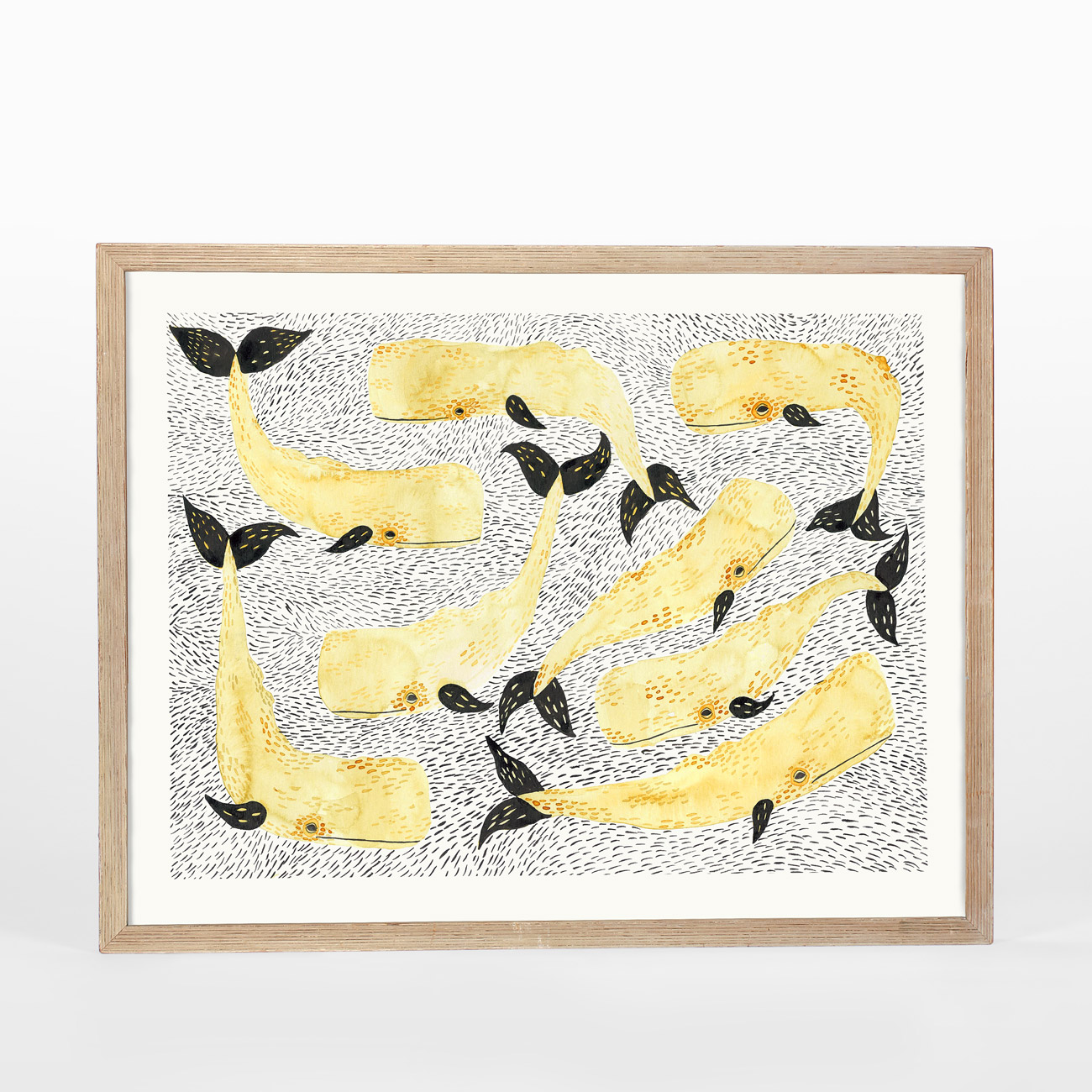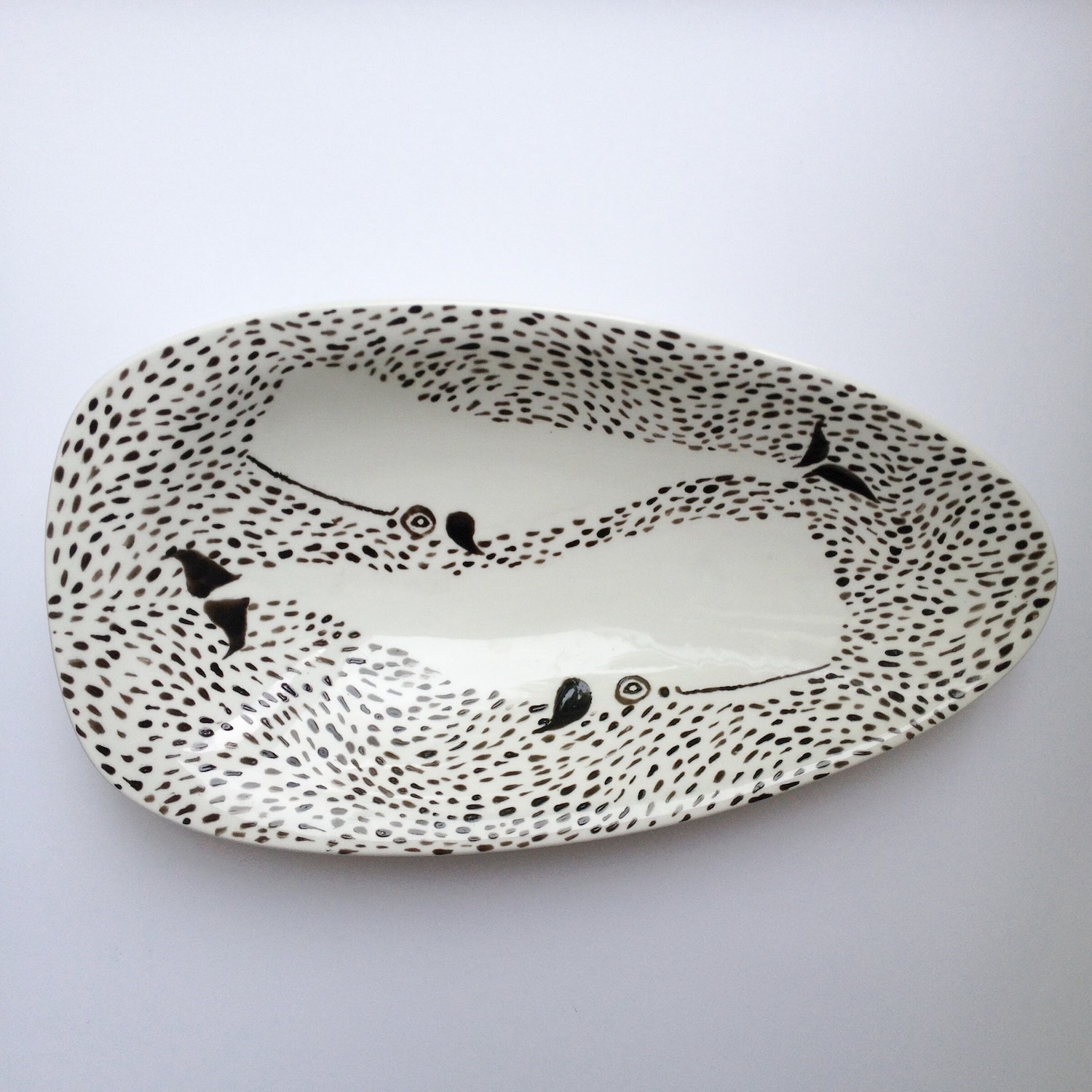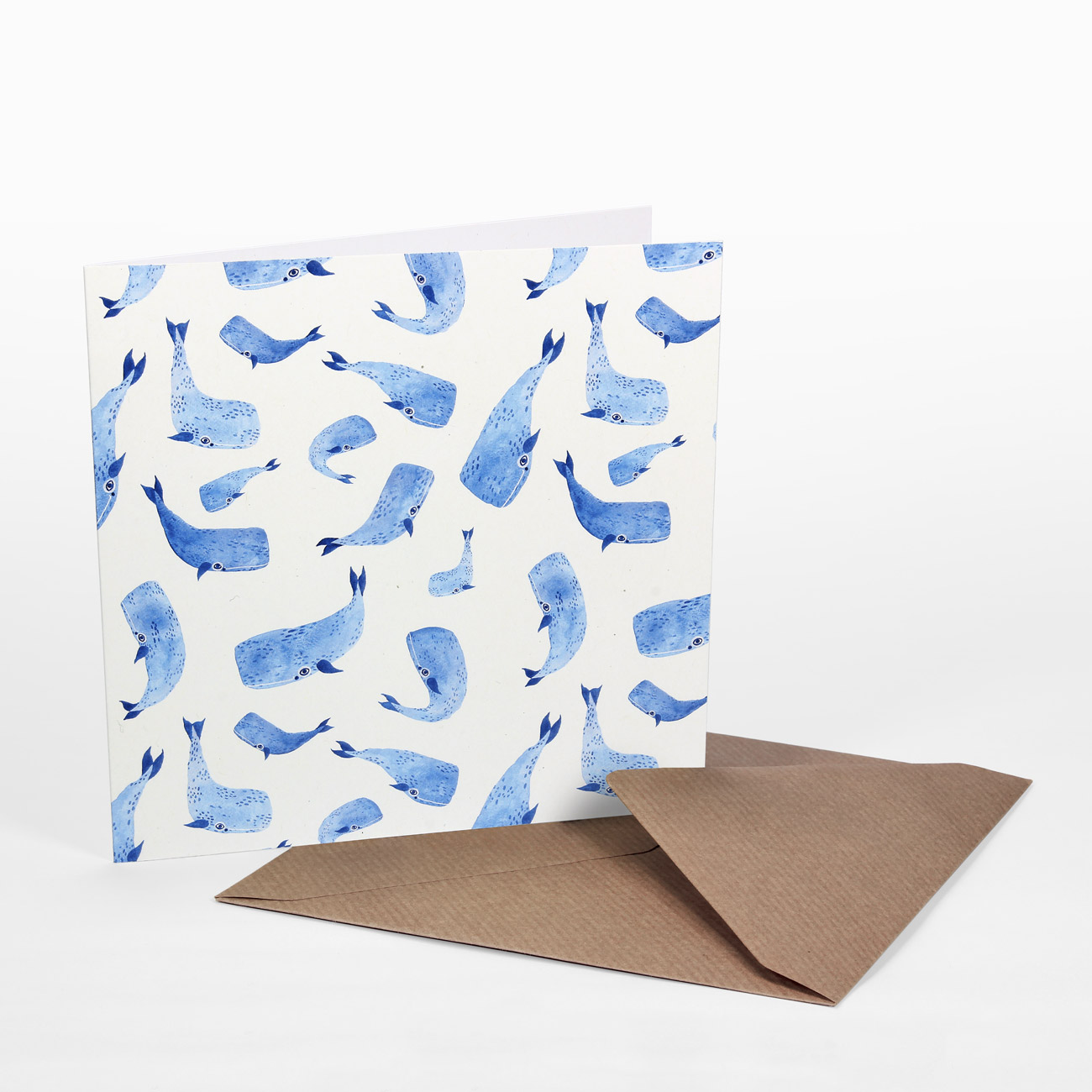 Me and my husband realized quite quickly after we met that we both wanted to do children's books together. And as time went by, we noticed that we had more things we wanted to work on together. I think we have over a hundred ideas we would love to realize. The idea is to work with graphic design, web design, animated TV shows and apps for children, children's music, books, and much more, haha!
We complement each other really well, I am often the one who has hundreds of new ideas at the same time and he is the one who organizes and makes things happen. He was the reason I contacted you as well!
"Dare and believe in yourself! If I can do it, you can too!"
Who or what influenced you to become an illustrator?
I've been drawing for as long as I can remember. But at the same time I have been told that I can't do anything with it, I won't make any money by doodling and that I should get a proper education and job. And for so many years I let others decide what I should do with my life, and I just put the drawing aside.
After some really challenging years with a stormy relationship, I decided that I needed to take charge of my own life. So, I applied for an art school here in Sweden, and I got in! After two years there I gained some new confidence, knowing I could do things on my own. But I also realized that art in that form wasn't what I wanted to work with.
It wasn't until about 3 years ago that I started thinking about maybe being able to work as an illustrator. It's all thanks to Instagram, as I started to post my drawings there, and after getting likes and comments my confidence grew immensely. I still can't believe that I have so many followers, I am so grateful for their support, they really changed my life!
Where is the best place for you to find harmony?
Definitely in my home, maybe not as much now though, with Eivind running around screaming and wanting my attention all the time, haha! In general, I have a hard time being outside of my home, especially in crowded places. But I do love being out in the nature, I'm not really an outdoorsy person but I get a different kind of tranquility in the woods compared to the city.
"It's so important to openly talk about mental illness and remove the stigma around it."
Your art style is gentle, adorably cute, but can be enwrapped in darkness as well. I am intrigued by what drives you to draw dark themes.
That darkness is something I have had with me for as long as I can remember. It's just a part of who I am. I've always been kind of a gloomy outsider ever since I was a kid, in school I was the one standing on the side watching everything and not talking much. I wasn't the most popular kid, I even got told by my middle school teacher to start talking more or I wouldn't become anything in life.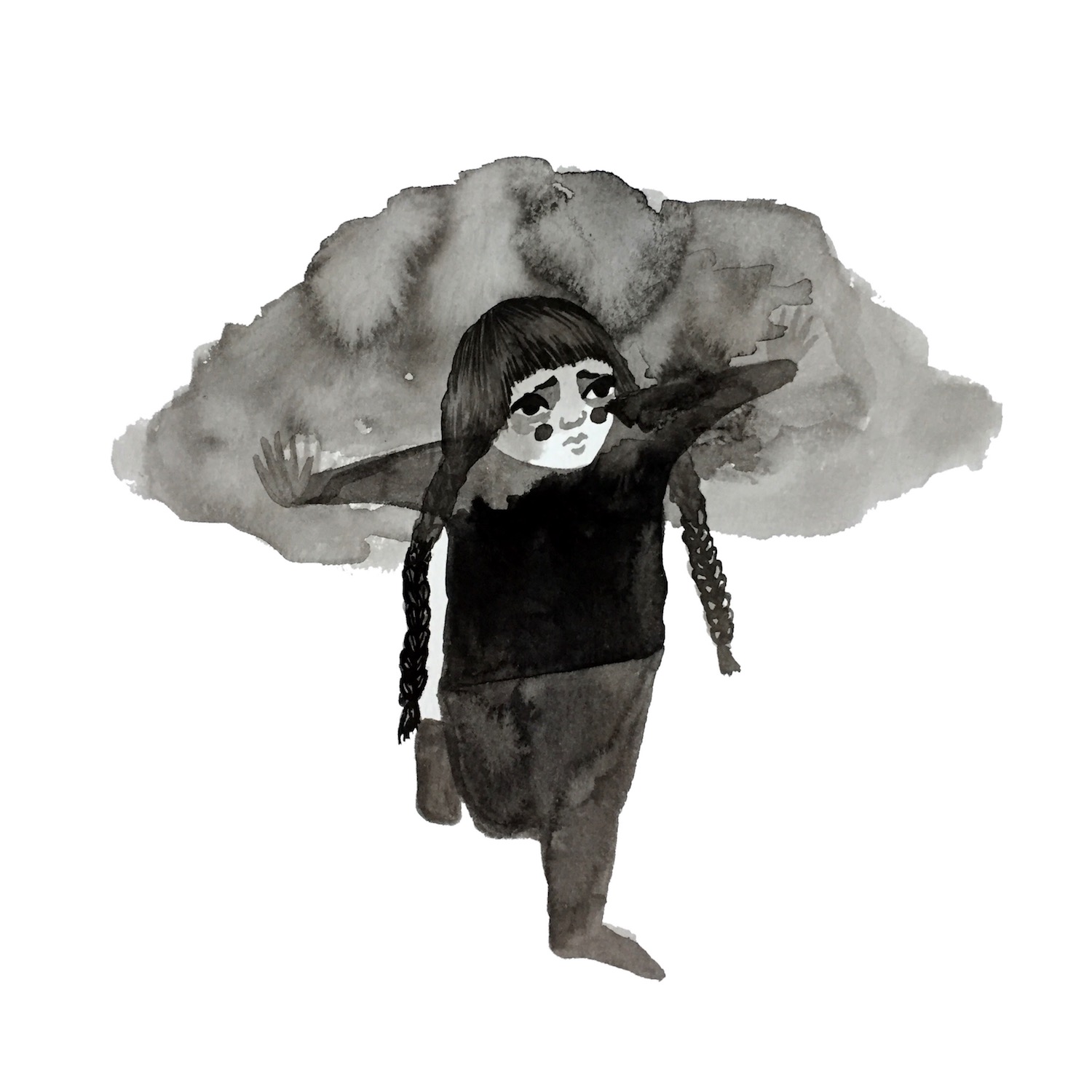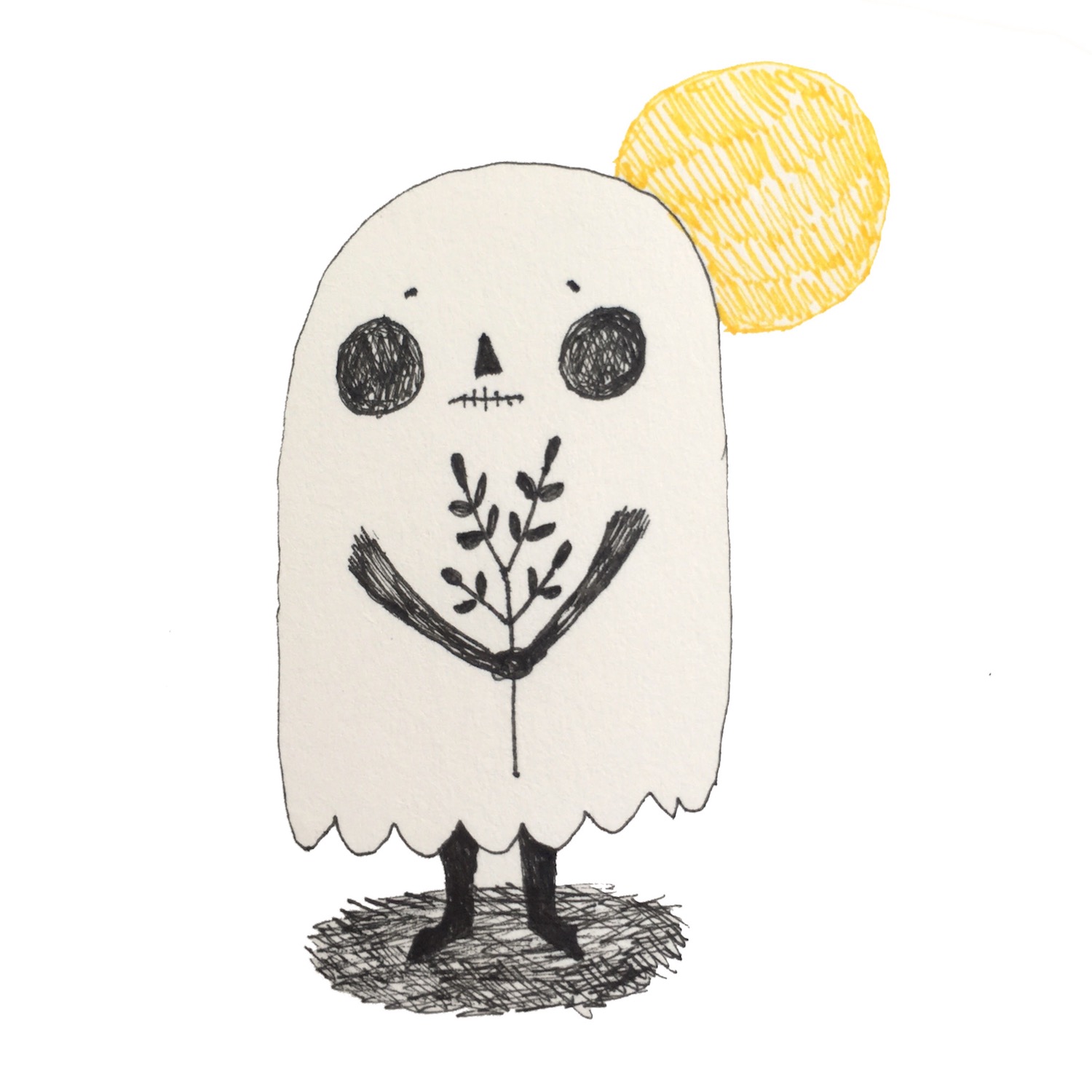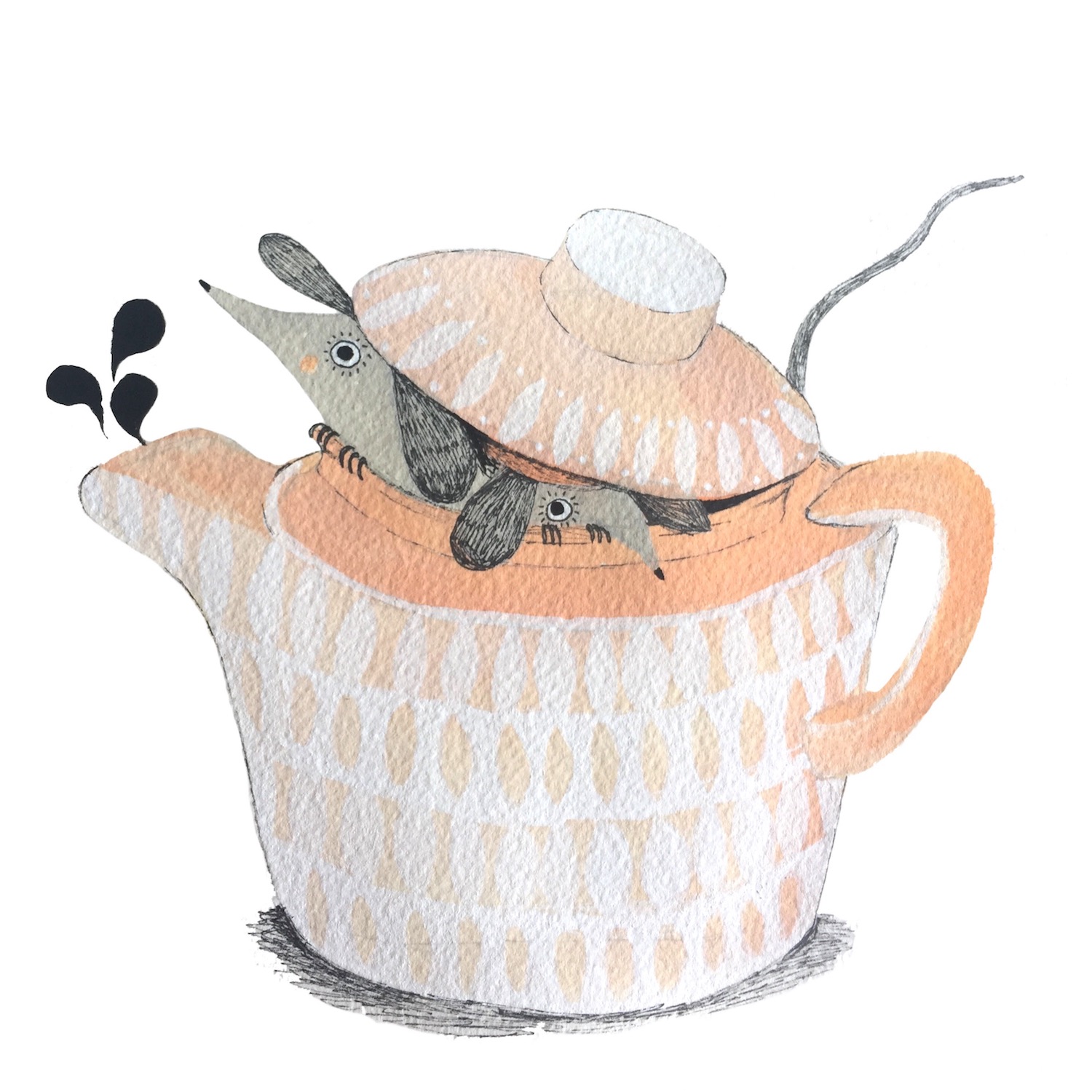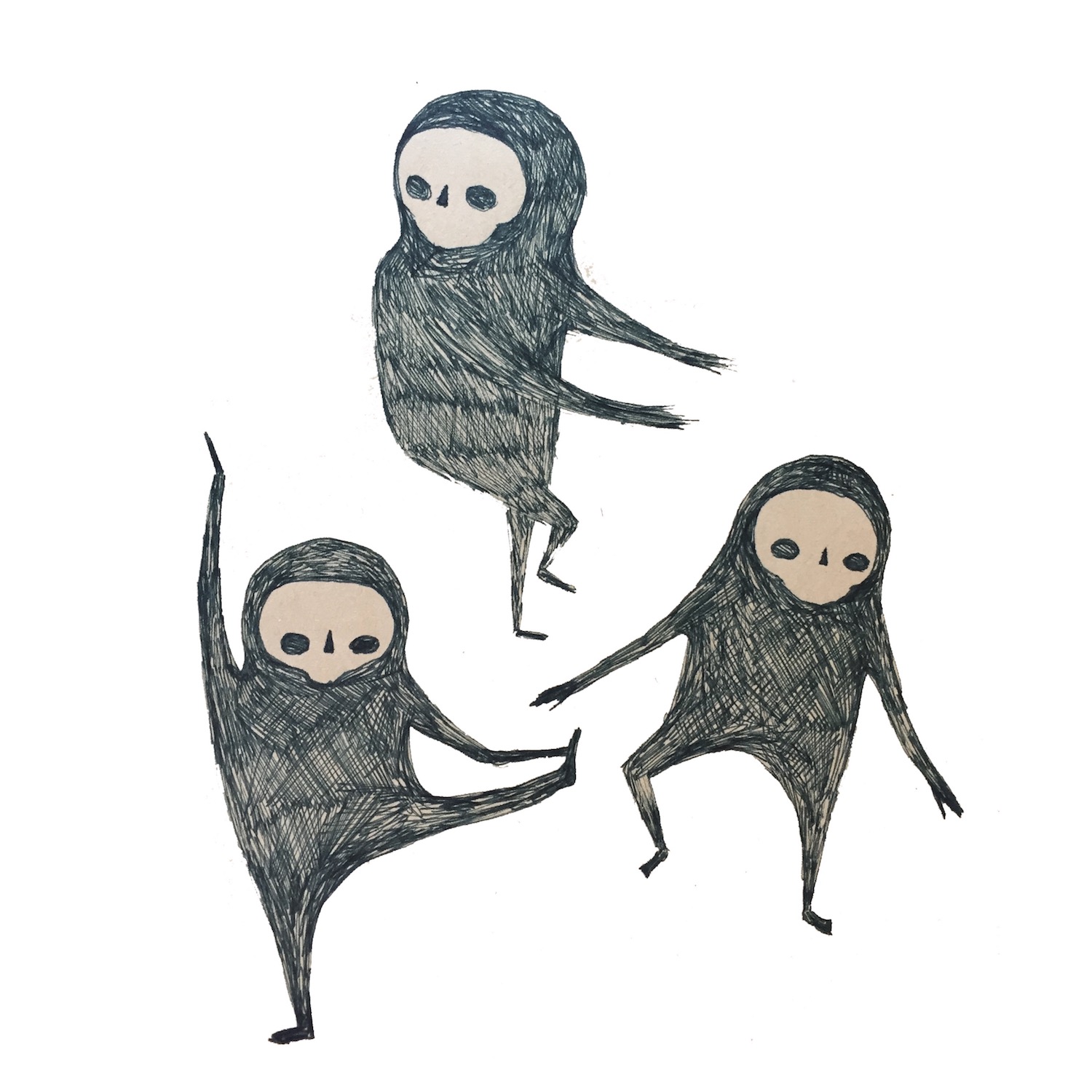 I suffer from the general anxiety disorder and social anxiety, which affect my life every day. For someone who doesn't have these problems I think it can be very hard to understand how it feels to be completely terrified of going to the store to buy food or to make a phone call. For periods in my life I have isolated myself completely and have not seen or talked to anyone for months. Since I've started with cognitive behavioral therapy, I don't have as much trouble with these things. And also, having Eivind has forced me to pretend being braver than I am and I think I'm actually getting so good at pretending that I'm starting to believe it myself now, haha!
I still am a loner but by my own choosing. I now surround myself with people who like me for me, and I never try to be anyone other than myself. It feels amazing finally being able to stand up for who I am and believing in myself. I think it's so important to openly talk about mental illness and remove the stigma around it. There are so many people suffering in silence and I really hope that this will change in the future.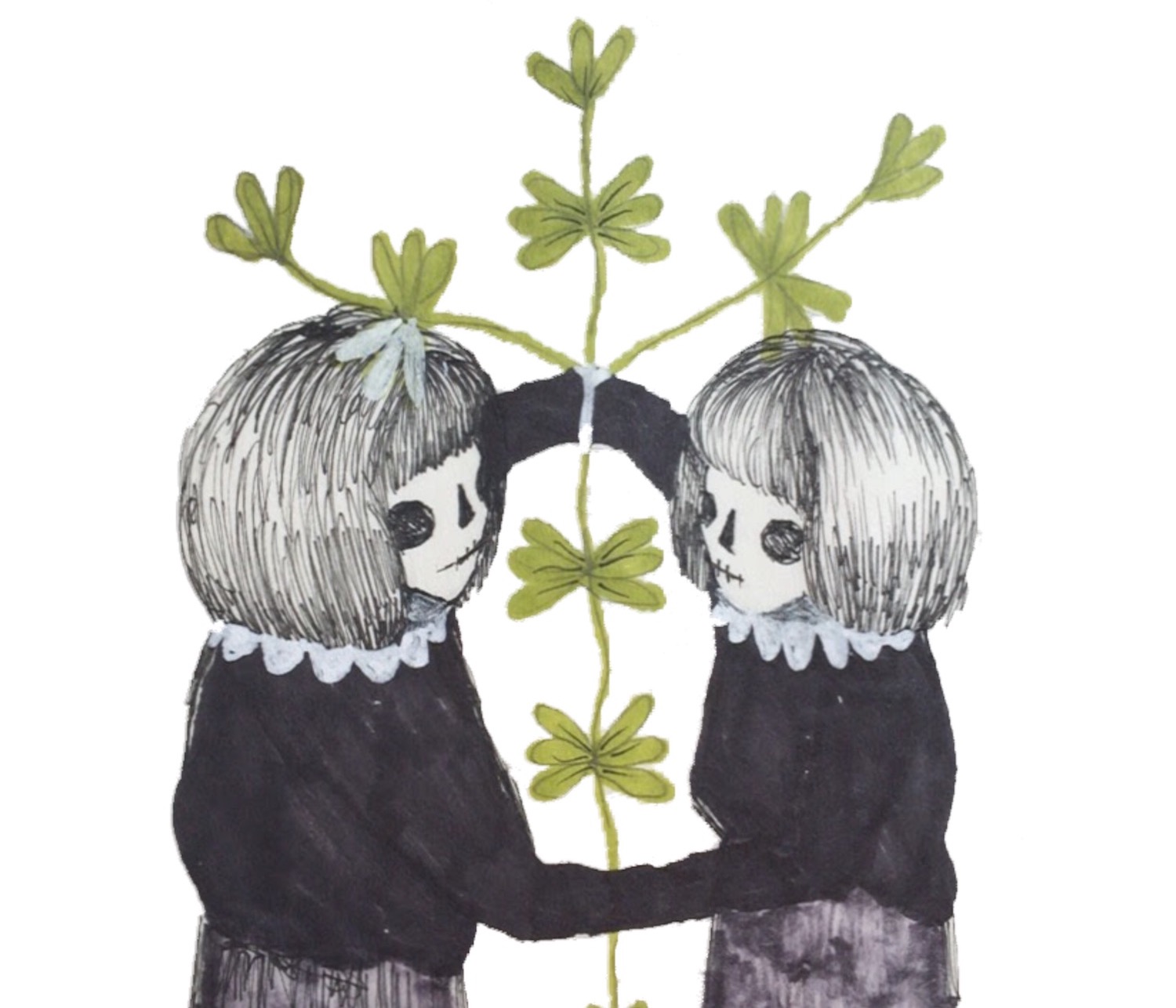 I find the drawings very captivating. Could it be the characters show the sad, eerie side of them, but inside they are full of life and love?
I never think that much before I make something. The characters kind of already exist. It's as if they have their own personality and life outside of the drawing. I guess every drawing or painting or whatever you make is sort of a self-portrait, even if its unintended. If I look at it in that way, you might see a resemblance. I have built up this sheltering wall around me who people often interpret as me being rude or uninterested. But when you get to know me I am actually kind of nice 😉
I think everyone can find their own meaning of what they see in the drawings.
Your apartment is full of green plants.
Yes, I love plants! It's so relaxing repotting and taking care of them. I bought many of the plants I have in thrift stores or they have been given to me by friends or family. Those are my absolute favorites, because of the sentimental value.
Whales are one of your reappearing illustrations. They are drawn with a very gentle approach, like you are expressing affection towards them.
I just love drawing these whales and other people seem to love them even more. The whales are by far my most popular motif on Instagram.
As I got the question I started thinking about why or how they came to be. And I realized that I read in my grandmother's old journals just recently that my grandfather who was an original inhabitant of the North of Norway called a "same", used to be a whale hunter on a ship in his younger days. So, I guess you can see my illustrated whales as an apology and homage to all the wonderful whales that got hurt and killed during those times – and still do!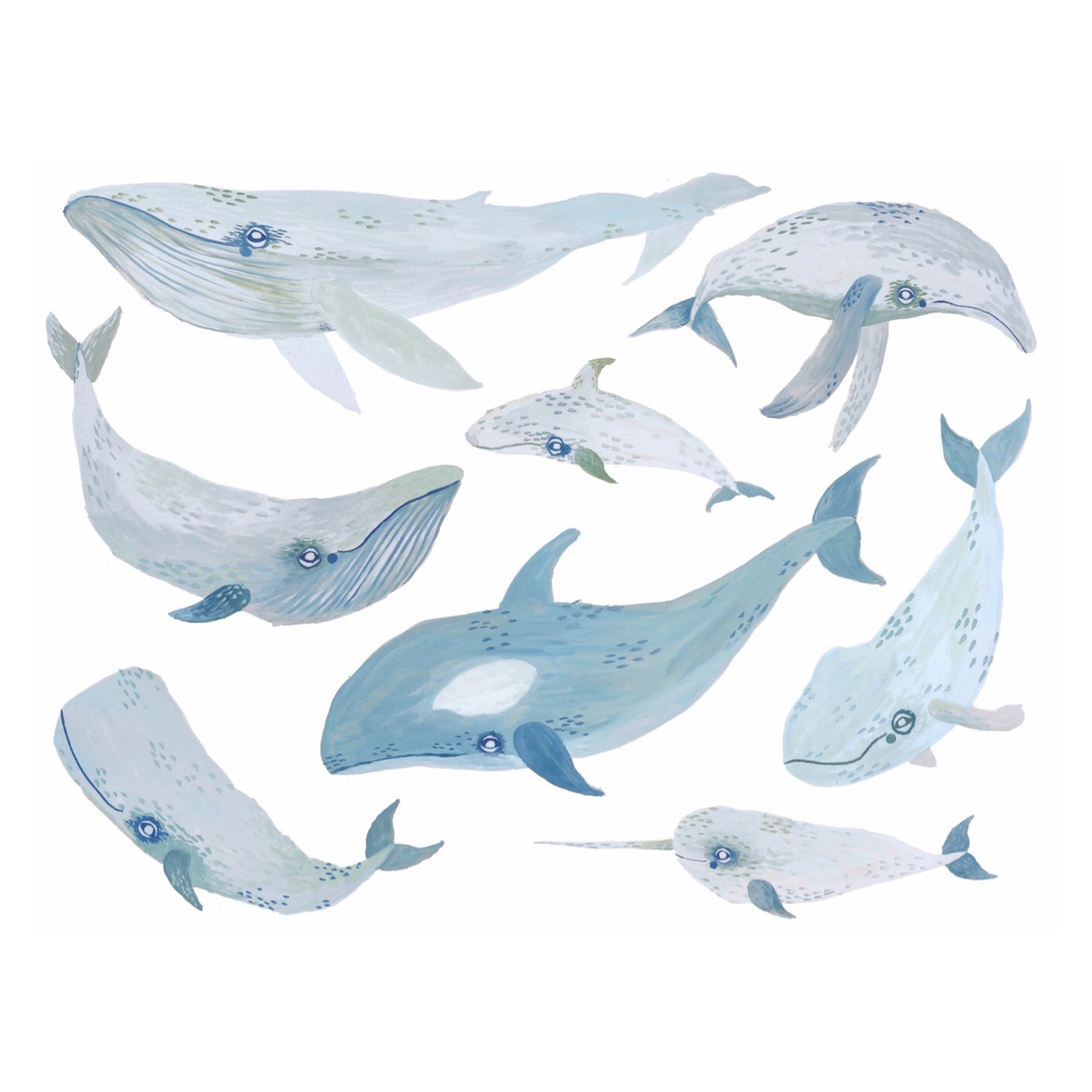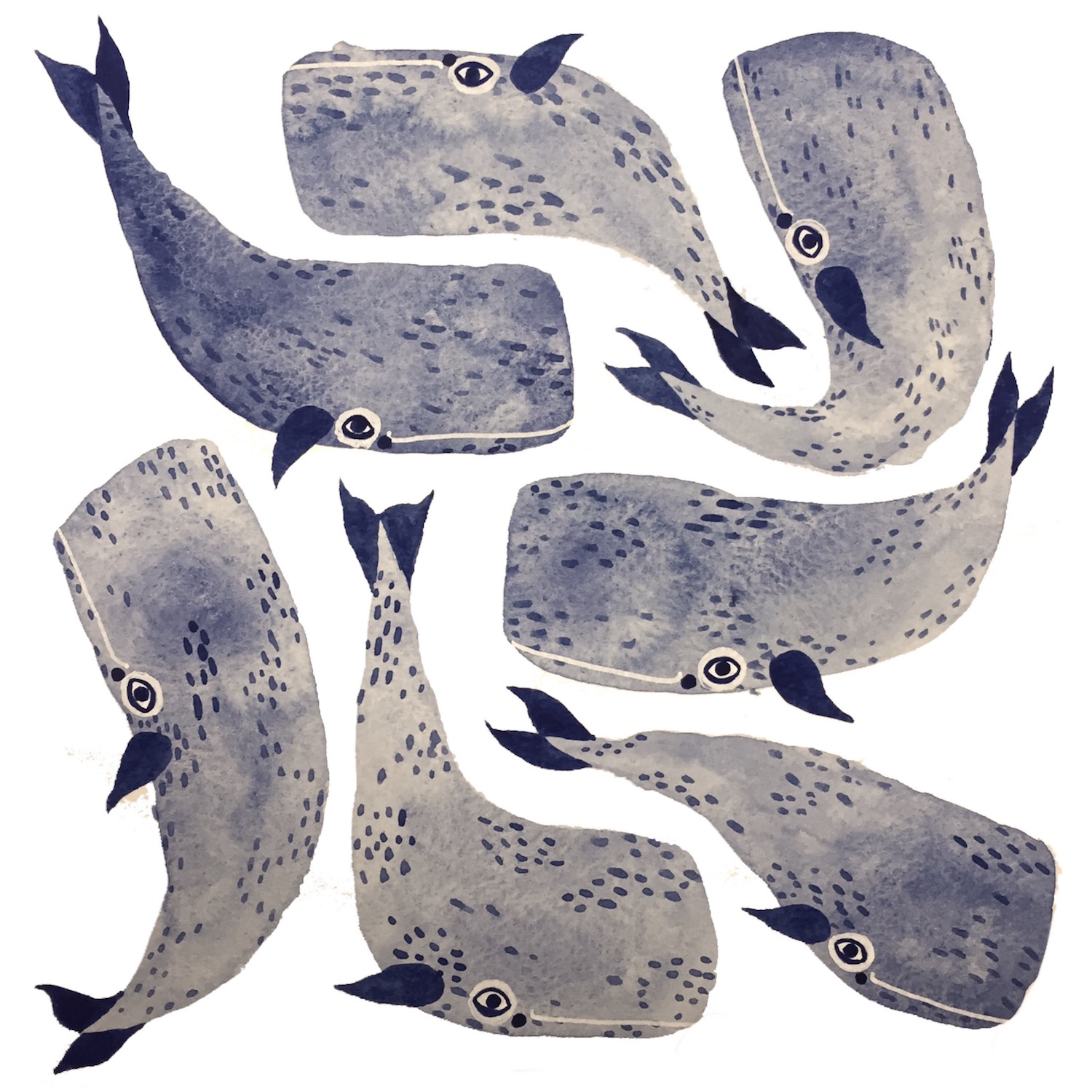 There are some people who have your illustrations tattooed on their body. Did illustrating for tattoo art ever cross your mind?
: I am so happy and honored that they have put my illustrations on their body permanently. It feels so weird and unreal but amazing as well! I hadn't thought of it before they gave me the idea. I'm planning on making some temporary tattoos for my web shop soon!
What are your plans for the future? What other products and material would you like to work with?
Hopefully, I will be able to make my dream come true and work full-time as an illustrator. I have so many ideas and hopes for the future. I hope me and my husband get some of our books published. I really want to make illustrations and surface pattern designs for children's clothing, and I have something going on in that area right now that I'm really excited about!
How have Instagram and other social media affected your business?
It is my business! I wouldn't be anything without it, it's where I get all my commissions and contacts from.
We are very happy you became a part of Lake. What made you go with us?
I am so happy and honored to be on board! I found your app via the very talented Maja Säfström's Instagram. I thought the app was amazing and new thinking. I've dreamt about doing my own coloring book for quite some time and after a bit of convincing from my husband I contacted you!
Who is Lake for?
For everyone! It's so easy and intuitive to use the app that anyone can enjoy it. It works perfectly as a wind down tool after a stressful day.
Any final thoughts for those who are also starting to make their way as artists?
Dare and believe in yourself! If I can do it, you can too!
Linda's art pack is now available in Lake.
Intrigued to know more about Linda? We got you covered.