Update
| 16. Oct, 2017 - 5 min read
A spooky Halloween treat for our biggest supporters 👻🎃
Halloween is just around the corner, and guess what? It is already haunting you in Lake! If you dare to look, you'll be rewarded with some wicked pieces. Our artists have put together a pack of spooktacular drawings, all dedicated to a festive, scary, and fun Halloween. And there's another important aspect of it. We are devoting this collection to everyone who is making Lake possible!
You, our subscribers, play an important role in Lake's ongoing development! Without your support we wouldn't be able to improve Lake, grow our artist community and help them in their mission of making a living as artists. The Halloween pack was assembled with passion and appreciation, and is a little token of gratitude from all of us. Thank you for your ongoing support, it means the world to us! But first, trick or treat?
Treat!
Halloween is a time limited pack, which will disappear 👻 into the night on November 2! And here is a treat as sweet as 🎃 If you subscribe during this period, you are up for a special Halloween treat: a 25% discount on your monthly Lake subscription (*not just for the first month, but also every month after that). By subscribing to Lake you unlock all the content and financially support all Lake artists! ❤
Now come, take a chilling ride with unique motives by Maja Säfström, Åsa Gilland, Walid Rusdianto, Linda Jäderberg, Viktoria Åström, Markus Oakley, Rachel Urquhart, Sam Moore, and Freya Kotchakorn.
Muhahahaha!
Halloween stories
We are all about creeping it real, this time round even more so! There's vampires, mummies, wizardry and zombie dogs, witches, skulls, you name it we got it! We were so inspired by the delivered artwork, we even did a background story for each of them 🤓 Read if you dare.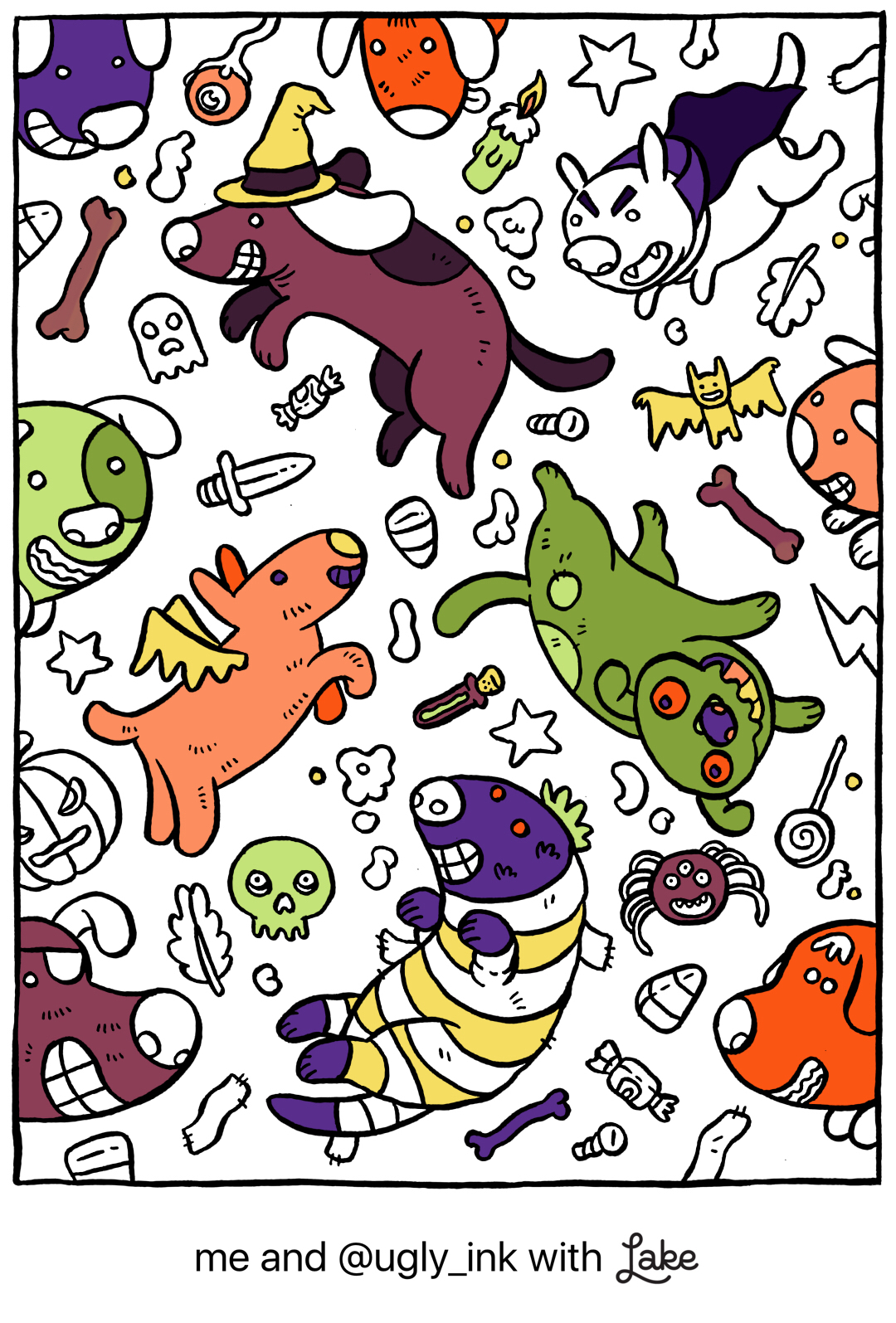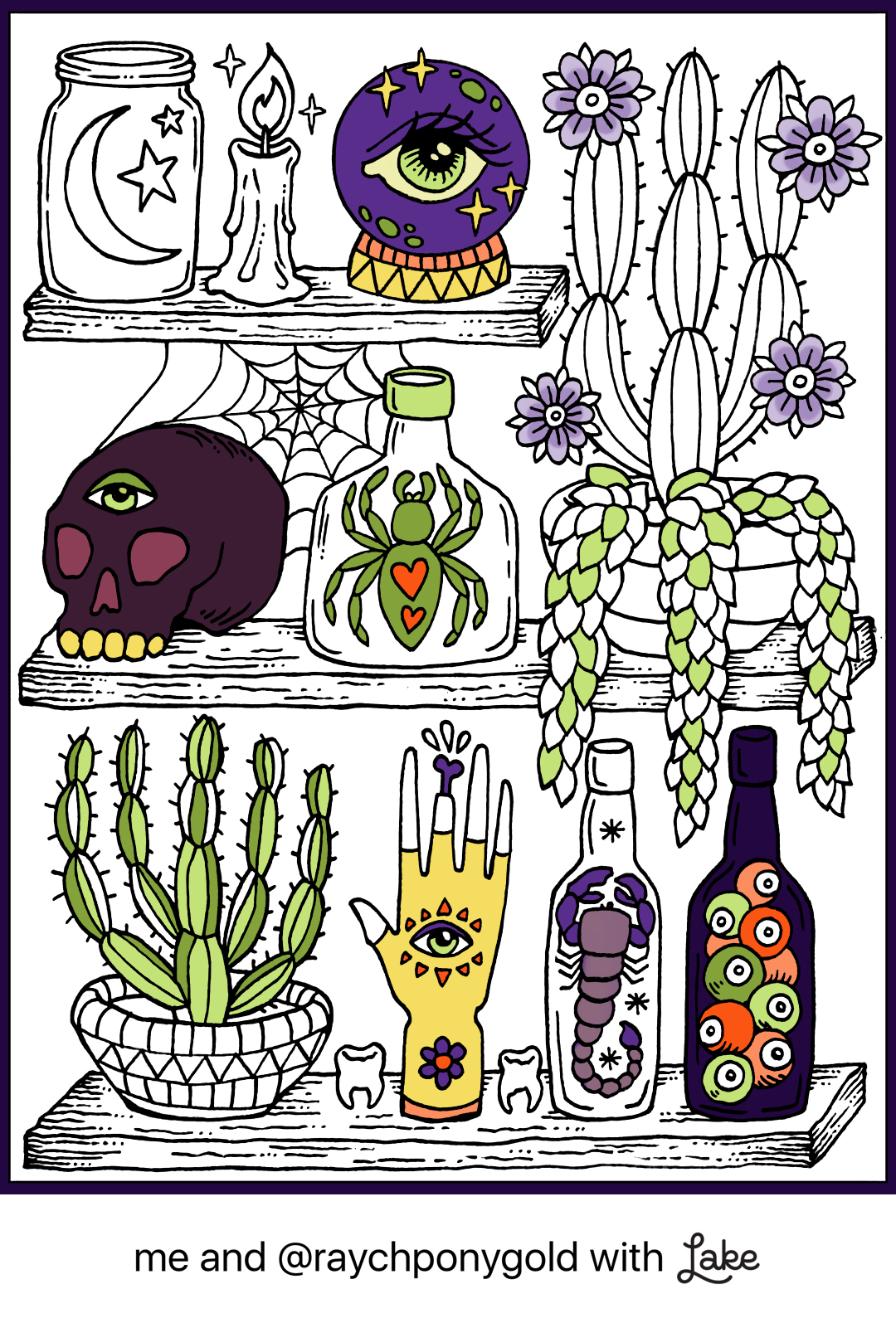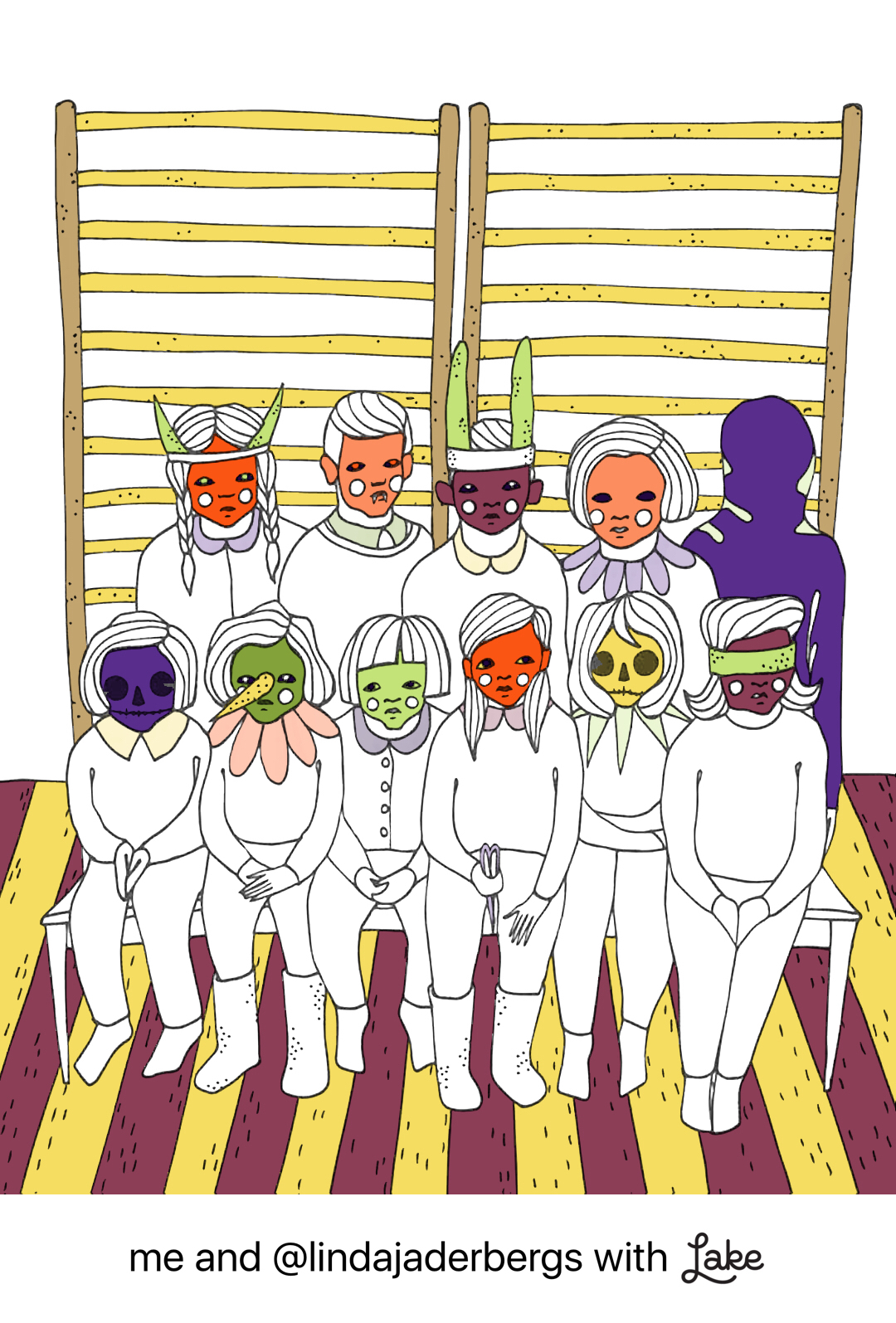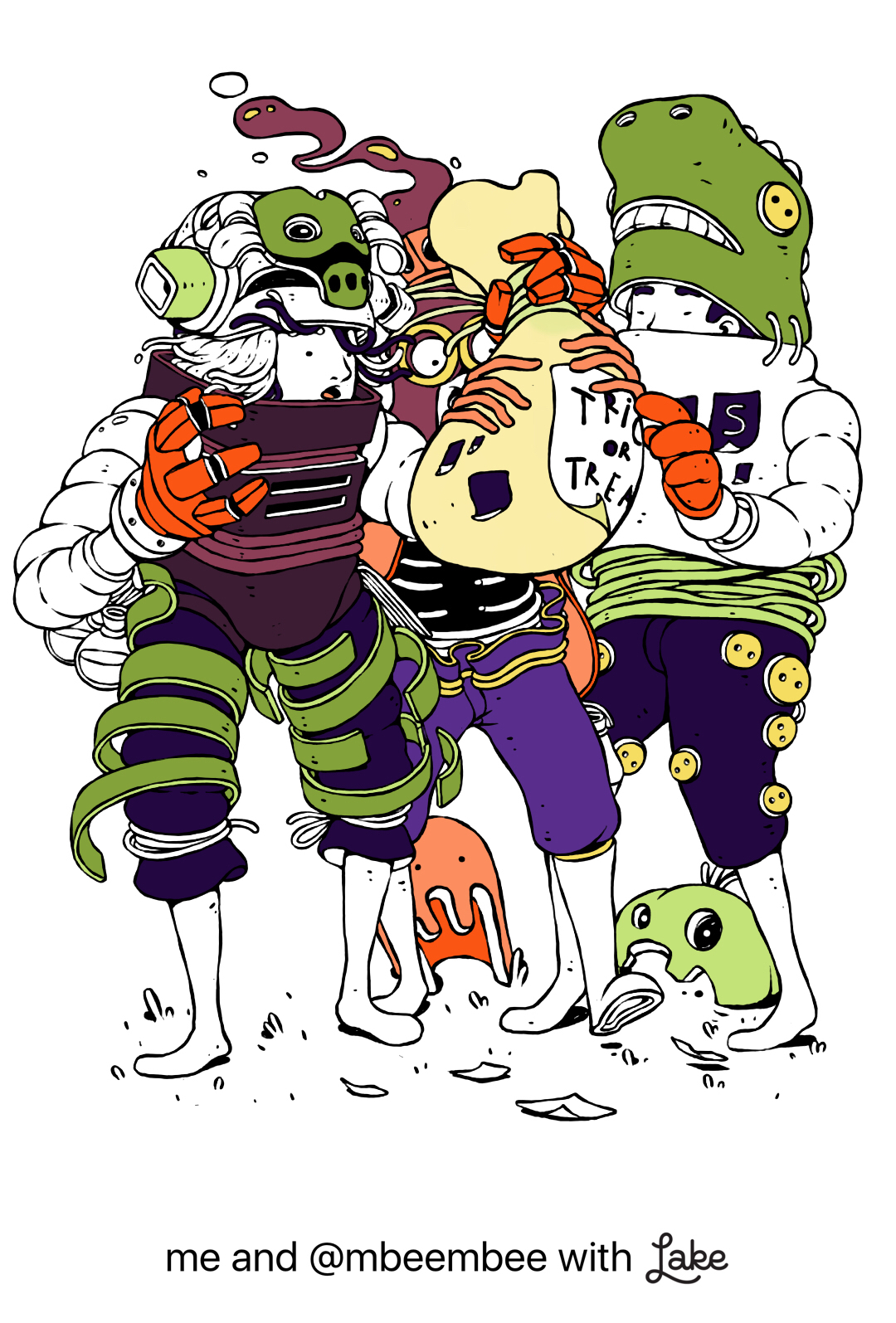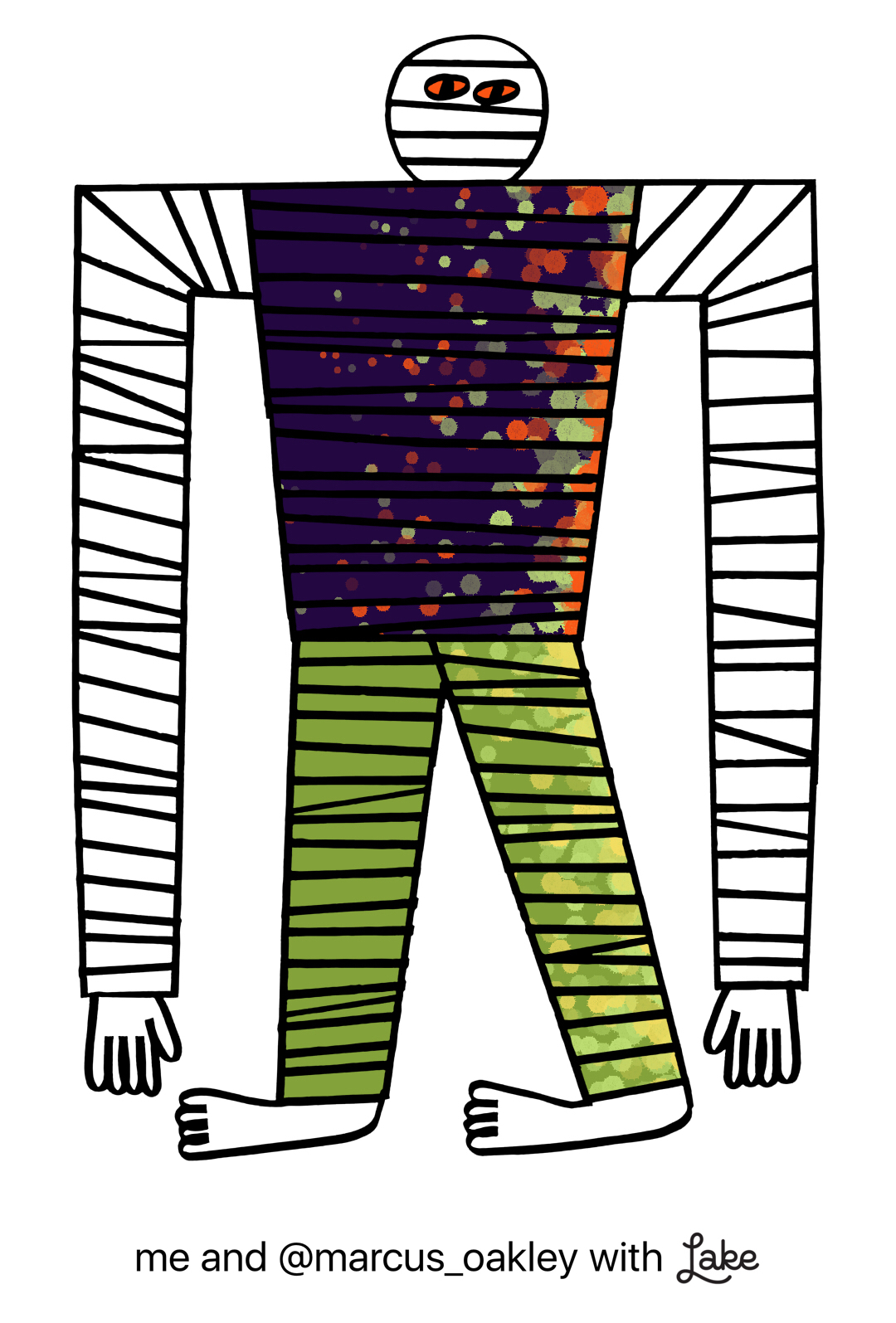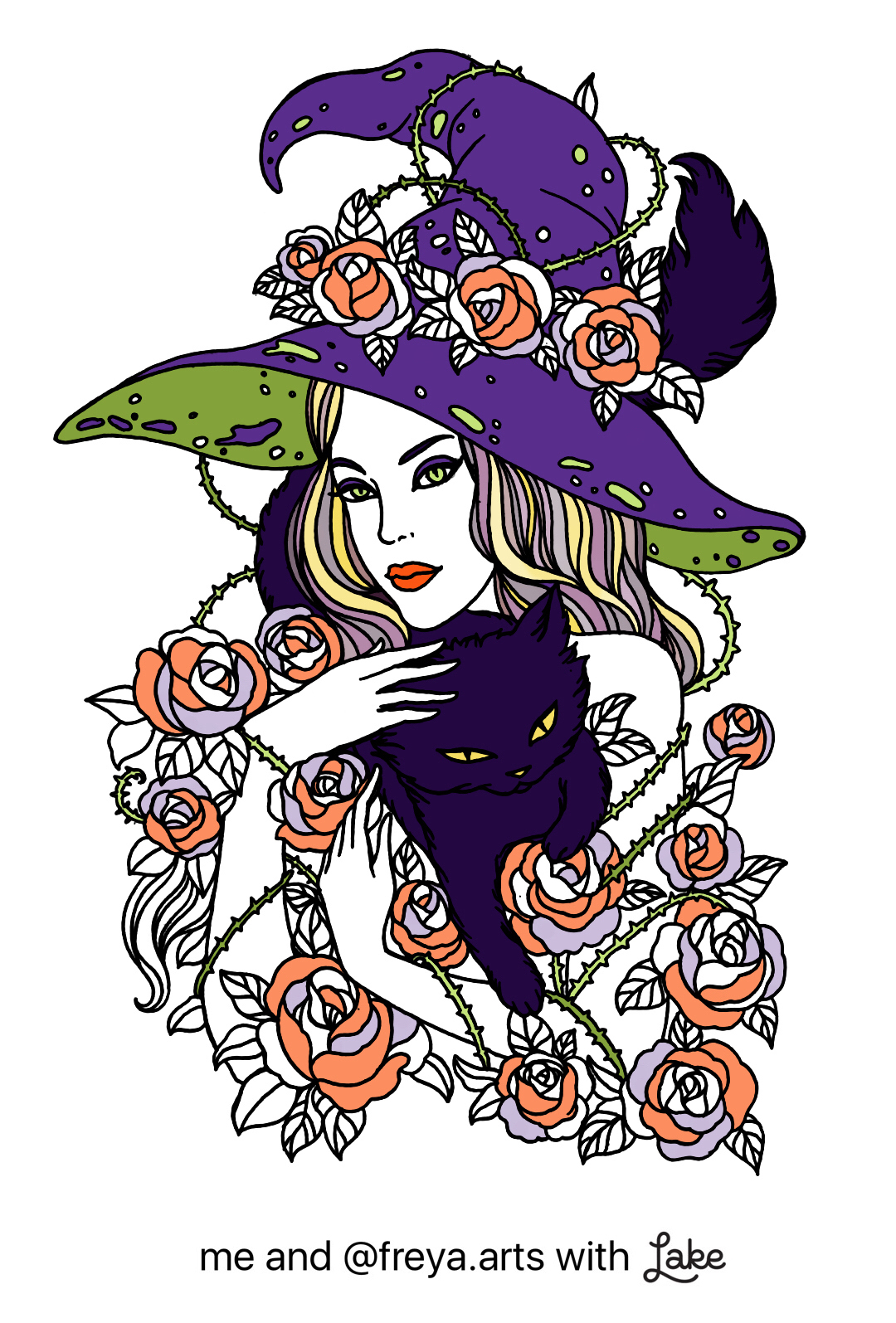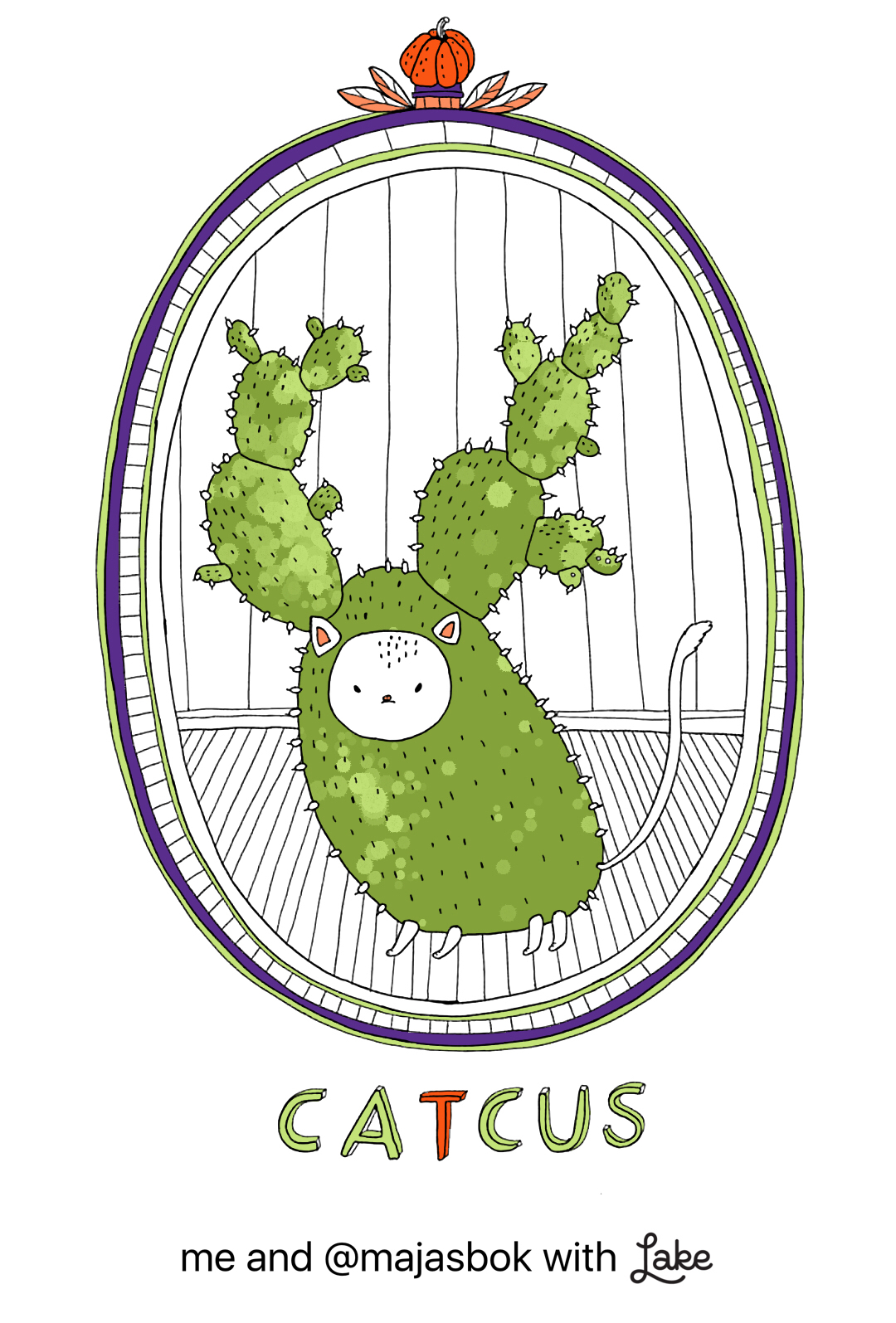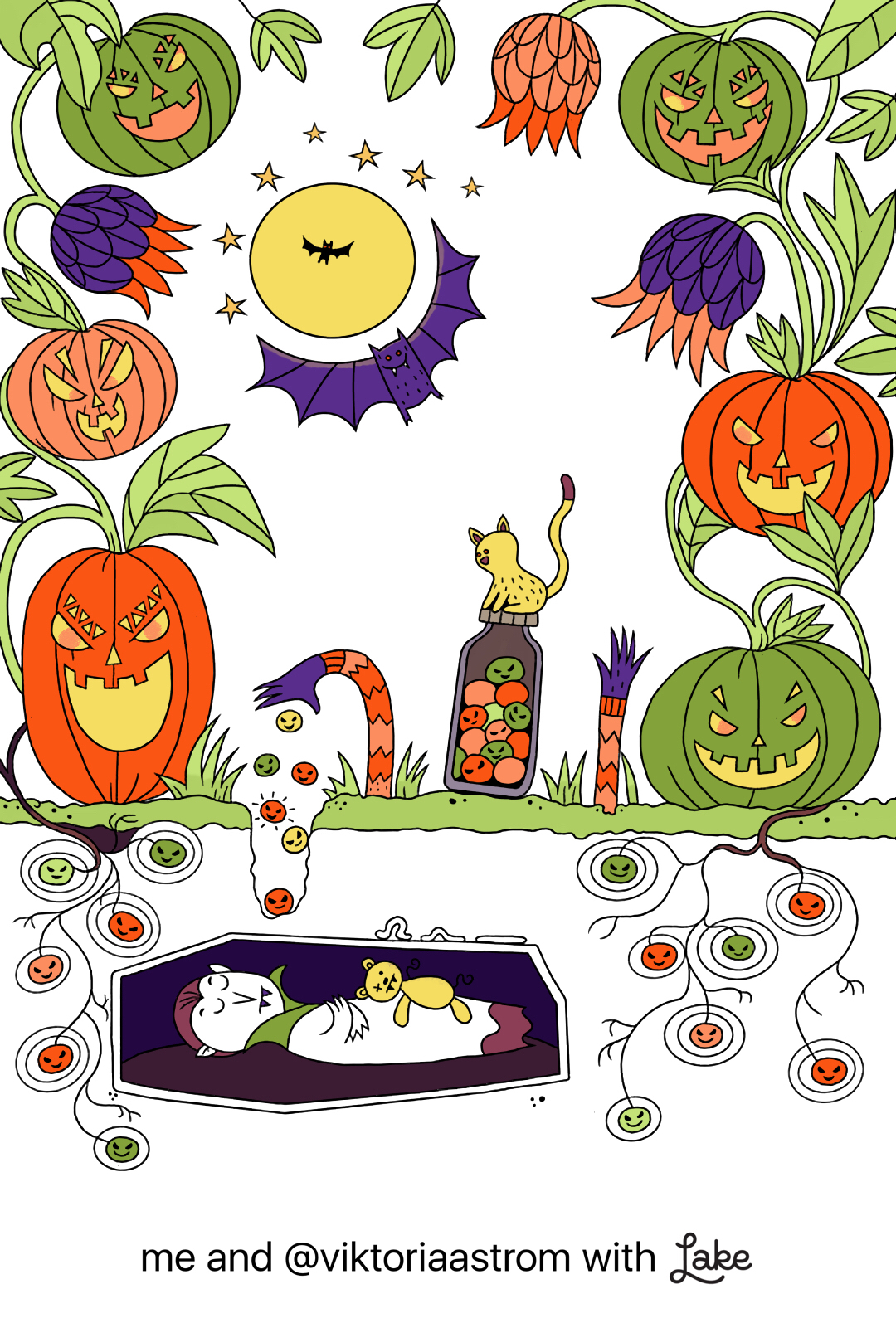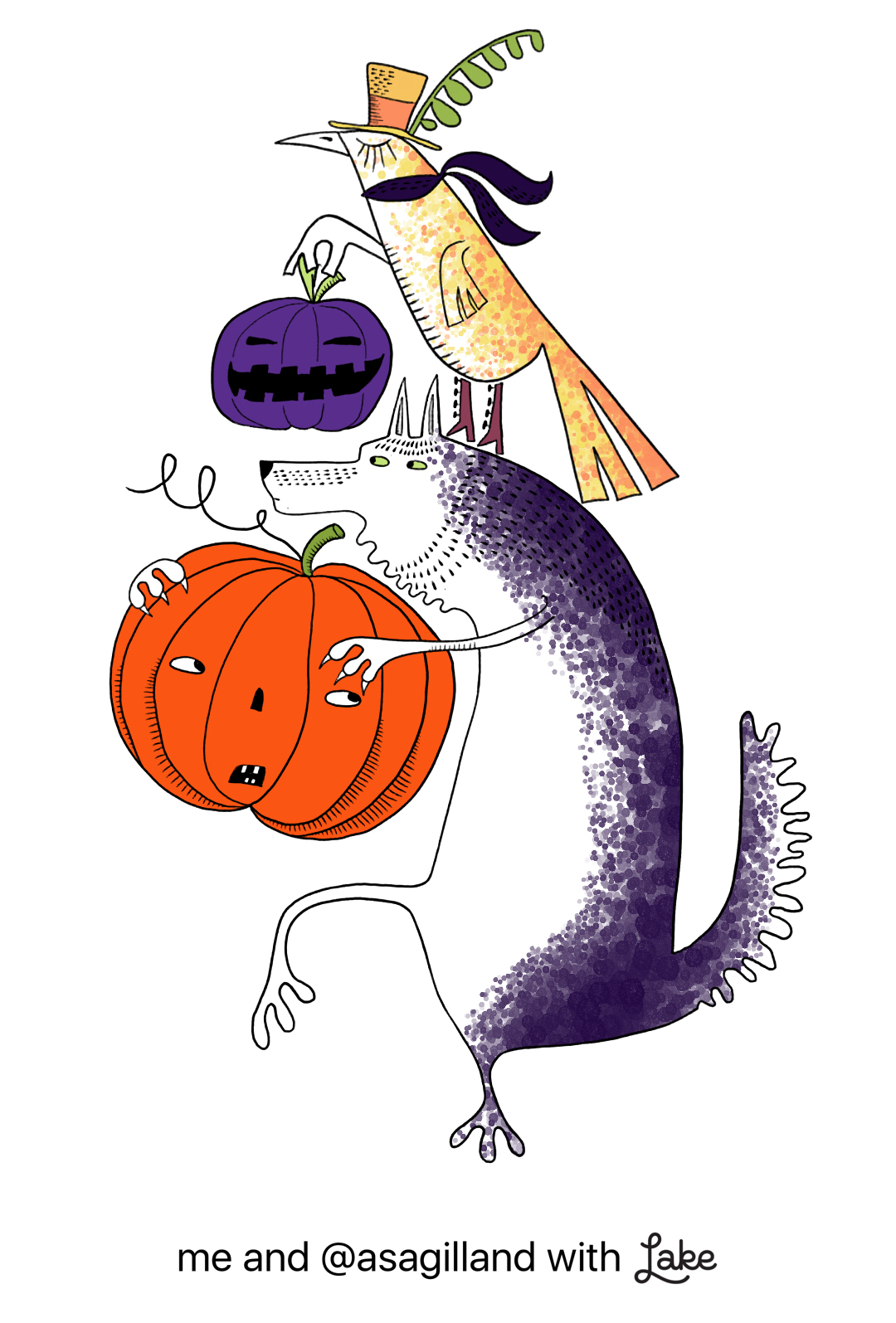 Did the stories bring you closer to the Halloween spirit? Why wait any longer, color the drawings and create your own story.
Witching you a very haunted Halloween! 👻🎃
P.S.: Oh, and one more scary thing… our next artist Linda Jäderberg will take you further down the eerie journey with her amazingly spooky and quirky drawings on October 19.