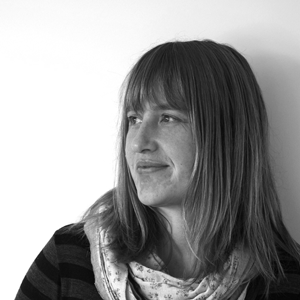 Katie Wilson
"I love the possibilities of patterns and shapes found on beetles, butterflies, bugs and botanicals"
Katie is an illustrator from New Zealand, whose art envelops both adults and children. Inspired by nature, her illustration style has a whimsical, gentle, and handmade feel. In Lake, you will investigate Katie's beetles, butterflies, and bugs in a botanical scenery. She used to work with old photographs in a museum, and was fascinated by the detailing of the old glass plate negatives. You will find her at craft markets, cuddling with her cat, dog, and a pony, or spending time in the garden, where heirloom pumpkins, calendula, and some pickling cucumbers grow. ❤
What does New Zealand offer you, as an illustrator?
New Zealand is an amazing place to live, it has so much space, amazing scenery and wildlife, as well as a thriving art and design culture. I feel lucky to live here, even though it is far, far away from most of the world!
You have worked with clients such as Hallmark, Papyrus, Rotovision, Quartet, and Woodmansterne. Do clients find you or do you invest time and energy in finding them?
It's both. Lots of clients have found me online through social media like Instagram and Pinterest. I'm always keeping my eye out for cool companies I would like to work with one day. I have just recently signed with the Bright Agency, and they've found me some lovely new clients.
Nature is present in your illustrations a lot. You create gentle and delightful pieces with a handmade feel. How did you find your illustration style and the theme you love to work with most?
I have a hard time seeing my own style sometimes, and I think it's still evolving. I grew up in the countryside, and spent a lot of time watching nature, and this has always been something in my work. I like the mistakes and imperfections from watercolours and mixed media, and this lends to the handmade feel.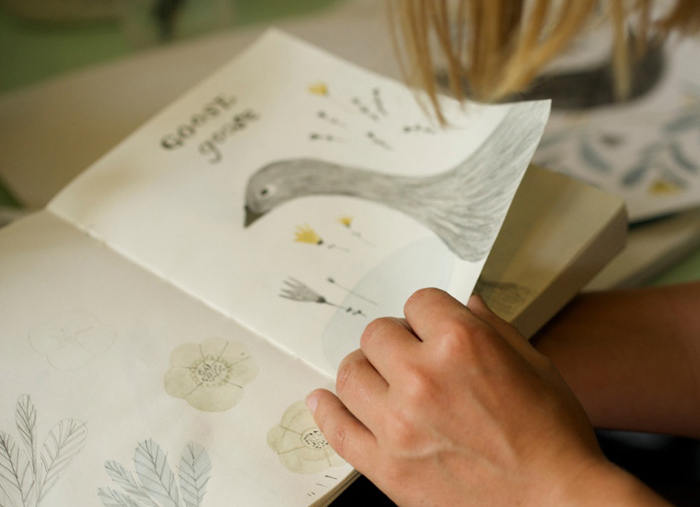 "Lots of clients have found me online through social media like Instagram and Pinterest. I'm always keeping my eye out for cool companies I would like to work with one day."
Your work appeared in magazines, greeting cards, and books. What goes into creating illustrations for clients who commission such work?
If I'm working from a brief, I'll provide sketches for the client and then I paint the final art. There's often a lot of back and forth with the client till we are happy with the final design.
How does your day of an illustrator freelancer look like?
I try to get up as early as possible, as that is when I work the best. Usually around 5 or 6 am. Then I check my emails to plan my day, and then usually spend a few hours painting before taking a break and sitting in the garden. Then it's back to work until everything is done for the day.
Do you ever take time to advance your craft or your joy of illustrating?
I'm always trying to get better with my work, and every new job brings something new to learn. At the moment I'm doing more drawings of life so I can get more comfortable painting people. I also keep a sketchbook for experiments and illustrating for fun.
Your illustrations cover both adults and children, did this come natural to you?
I think my style works for both and it is context and subject matter that decides who the audience is.
You are represented by the Bright Agency. Why should artists choose a representative agency to work with and what do they need to take into consideration when choosing one?
I've only been with Bright for a few months, but I really love having people on my side who can help with contracts and invoicing and marketing, giving me more time to paint. You don't have to have an agency. I spent a few years representing myself. It depends on the individual and the way they want to go.
How does it feel to illustrate commissioned pet and house portraits?
I love doing house and pet portraits. The people who want house portraits usually have beautiful houses that I would love to live in, so they are fun to paint. With the pet portraits, it is always fun reading the owner's description of their animal or pet and again, it's fun to illustrate these characters.

I find it very interesting that you previously worked with old photographs in a museum. Could you give us a glimpse of how that looked like?
It was an awesome and inspiring experience to work in a museum. I spent lots of time searching through boxes of old photographs, scanning them, and adding them to the museum's database. The old glass plate negatives were especially amazing for the amount of detail captured in such an early form of photography. After scanning the images, you can zoom right in and spend hours looking at the tiny day to day details that weren't the main subject of the image.
Your cat's name is Orange. He looks cute, fluffy, and, well, orange. Does he ever disrupt your work for cuddle time?
He often disrupts my work to demand food! I also have another cat, a dog, and a pony. They all love their food. And cuddles.
"I love doing craft markets, and I totally recommend them to other artists."
Which crops would we find in your vegetable garden?
It's spring here, so we are trying to spend lots of time in the garden. Today we sowed some heirloom pumpkins, calendula, and some pickling cucumbers for my partner who needs a supply of sour pickles. We have a few fruit trees and berry bushes, too. I love spending time in the garden. It is so relaxing and we get heaps of yummy food out of it too.
You work mostly with watercolor and gouache. Are there other materials you would like to play with?
I've recently rediscovered my love of coloured pencils and despite my love of traditional media, I've also been painting digitally more and more.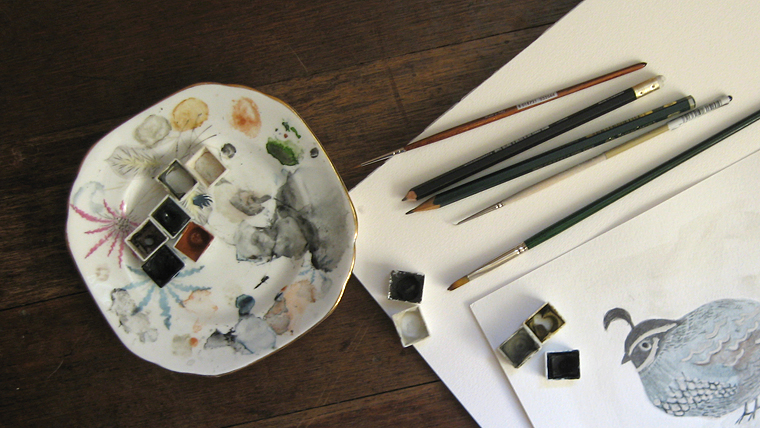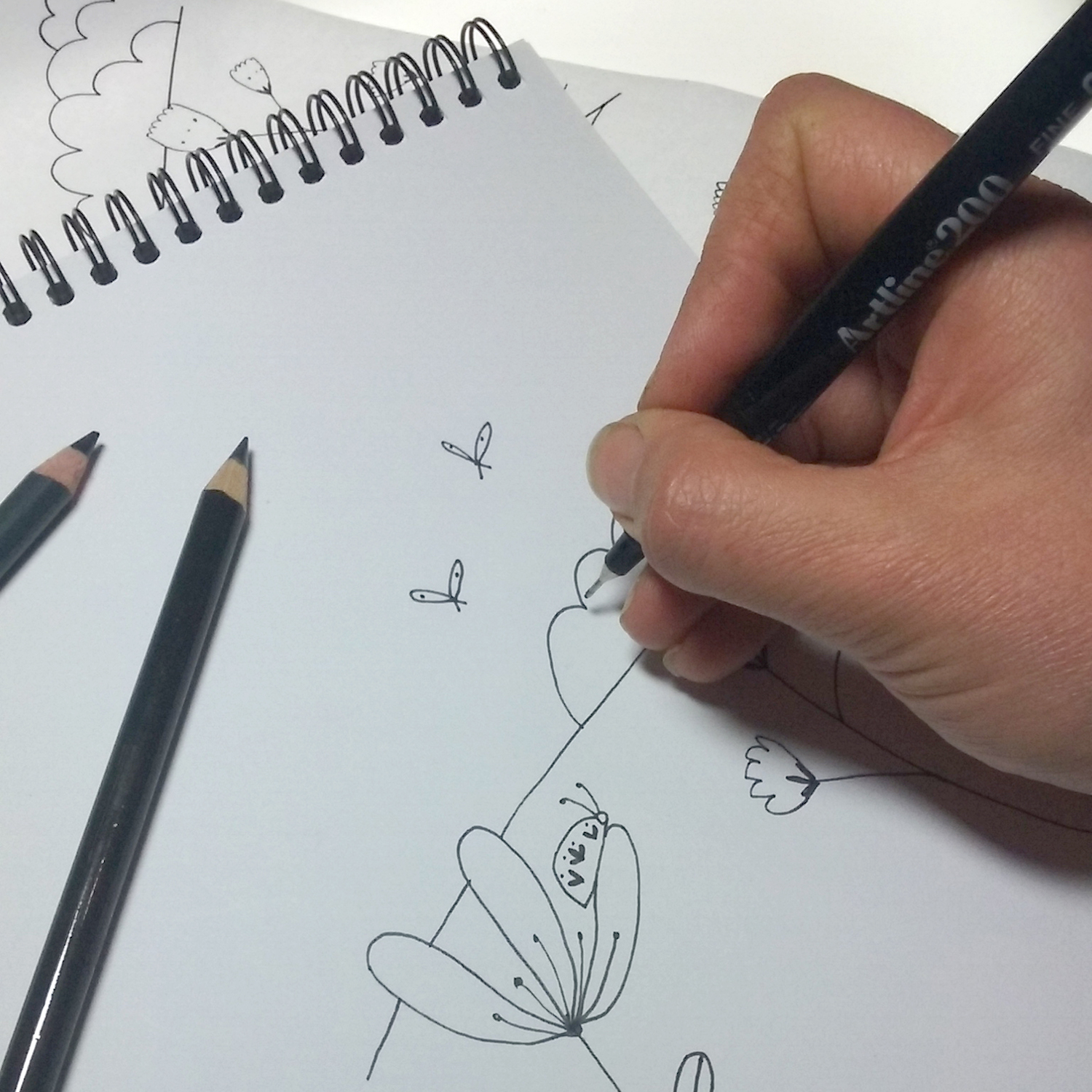 Looking at your Etsy shop, mostly prints and some illustrated pieces are on display. Why did you decide to work more with prints than with any other product?
I used to make screen-printed fabrics and bags and badges, but I didn't have a good workspace to make them for a while. I like being able to produce my art prints to order, keeping stock and overhead levels low.
You participated in a lot of local craft markets. Is this something you would recommend to other artists?
I love doing craft markets, and I totally recommend them to other artists. It is great seeing people's reactions to your work and meeting like-minded people.
How have Instagram and other social media affected your business?
I have both Instagram and Pinterest and quite a few clients have found me through these channels. I particularly love Instagram, as the illustrator community there is supportive and friendly.
Your Lake art pack has a insects and botanicals theme. We can spot moths, flowers, snails, butterflies, and more. What was your thought process behind it?
I tried to think of things that I'd like to colour in, and I love the possibilities of patterns and shapes found on beetles, butterflies, bugs and botanicals.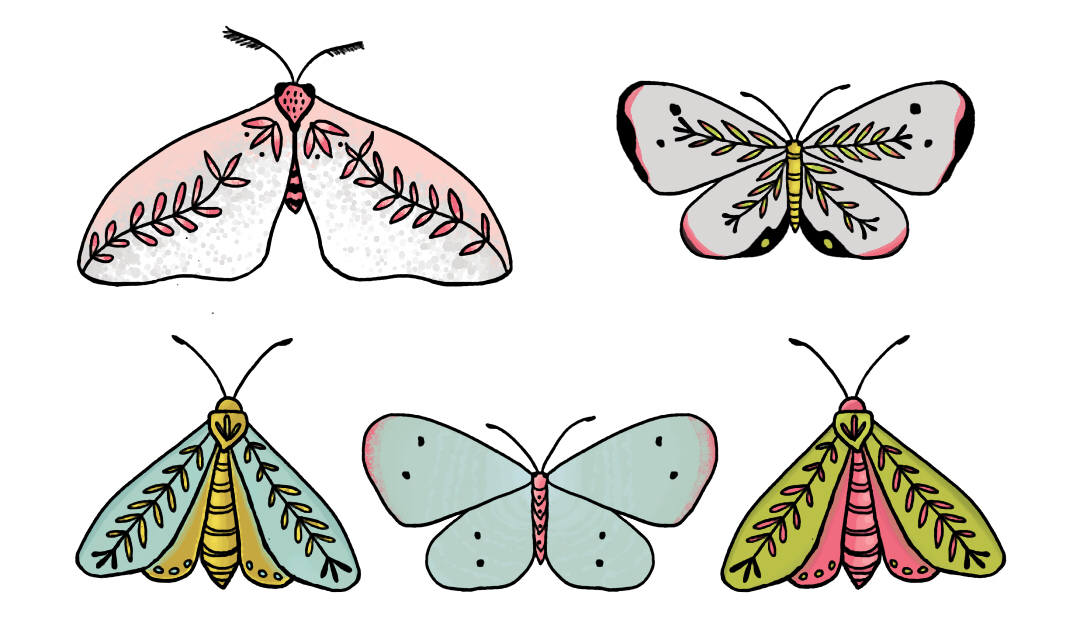 We are very happy you became a part of Lake. What made you go with us?
I love the idea of a colouring app and I admire many of the other artists you have working with you.
Who is Lake for?
I guess for people who love the meditational aspect of colouring, who love illustration, and are creative themselves.
Any final thoughts for those who are also starting to make their way as artists?
Draw lots and lots, and share your work.
Katie's art pack is now available in Lake.
Intrigued to know more about Katie? We got you covered.