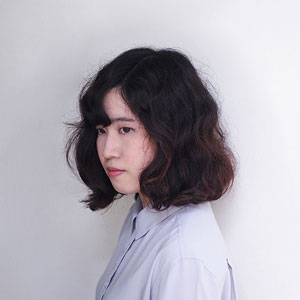 Ploypisut
"During my childhood, I was surrounded by Chinese and Thai decorations"
Ploypisut is a freelance illustrator and surface designer from Thailand, inspired by Chinese temple wall paintings and Thai textiles. Her watercolor style blends perfectly into patterns and illustrations that depict the beautiful flora and fauna. By integrating Thai and Chinese cultures into her art, Ploypisut pays homage to her heritage. She remembers her grandpa using a Chinese ceramic tea set and her grandma wearing a textile cloth with a Thai motif. Get to know Ploypisut more with the interview below. ❤
In what way does Thailand influence you and your design aesthetic? Do you feel Thailand had a key role in your approach to making illustrations?
Yes. Thailand is a wonderful country to live in. I was born and raised in a Thai-Chinese family. I am originally from a small town in the countryside of Thailand. I am influenced by the integration into two cultures. That has inspired me in some way and I would like to include it into my illustrations.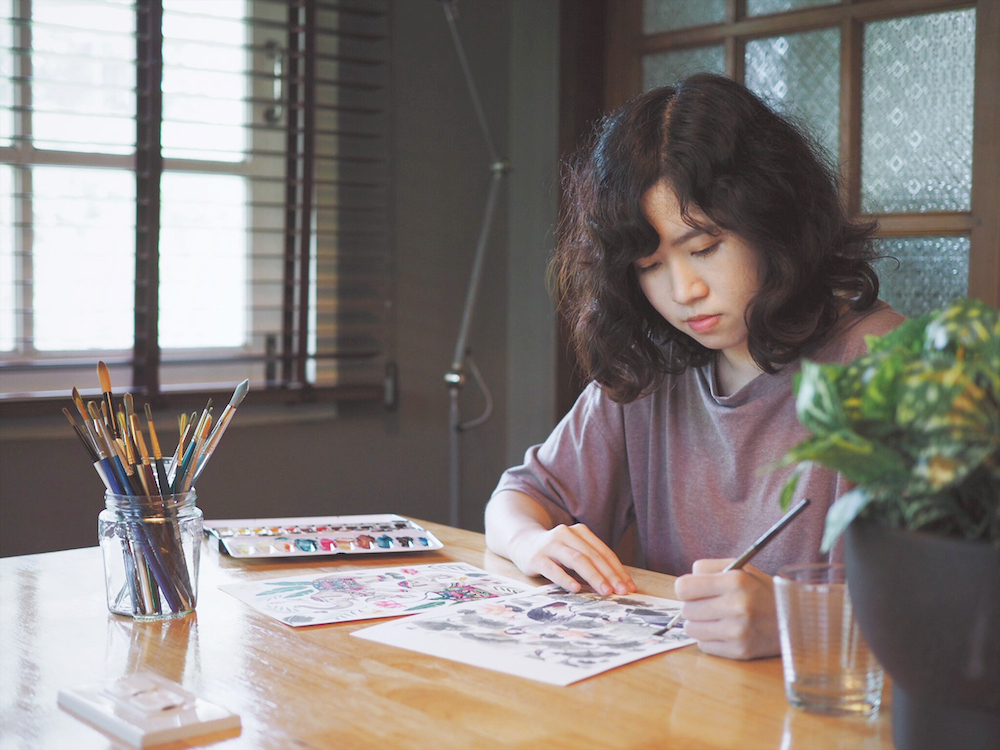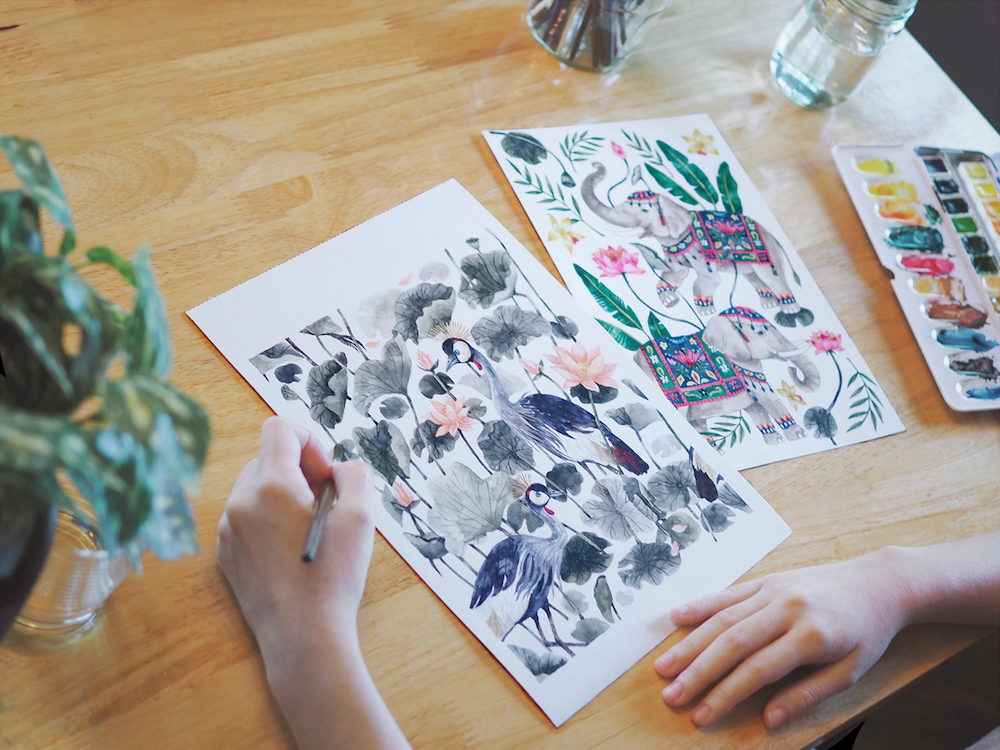 Which unexpected sightseeing spots would you recommend to visit in Thailand?
If you come from a hardcore winter country, you would probably like to enjoy sunshine and beautiful beaches in the southern Thailand. You can visit Koh Lipe, Satun and Koh Lanta, Krabi.
What are some of your earliest creative memories and what lead you into illustration?
I began drawing when I was very young. During my childhood, I was surrounded by Chinese and Thai decorations. My grandpa used a Chinese ceramic bowl and teapot, and my grandma wore a Thai motif textile cloth. I thought I absorbed a lot from my childhood environment. My parents always encouraged me to continue my creative path.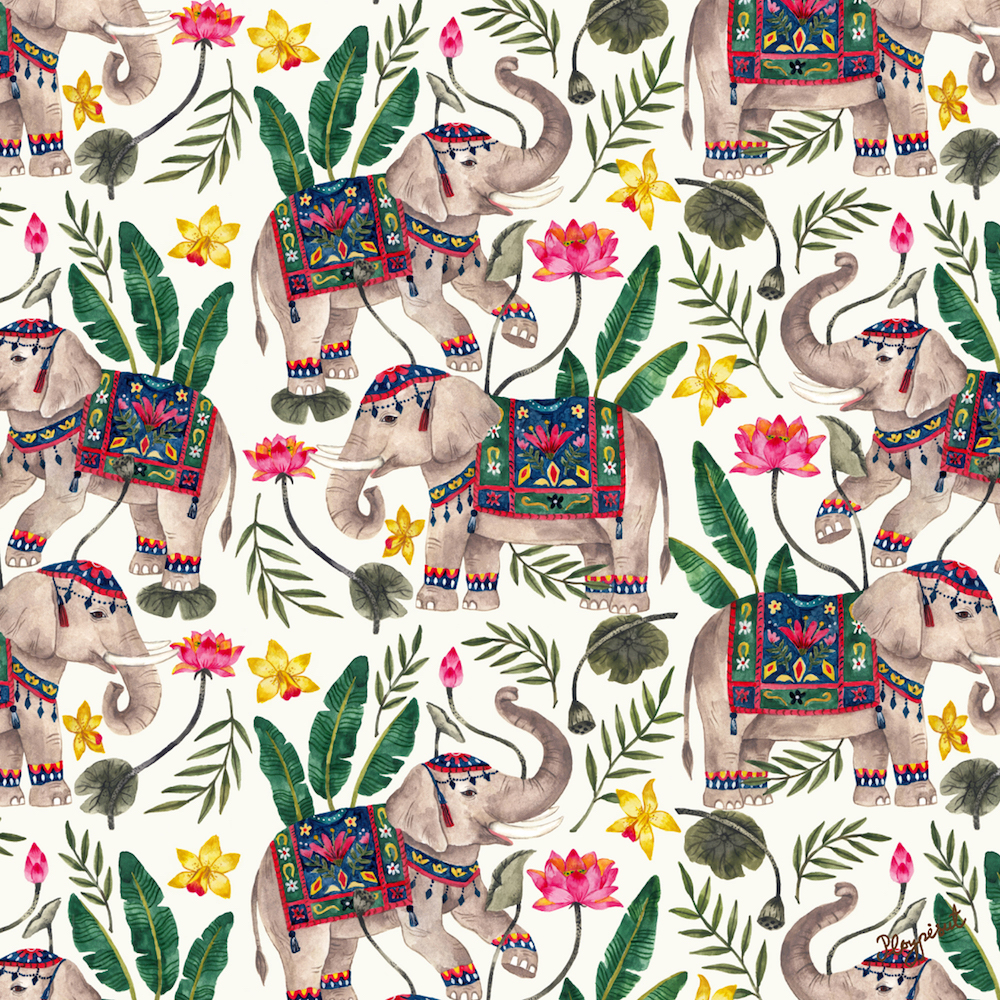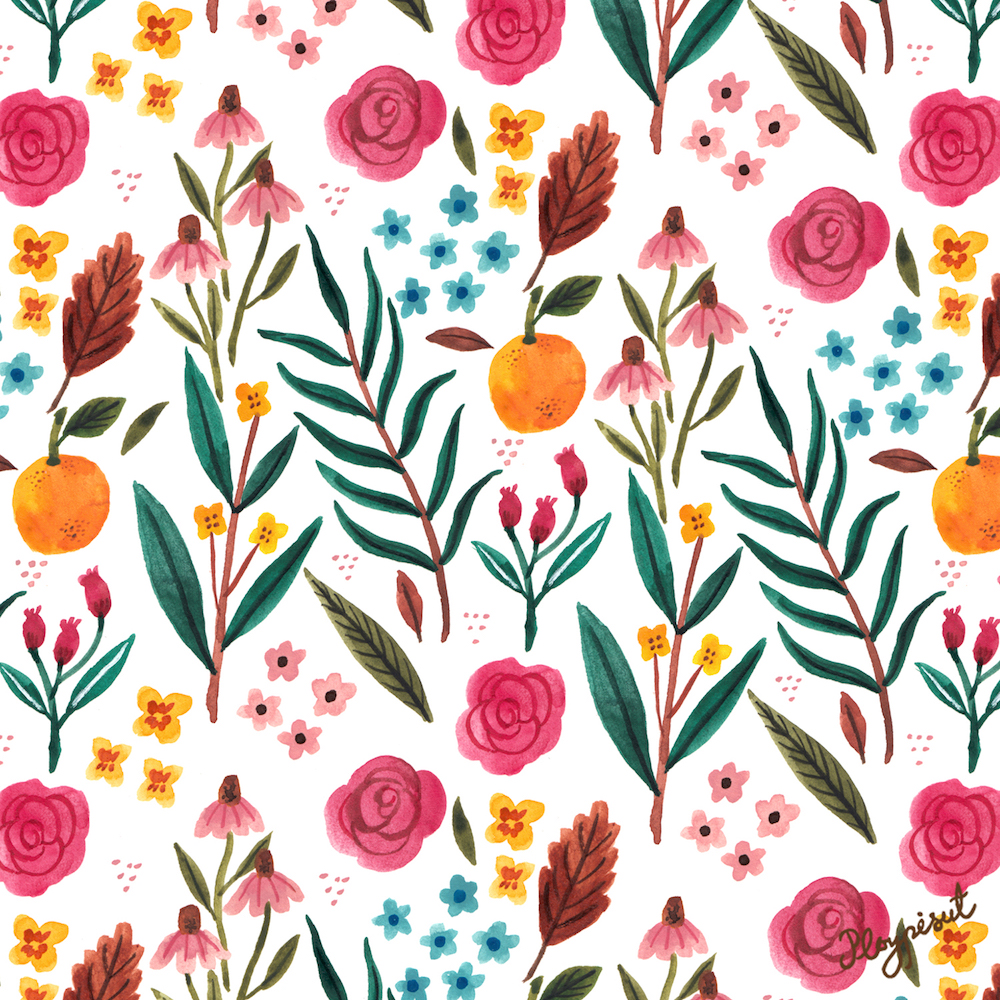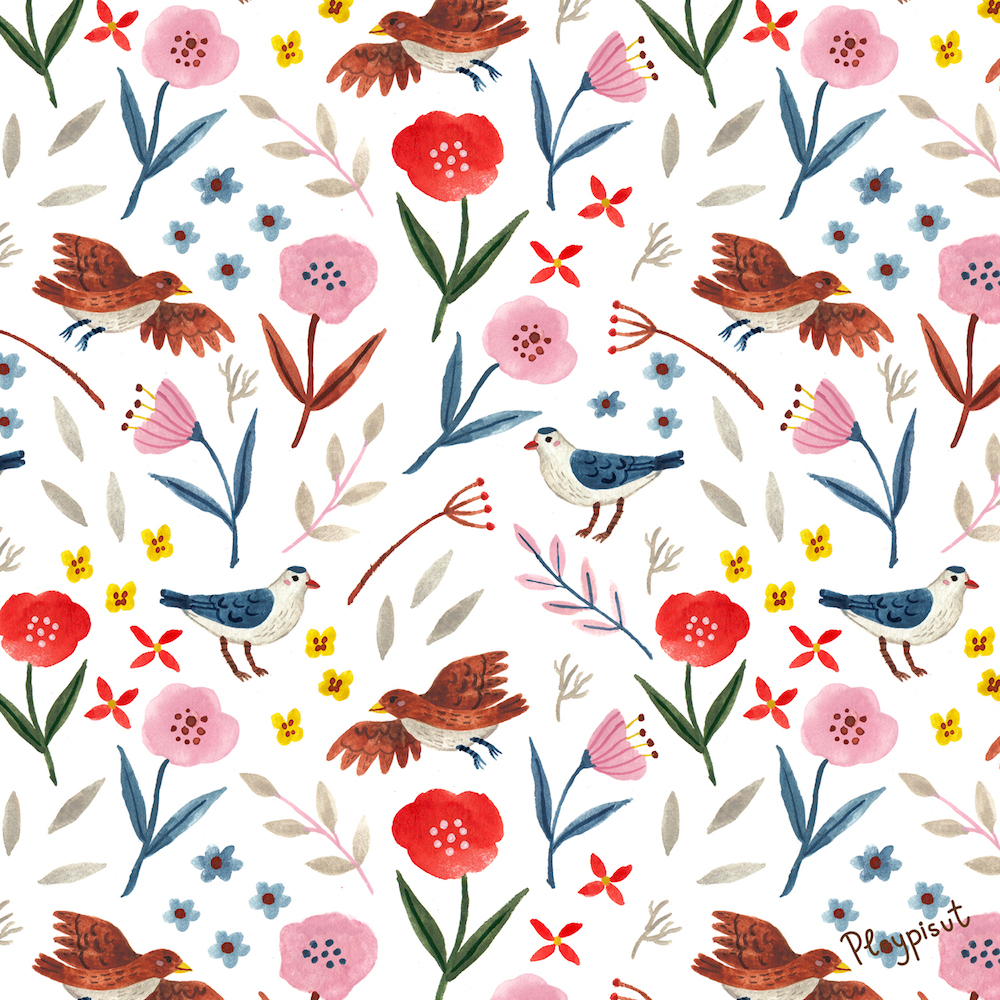 Before becoming a freelance illustrator and surface designer, you studied in San Francisco. What did you learn and experience while living and studying in San Francisco?
After graduating in BFA Communication Design, I thought about studying abroad in San Francisco. It was quite a challenging experience living alone in the US for a year. It was fun and I have learned to deal with anything by myself. At that time I had no clue about what I wanted to be. So, I took a short course at the Academy of Art University. And I figured out I wanted to be an illustrator. However, for some reason I didn't start my journey right away. I came back to Thailand and I worked in graphic design. It was not what I enjoy doing it at all. So, I decided to quit my job and become a freelance illustrator and surface designer.
"It was quite a challenging experience living alone in the US for a year. It was fun and I have learned to deal with anything by myself."
Your connection with flowers and animals is apparent from your work. There is also a fusion of Thai and Chinese folk art emerging in your designs.
I grew up in a Thai-Chinese family. I am into traditional Chinese painting. I am inspired a lot by wall paintings in Chinese temples and Thai textiles. I love the complexity of natural shapes and animals in folk tales. I am so thrilled to see illustrations and patterns come to life. I am looking forward to licensing my work to a variety of products.
Can you tell us more about your recent projects and what have you been up to recently?
I can't tell you much about it. I have recently began working with a manufacturer to launch my work next year. So please stay tuned!
You do not shy away from logo design and packaging illustration. This seems more of a graphic design route. Have you ever thought about pursuing graphic design?
Actually, I have worked in a digital agency and in publishing as a graphic designer before becoming an illustrator and surface designer. That's why I am familiar with creating logo design and packaging illustration. I enjoyed combining hand lettering with watercolor. So, I'd prefer the usual traditional way rather than digital.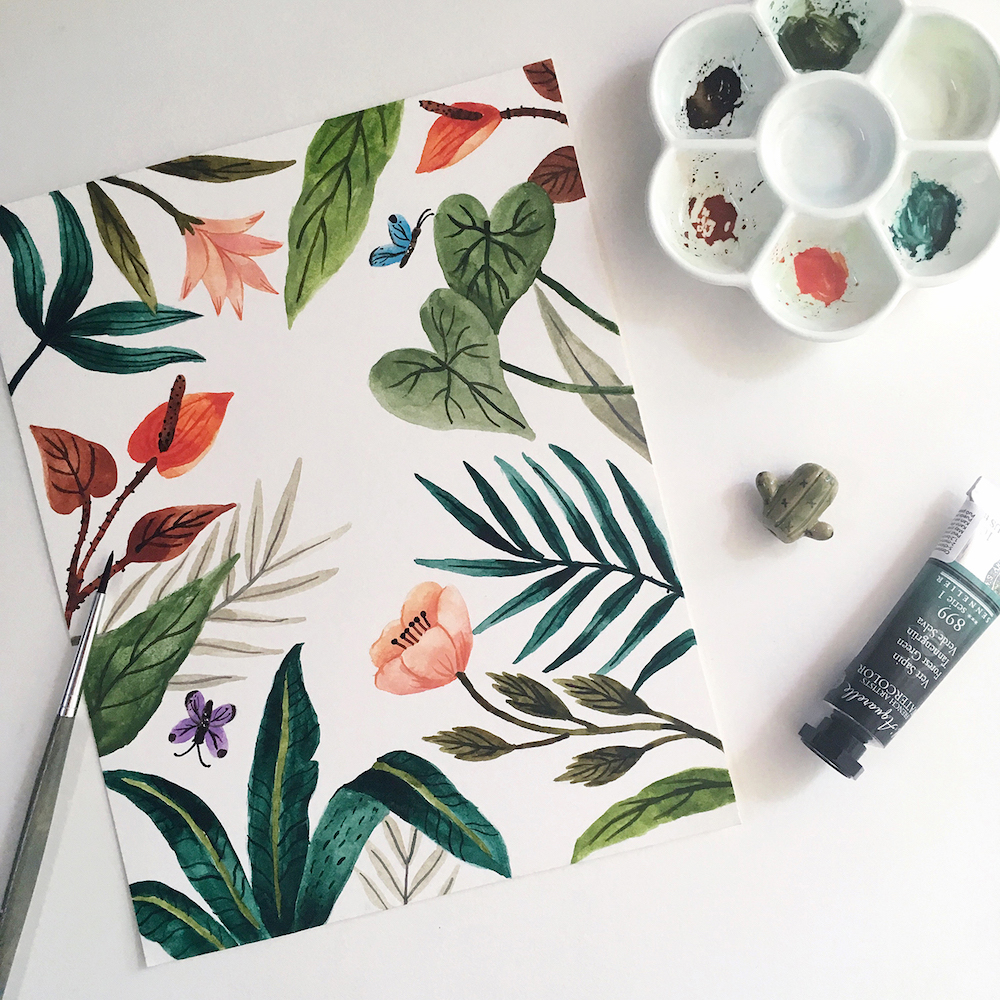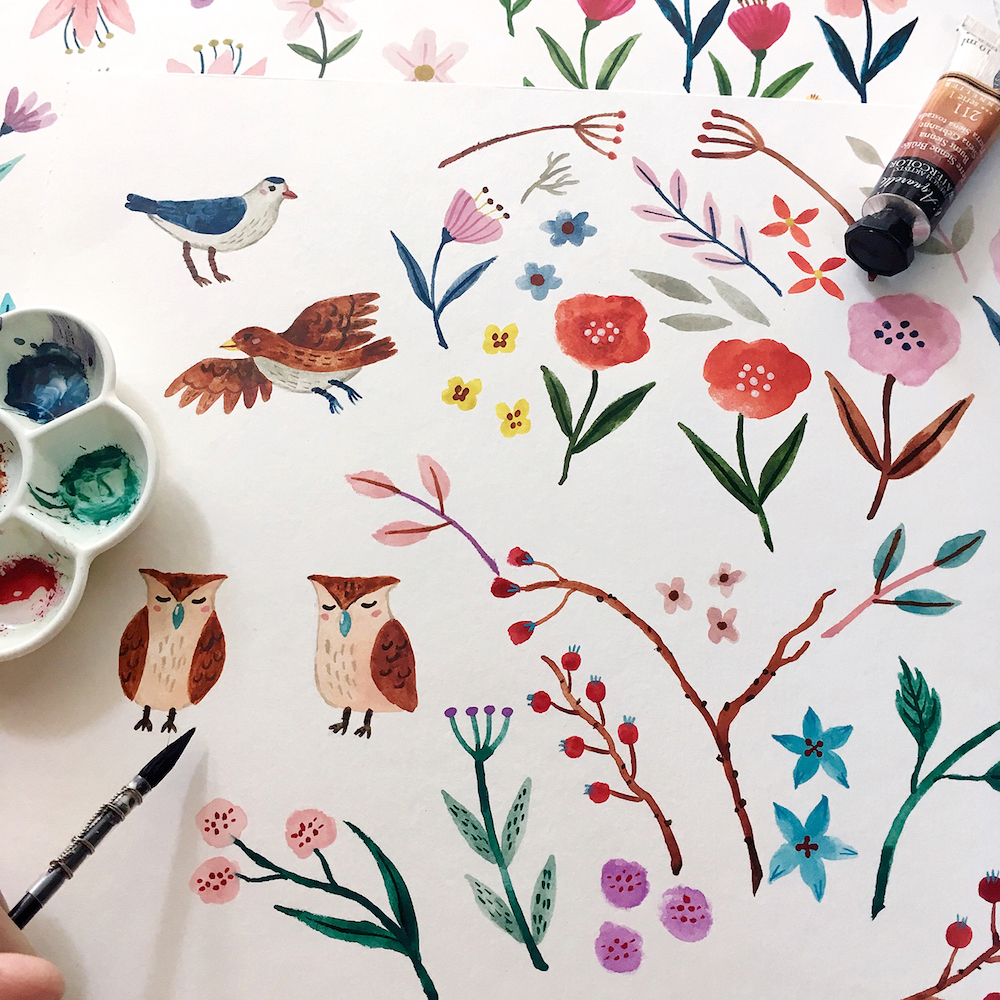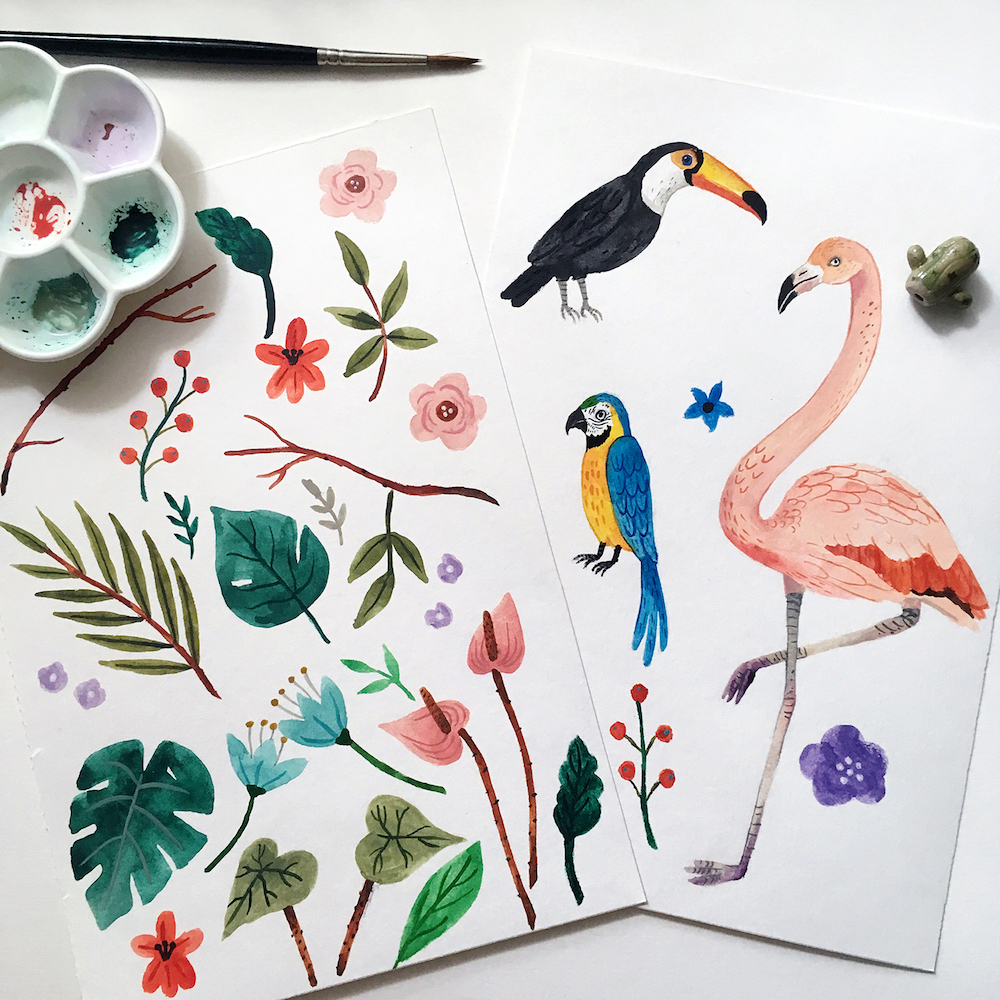 Watercolor style suits you to the T. Your illustrations are light, colorful, but you are also not afraid of darker shades. Do you pass these skills on to other budding artists?
I am not good at teaching. However, I thought about opening a YouTube channel to share my knowledge or maybe do a time-lapse video on my Instagram.
What do you feel was one of your biggest struggles in pursue of art?
My biggest struggle is finding the right clients that appreciate my work and are willing to pay the appropriate rate. Since starting, I have worked with a few small businesses who were starting up and took advantage of my work. I realized that I need to educate myself about this to make it work in this career.
"I love the complexity of natural shapes and animals in folk tales. I am so thrilled to see illustrations and patterns come to life."
Your fans can commission a custom watercolor pet portrait. What feelings do you put behind creating a specific piece?
I thought it was a good idea to do a custom pet portrait beside the commercial work. I found it relaxing to paint a lovely pet for a commission. I was so thrilled to see people posting photos of their pet portraits commissioned from me.
Your illustrations would look great in a book. Who is your favorite book illustrator and is there book illustrating in the future for you?
She is a Romania-based illustrator called Aitch. I really love her style and her work inspired by Naive Art and Romanian folk art. I would love to illustrate a book one day. Hopefully, I can get an opportunity to do it in the near future.
How have Instagram and other social media affected your business?
Social media is a huge part of my career as a freelance illustrator and designer. Clients have found me through social media, especially Instagram. I use them to share my work and connect with other people. I can't imagine living without it.
We are very happy you became a part of Lake. What made you go with us?
I am so honored to be a part of Lake. I love the idea of a coloring pack on an app. I also admire many artists featured in the Lake app.
Who is Lake for?
For everyone who loves to explore their creativity through coloring and who like my work and other artists.
Any final thoughts for those who are also starting to make their way as artists?
Keep drawing and don't forget to put your work out there. Be persistent, patient and don't give up. Good luck!
Ploypisut's art pack is now available in Lake.
Intrigued to know more about Ploypisut? We got you covered.