Lake among App Store's Best of 2017 apps 💫✨
What a year we're having! Today, Apple announced their selection of the best apps and games for 2017, and we're on the list. As they put it, the selection celebrates "the amazing experiences that developers have created for Apple platforms." We're quite sure of one thing - editors on the App Store have a bit of a soft spot for Lake. ❤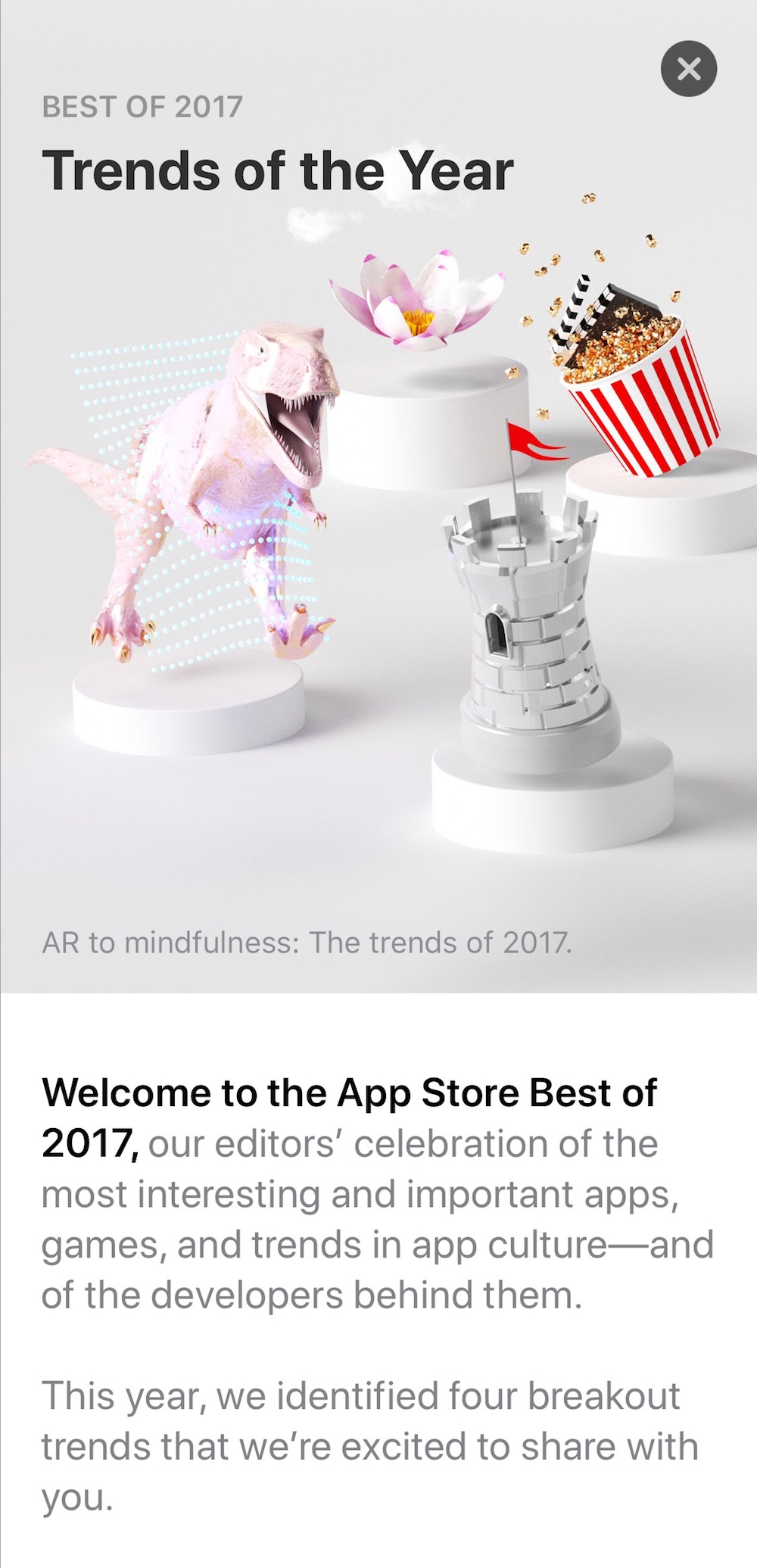 If you are reading this on your iPhone or iPad, find the whole story here.
Next to meditation app giants
It feels great to be appreciated and, most importantly, to be acknowledged as one of the most outstanding apps to help reduce stress and improve the quality of life. Being mentioned alongside Calm, the app of the year (well deserved, guys!), and the fantastic Headspace is a tremendous honor for us.

And it's not just people at Apple who feel so; it's also you! Which is the ultimate reward!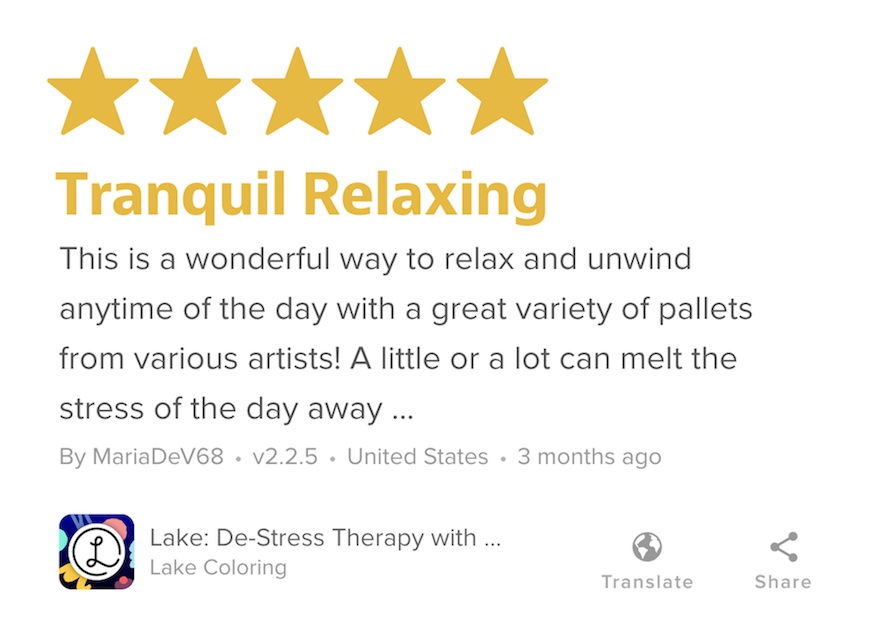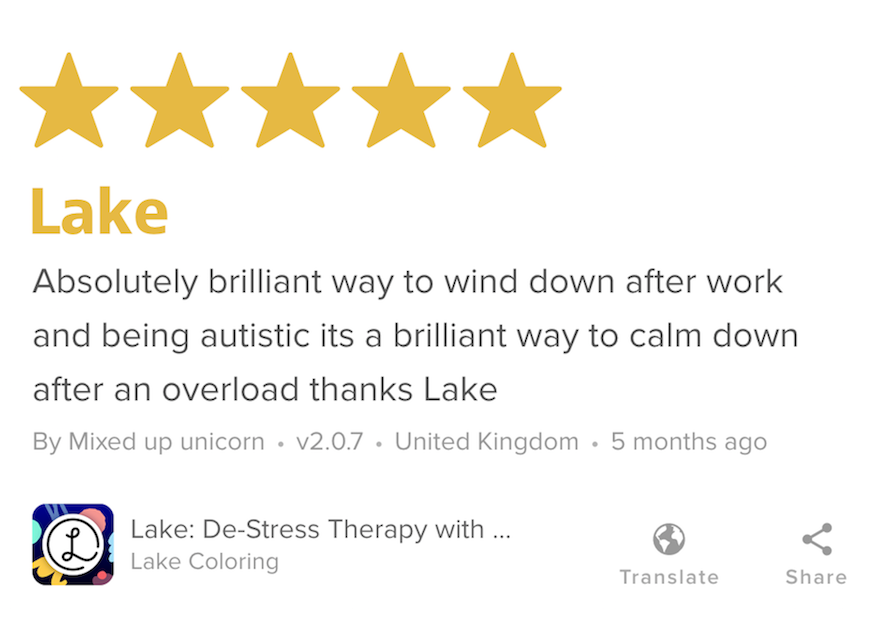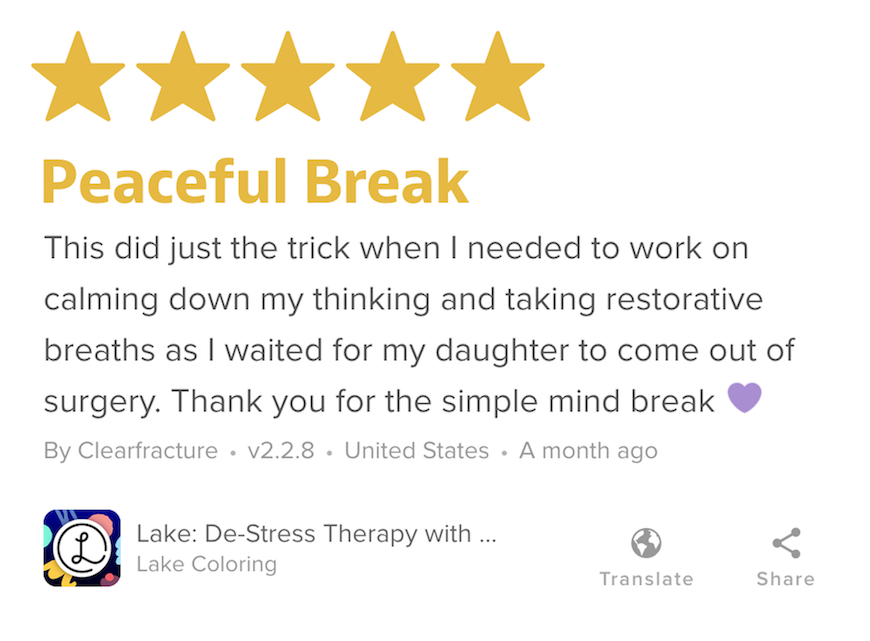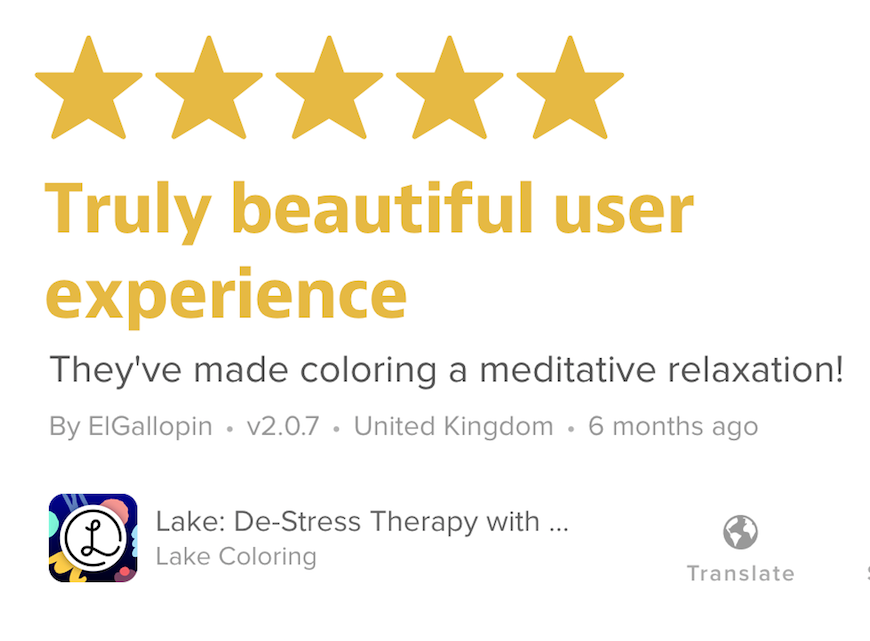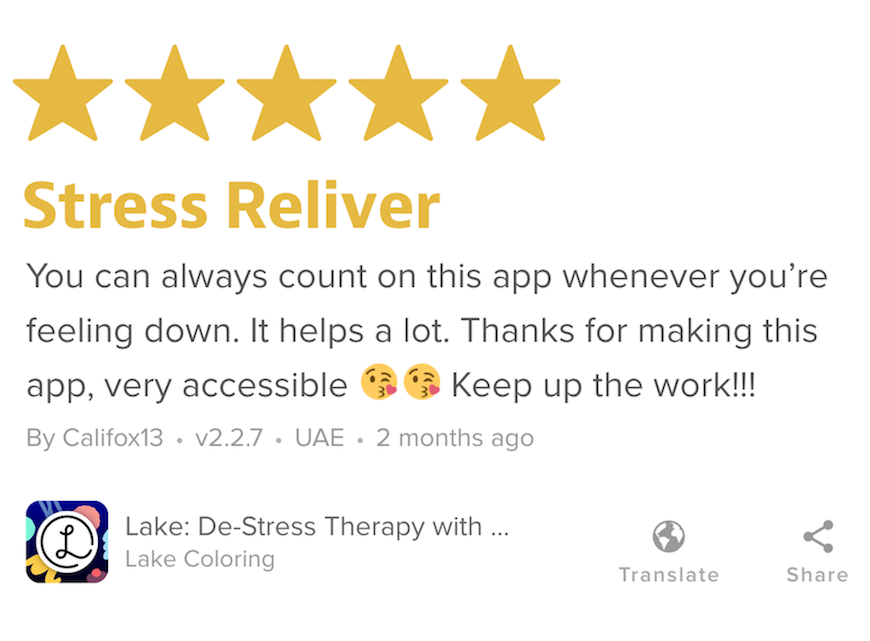 All of this shows we are moving in the right direction and that the seeds we have planted are now springing up!
You, the artists, us
Besides Lake adding some zen to your day, you are also putting some zen into artists' days. They can, thanks to every subscriber, spend more time being artistic and making the world a nicer place. So THANK YOU to everyone who is part of Lake's noble cause. You have our word: we will continue to make Lake the app you love coming back to.