Collab
| 25. Jan, 2018 - 3 min read
It's time to bring your coloring 🎨 creations to life 👕👗🎁🧣👛 with Spoonflower! ✨
The much-awaited collaboration with Spoonflower is now live. The sixteen winning illustrations of the Spoonflower Coloring Book Design Challenge made their way into the Spoonflower coloring pack. If you are a DIY enthusiast, this is definitely something you don't want to miss!
You may remember we were calling out to all creative souls to take part in Spoonflower's Coloring Book Design Challenge last October? Well, the response we got was marvelous! We were thrilled to see some 360 artists joining in with their artwork. ❤ It was the Spoonflower community who got to decide which 25 artists will get a chance to be featured in Lake. Once they did their work, it was on us to do an even harder one. We had to pick the final 16 who would land in this special coloring pack. It was not an easy task, but somehow we managed to agree on artists whose coloring pages are now available for you to color.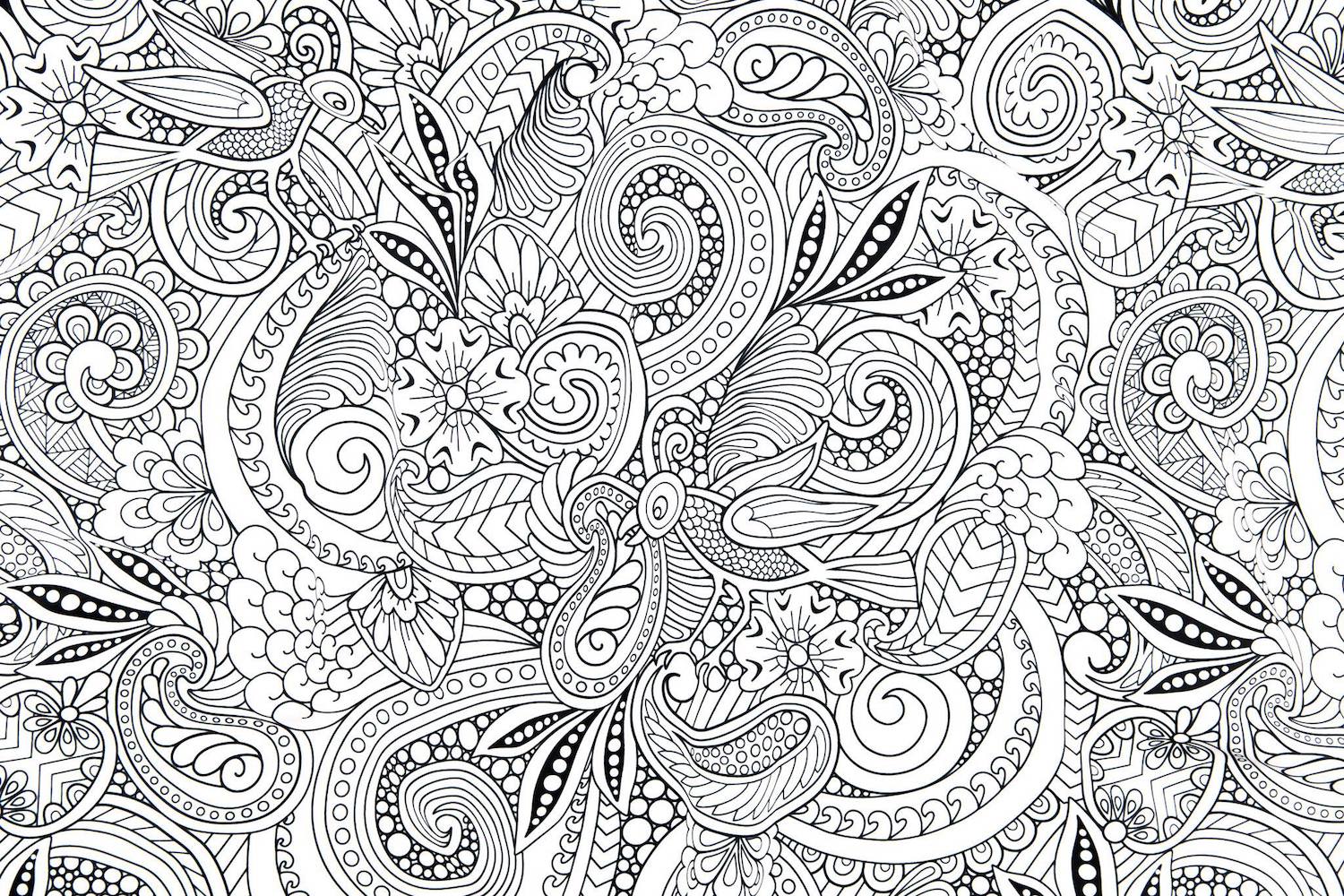 The Spoonflower coloring pack is positioned in the upper navigation bar. It's free for all users. Coloring pages in this special pack include a wide range of design styles and content such as florals, woodland animals, bookshelves, mushrooms and more. Since Spoonflower and Lake both operate as a marketplace for artists, this collaboration is no different. We are happy to say that the featured illustrators will receive up to 15% commission on every order at Spoonflower featuring their design!
What makes this coloring pack different to other Lake coloring pages
What makes this collaboration most grand is that our community = you are offered an option to take the artwork across the digital boundaries and bring colored designs to life! But that is not the only thing that makes it tiny bit its own.
1. Your artwork comes to life on fabric, wallpaper and gift wrap
You can color these designs your way and order a print directly from the app. Once a design is colored in, you can import your finished coloring book artwork into Spoonflower, allowing you to print your work on over 20 fabrics and papers in any size, starting at a $5 fabric swatch. From a linen canvas wall hanging to an organic cotton dress, the creative possibilities are endless with a finished masterpiece through Spoonflower x Lake.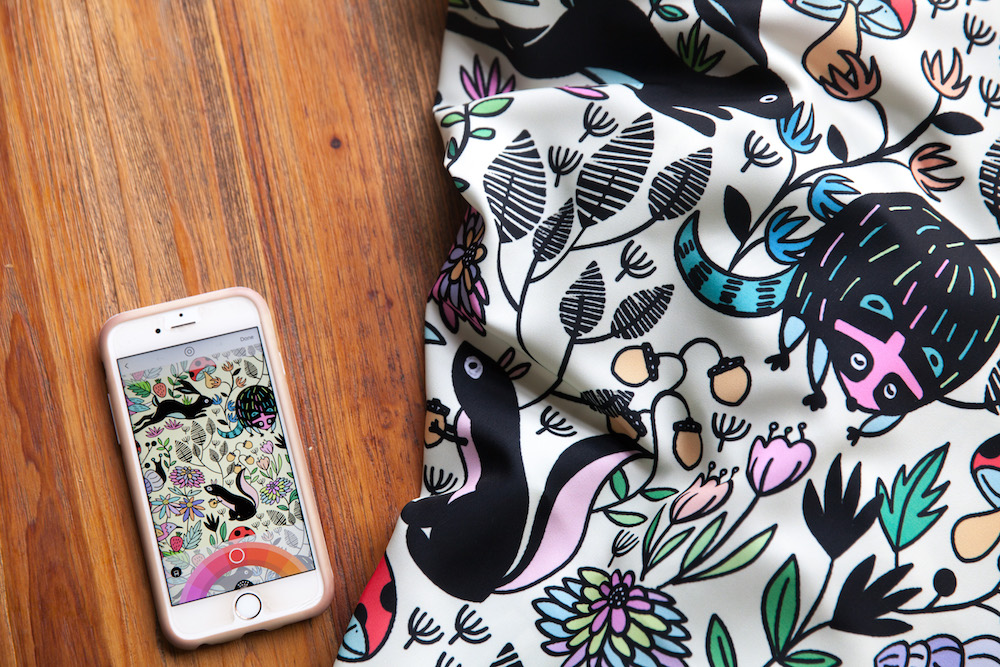 2. Artists from the Spoonflower community
Each illustration was created by a different author active in the Spoonflower community. This time it did not matter whether they are present on Instagram, and the handles (like "dearchickie") you see next to each Spoonflower artwork represent their Spoonflower name, and not necessarily their Instagram handle.
3. More surfaces to color
If you are familiar with Lake, you will notice there are more surfaces in a Spoonflower drawing: some illustrations are well-detailed, which is not usually the case in Lake. However, let us know how that works for you!
4. Slightly different coloring experience
Coloring in Lake usually looks like this: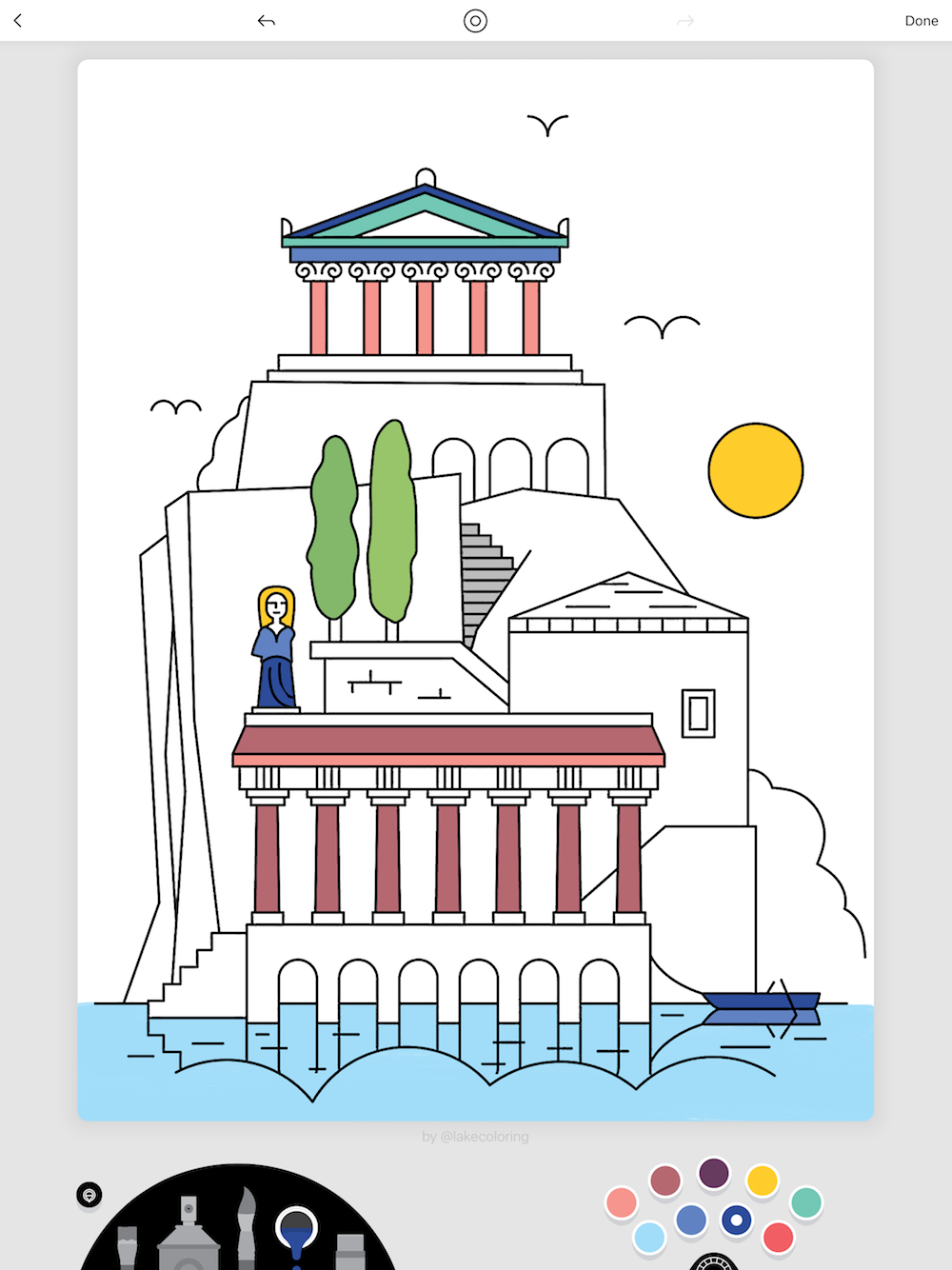 But this is how you color in Spoonflower's pack:
We've made this so you could see how the pattern is going to look like on a wider surface. There is something magical when you are coloring a flower on one side and a flower on the other side starts to bloom in color as well!
So now you know our latest upgrade! We are super proud to bring this to life, and hopefully it will serve you well! If you need some inspiration on what you can create, go here. And when you do order your very own unique piece of art, don't forget to let us know. @lakecoloring and #lakecoloring is the name of the game on all social platforms! It's always a delight to hear from you.