Collab
| 24. Jan, 2018 - 2 min read
Lake meets Two Dots... and faints! 💘

It's not even spring yet, and we are already completely beside ourselves! We've had a crush on Two Dots for years, and today we are welcoming their fantastic art on Lake 😍
Two Dots is a beautiful puzzle adventure, developed and published by Playdots Inc. It's the sequel to the much-appraised Dots and free to download in the App Store and Google Play Store.
The Two Dots coloring pack is free and comes with twelve illustrations created by the Dots team! Two adventurous dots, Jack and Emily, will take you on an unforgettable journey through arctic tundras, fiery jungles, quiet deserts, and many more hidden worlds, but it's on you to make this trip a colorful one.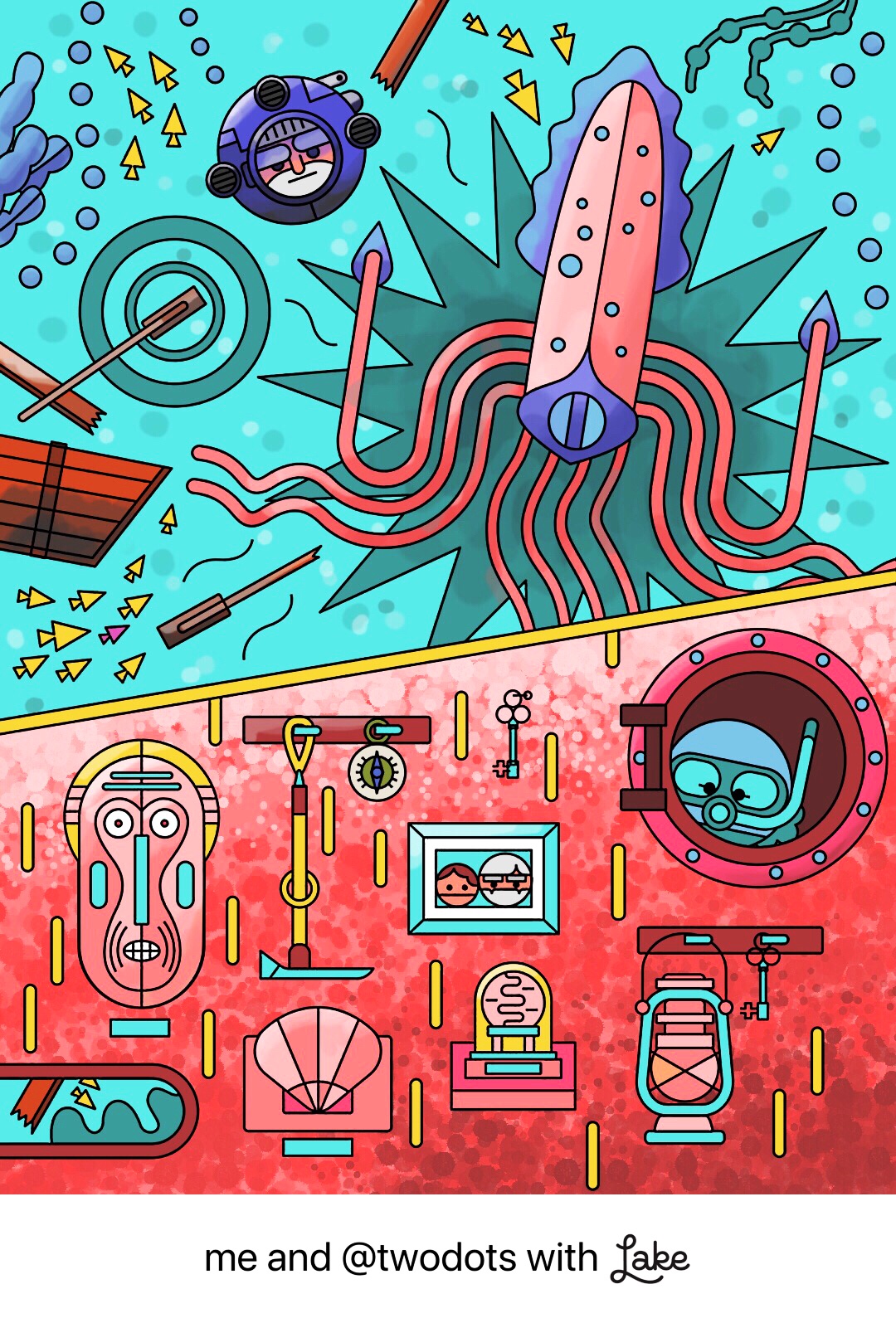 Wait, there's more.
Once you've created a masterpiece, share it on Twitter, tag @lakecoloring + @twodots for a chance to get featured in Two Dots. Yes, your art could appear in Two Dots. 👑
There are also:
🎁 10 x Two Dots booster boxes (x10)
🎁 10 x Lake yearly subscriptions
up for grabs. We will announce the happy winners on Friday, 2 February!
Khm, khm… One more thing. When putting the pack together we could not resist the temptation, so go check… or shall we say go play with the Two Dots custom color palette 😏
Have a wonderful journey!
Intrigued to know more about Two Dots? We got you covered.