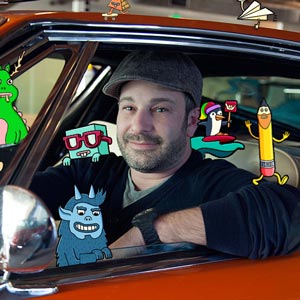 Daniel Sulzberg
"My son is the reason why I work as hard as I do"
Daniel is an L.A. artist, whose illustrations can transport you to the funky and vibrant streets of cartoon California, a place that you'd want to visit everyday. His success is a great example of a dream come true, attesting to the importance of staying true to yourself and pursuing your passions. Daniel's childhood interests became a reality when he was screenwriting for Smallville, made concept art for games, and drew Red Bull cartoons. Right now it is not only his childhood passions that are the driving force behind his success and determination, but it is also his son Leo, who is a continuous source of inspiration. ❤
Daniels's art pack is available on Lake.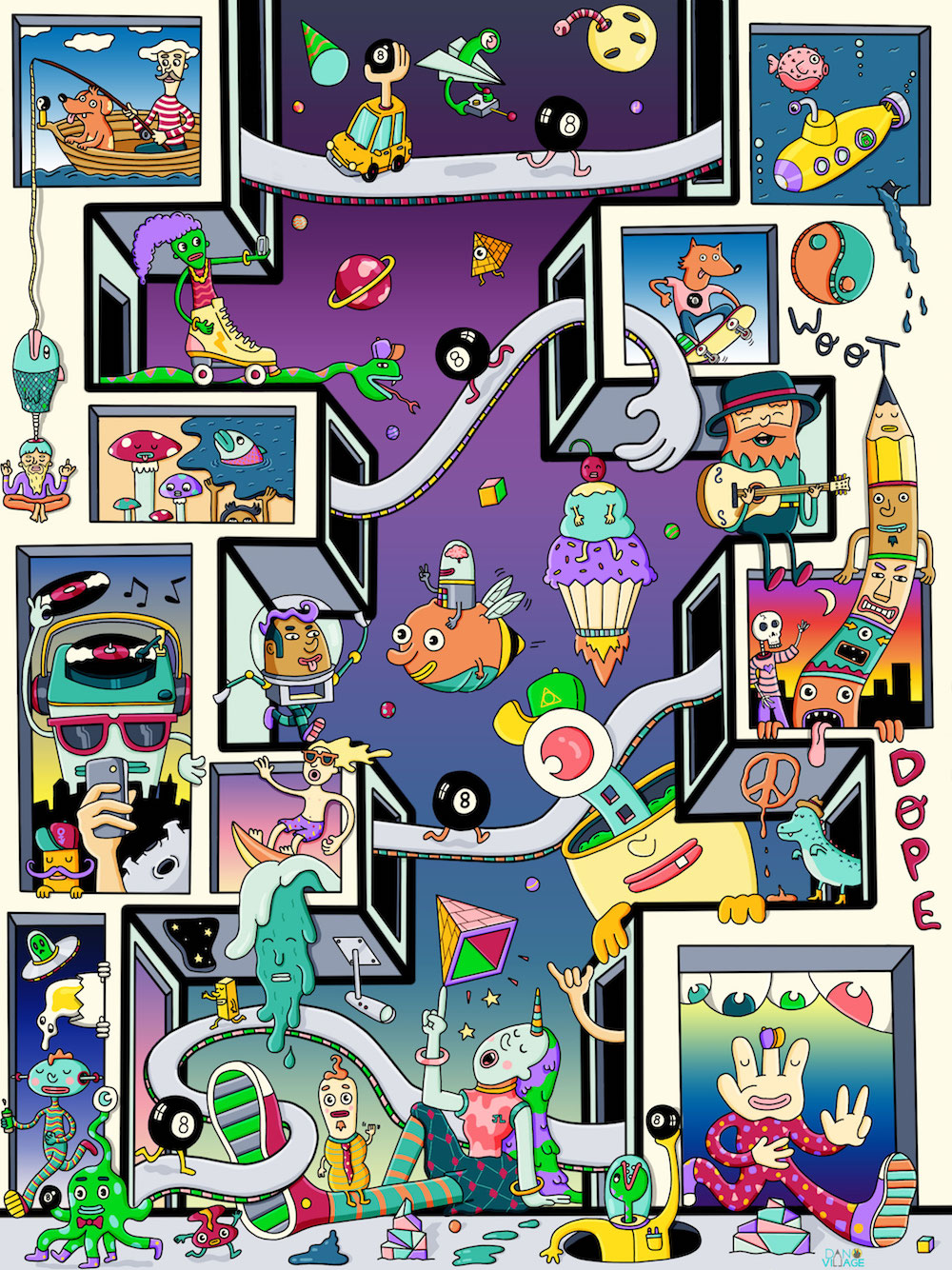 Your illustrations have a fun, positive vibe. They seem to be inspired by the skating culture, music like reggae, food, and blocks. Do L.A. and California influence your design aesthetic?
My artwork is 100% influenced by the big beautiful multicultural melting pot that is Los Angeles. The So-Cal vibe of being relaxed, casual, and being yourself is definitely a part of who I am and it definitely shows in my work. Themes of palm trees, skaters, and beach life are omnipresent in my style, as are bright vivid colors.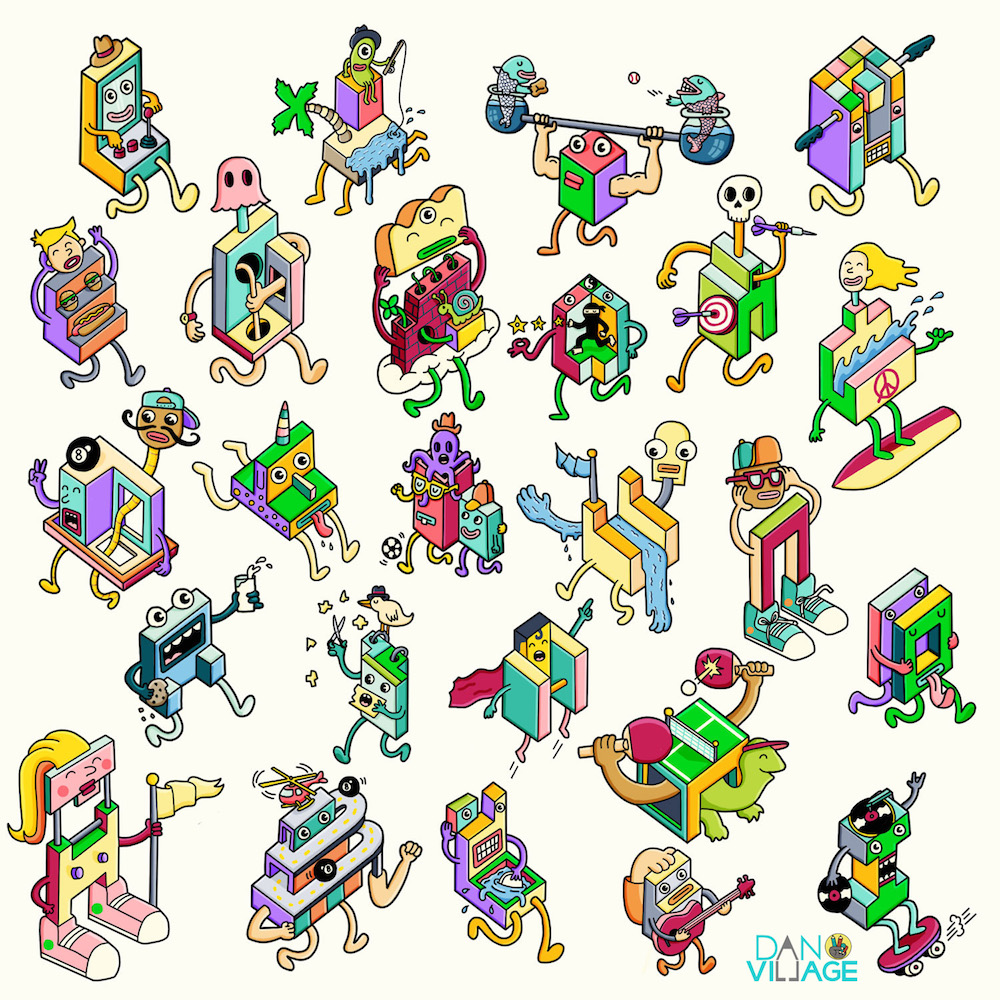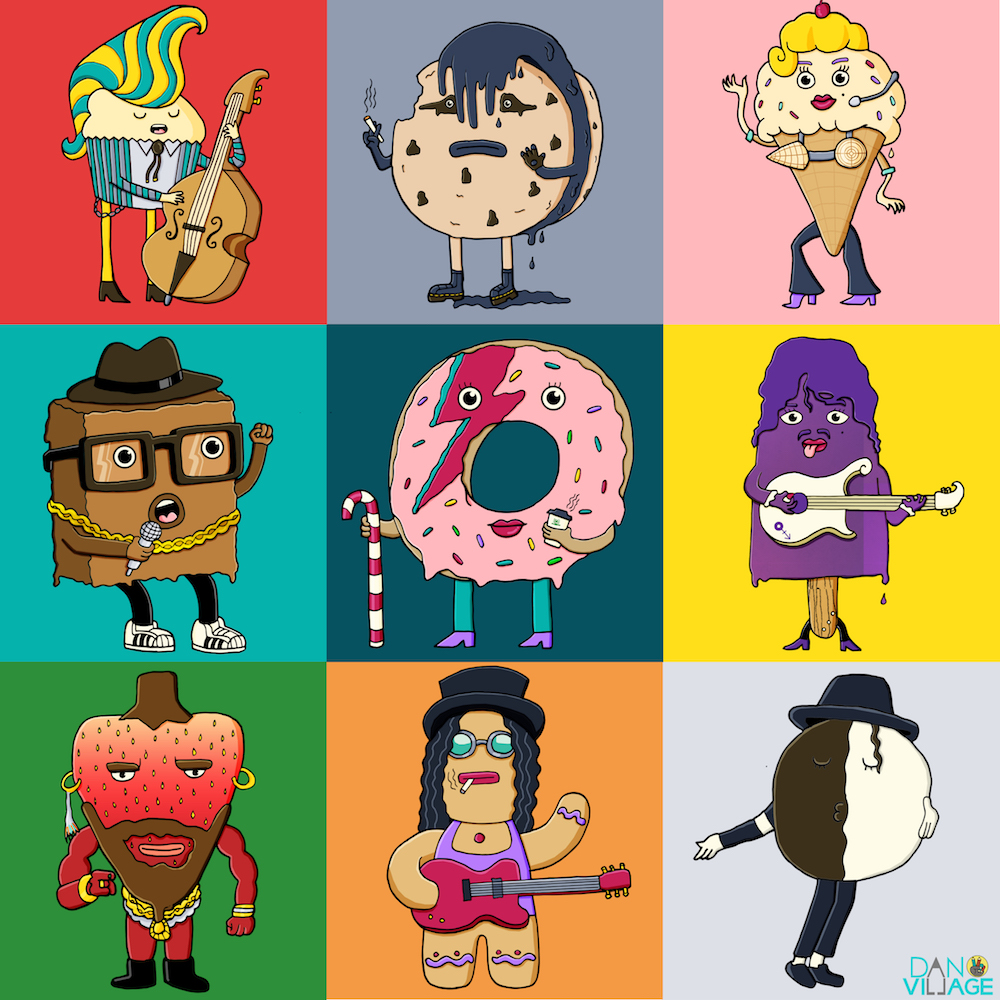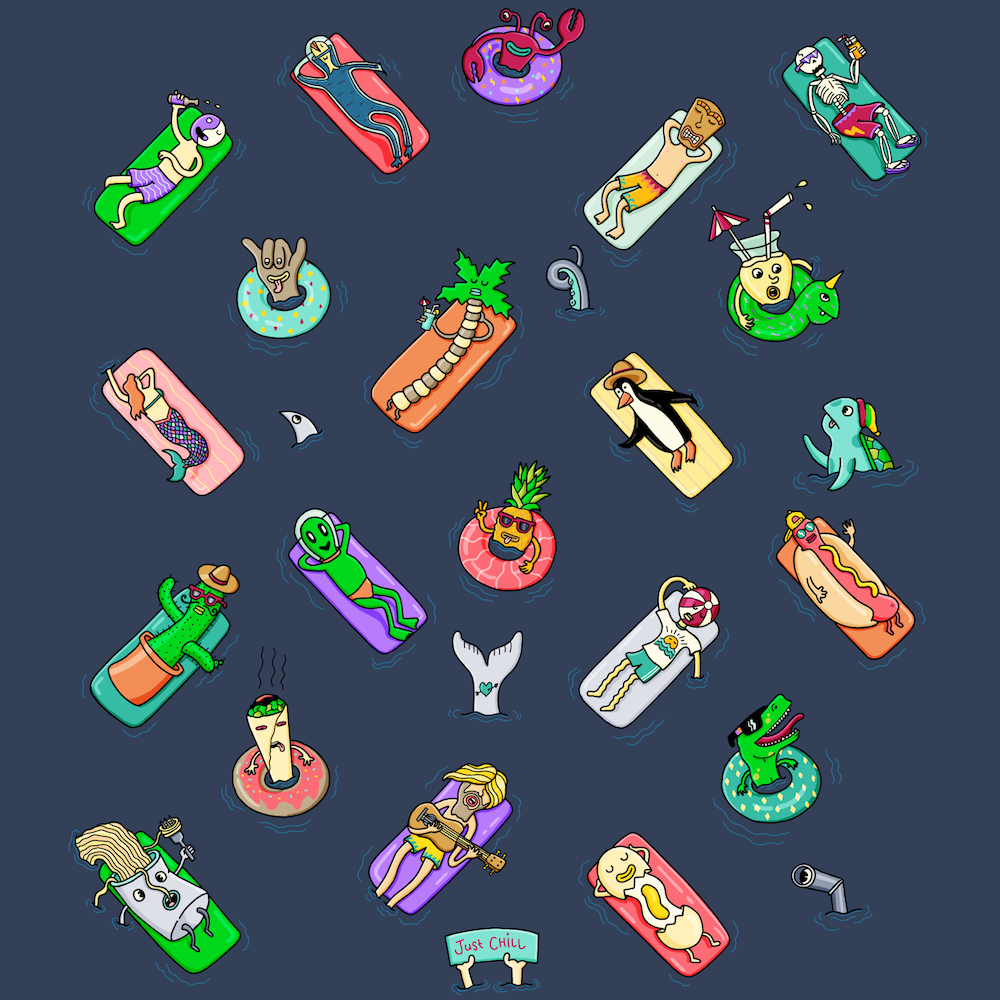 "COMIC BOOKS, NINTENDO GAMES, AND SATURDAY MORNING CARTOONS … As a child of the 80's, this was my life!" is what is written on your webpage. How did these early inspirations translate into where you are right now?
I am lucky enough to have had an opportunity to pursue my childhood passions as an adult and watch them become realities. Comic books translated into a screenwriting job on the WB Show Smallville about Superman, Nintendo games gave rise to a concept artist position at Pandemic Studios, and Saturday Morning cartoons became a cartoon series that I recently sold to Dreamworks Animation. So it's quite amazing that if you stay true to yourself, then your passions can become real.
I can't help but admire your portfolio! Writing for Smallville, creating concept art for games, and now even drawing cartoons for Red Bull. On top of it all, you are also a member of (SILA) the Society of Illustrators Los Angeles and (SCBWI) The Society of Children's Book Writers and Illustrators. How did these opportunities come about?
I would say the majority of these opportunities didn't just come about. As a creative person, you also have to employ that ability of being creative in hustling for work. A lot of times I would follow my passion for a project and then do my best to share it with people who were involved with the things that I loved. I was lucky enough that some of them thought they were pretty good and wanted to work with me as well.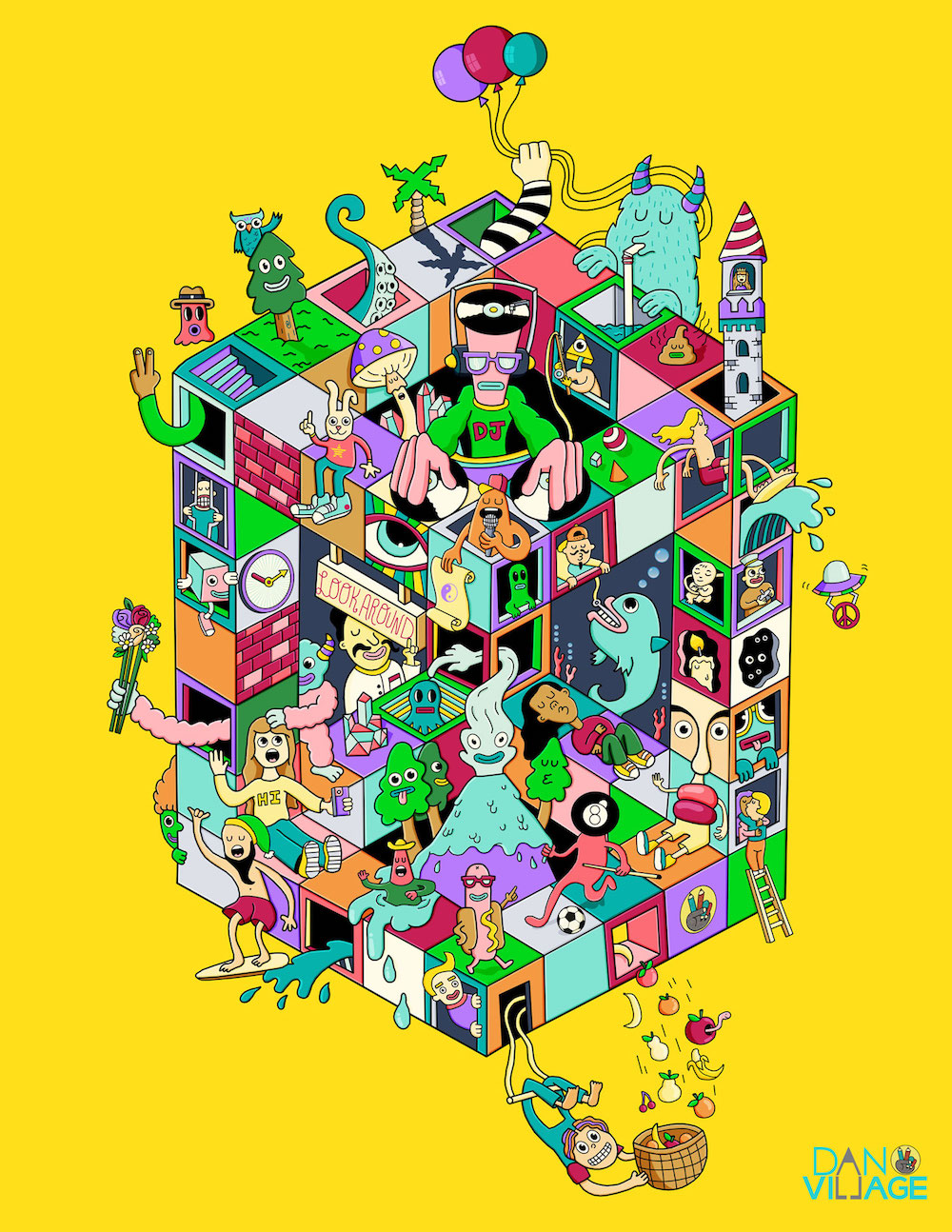 Who inspired you the most to become a better artist?
This is a tough question because I have had numerous mentors throughout the years. In my early days, it was my older brother Bruce, who is also a professional artist. Then in college, I was significantly influenced by the surrealism of Dali and the playfulness of Murakami. In art school, I had a mentor named Pash who really taught me how to hone my style and find focus. And now that I have a one year old, I would say that he is the biggest inspiration for me to be a better artist and human.
"It's quite amazing that if you stay true to yourself, then your passions can become real."
Creating an original art piece for a 10 month old baby sounds like a such an inspiring thing to do :) This is what you did last year for your son Leo. How did your son change your life and what was it like seeing his reaction to your personal and ever so special gift?
My son is the reason why I work as hard as I do. I want to instill in him when you find something you really love doing, you should do it everyday and always do your best. Every morning my son stands on his changing table and points to all the unique characters in the artwork that I created for him. It's a really special feeling seeing him filled with wonder and laughter. It's contagious!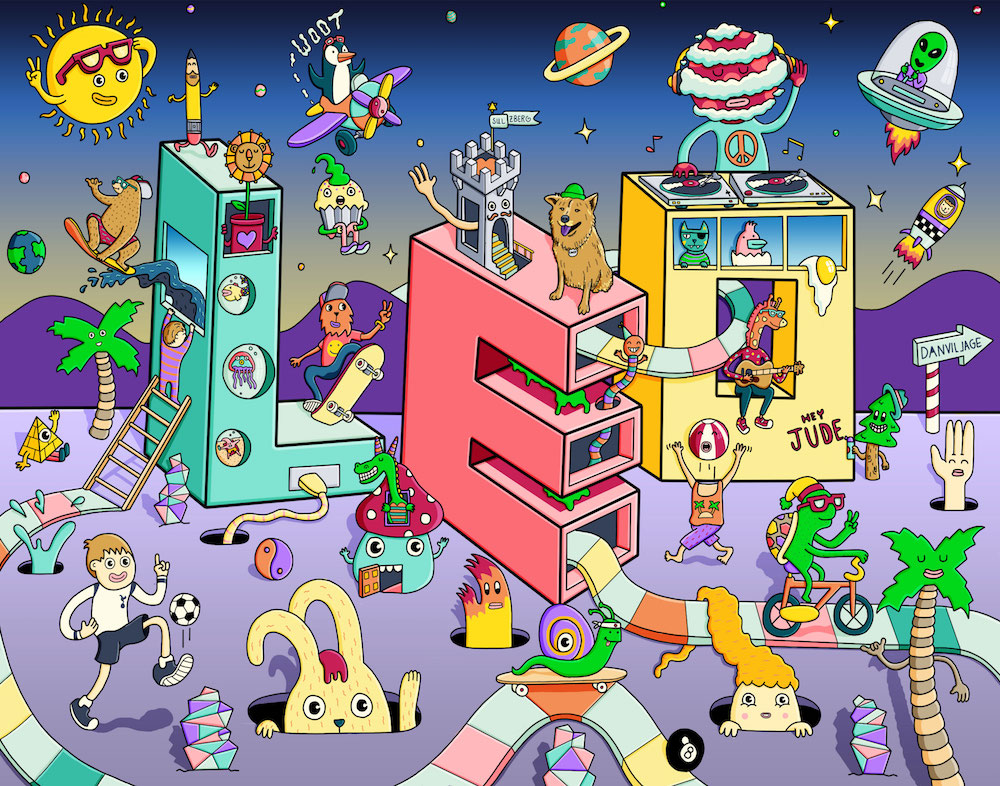 As a member of The Society of Children's Book Writers and Illustrators, has the thought of creating your own children's book or comic book ever crossed your mind?
Absolutely! It's one of my biggest goals. I have written many children's stories but have yet to finish illustrating them. I finished one last year called "Sometimes I Do". It's a story about a boy, who is told not do certain things, and then each page shows him doing exactly those things and saying "Sometimes I do." I am still on the lookout for a publisher.
"The So-Cal vibe of being relaxed, casual, and being yourself is definitely a part of who I am and it definitely shows in my work."
How have Instagram and other social media affected your business?
Instagram has been the best means of displaying my art. It's very exciting to have this social media platform to showcase my work and have the entire globe be able to see it. I wish they hadn't messed with the algorithms though, because it can be harder to be noticed these days.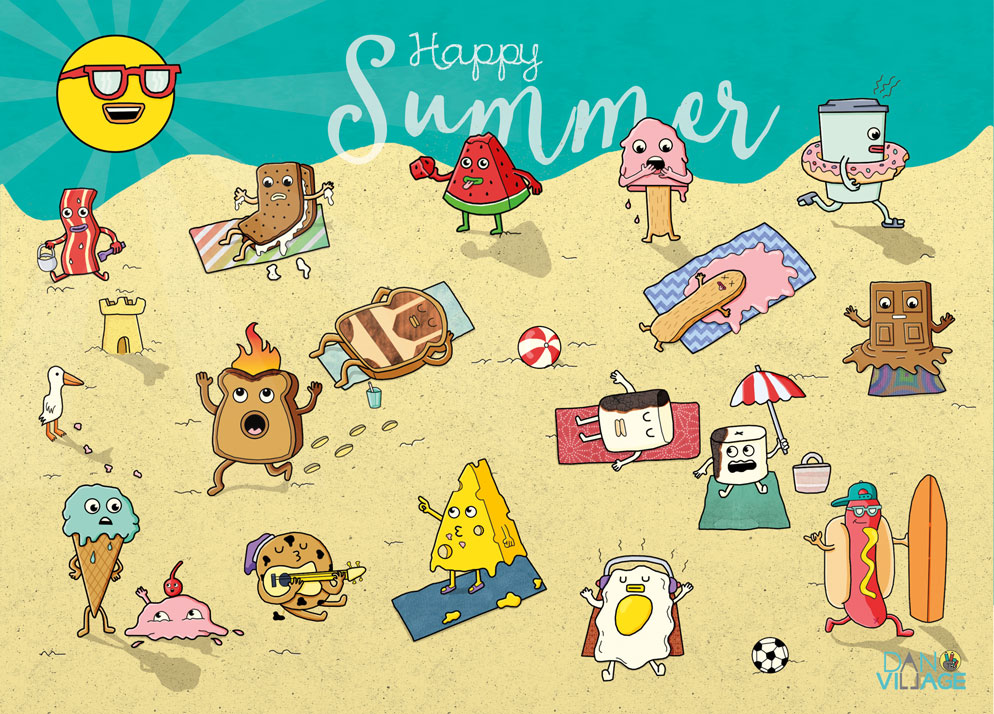 We are very happy you became a part of Lake. What made us absolutely honored is that your wife, who is a psychologist, uses Lake in her therapy sessions with kids. That is so wonderful! Is this how you discovered Lake?
My wife was working for a private practice and was using the app with some of her clients. Many of them felt it helped them relax and process difficult situations. My wife has always said my work would be fun for people to color and she would often print my work for her kids to actually color in. Working with Lake was a match made in heaven.
Any final thoughts for those who are also making their way as artists?
The most important thing is to figure out what makes your style unique. Once you have that figured out, just create as much as possible without worrying what others will think. What is also important is to be friendly, kind, a good communicator, and to not have an unhealthy creative ego. If you follow this advice, you will find your niche before you know it and people will want to collaborate with you.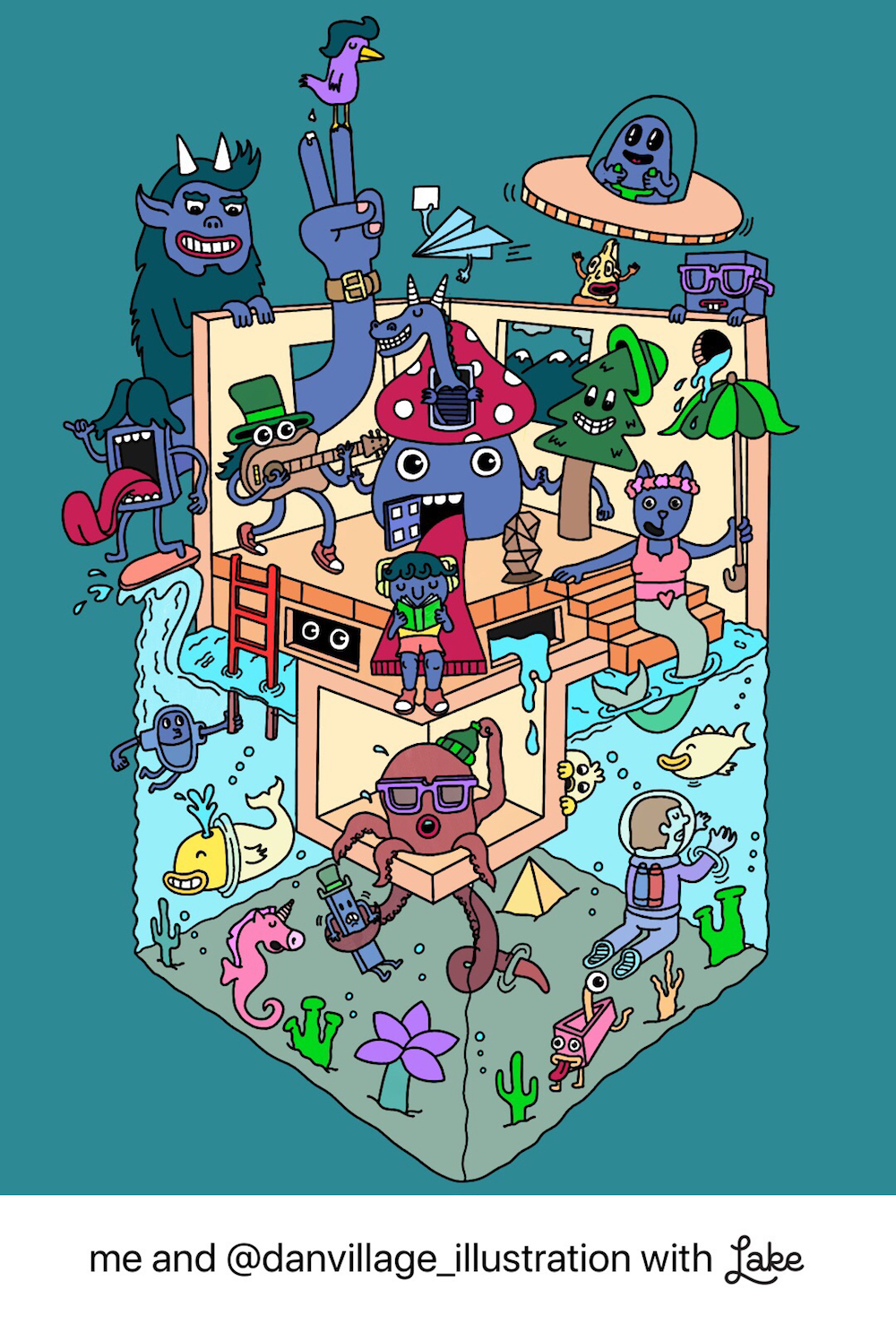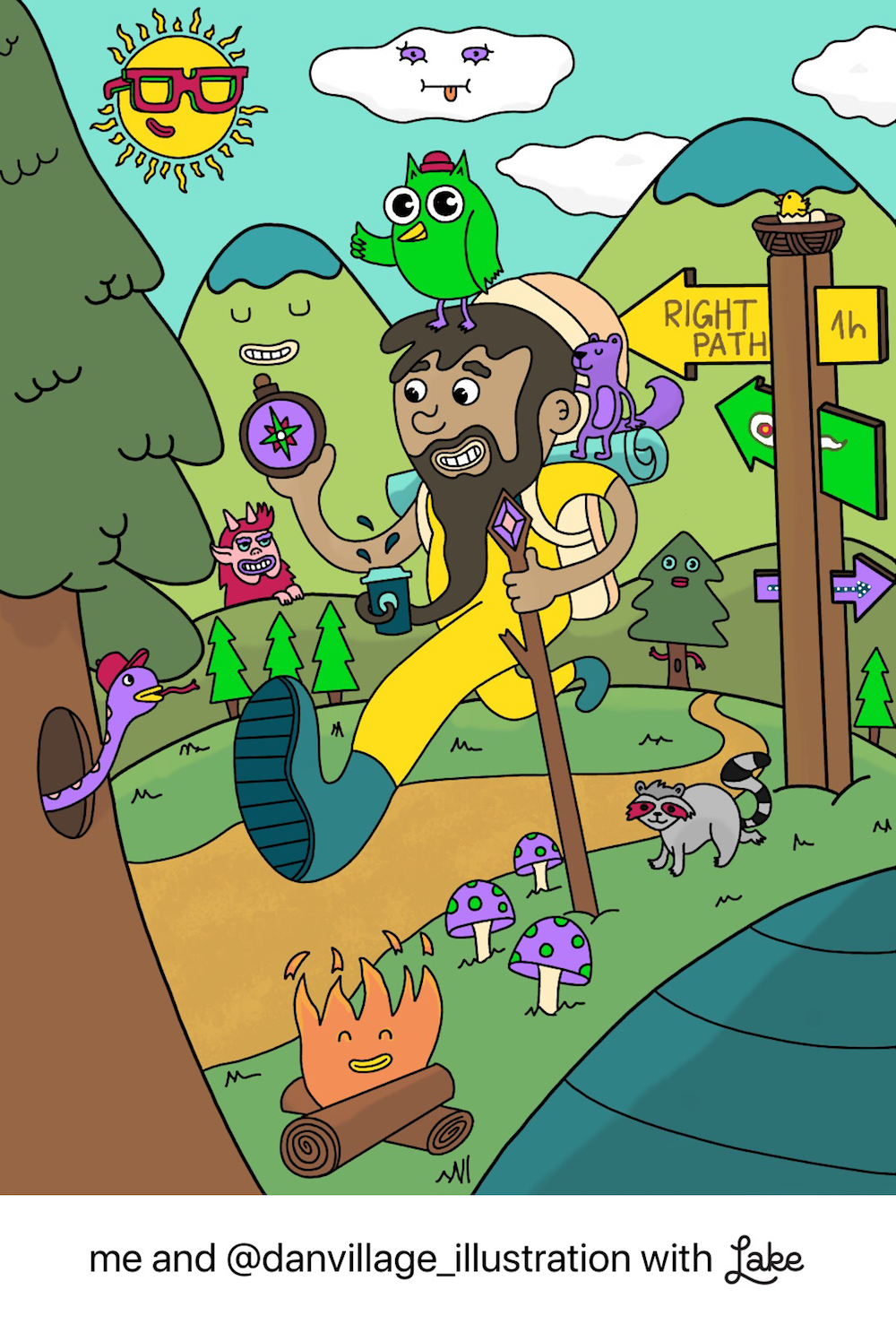 Do you like Daniel's art? Download Lake and color her illustrations.
Intrigued to know more about Daniel? We got you covered.