Update
| 1. Nov, 2018 - 1 min read
This festive season let Lake be your daily dose of calm

There's a lot going on in this world. In fact, there's probably a lot going on in your life right now. And let's be honest, December doesn't make it any easier. Yes, it is supposed to be the happiest month, but for many it is also the busiest and most stressful time of year. And to support you through all this we are gifting you 31 winter themed illustrations.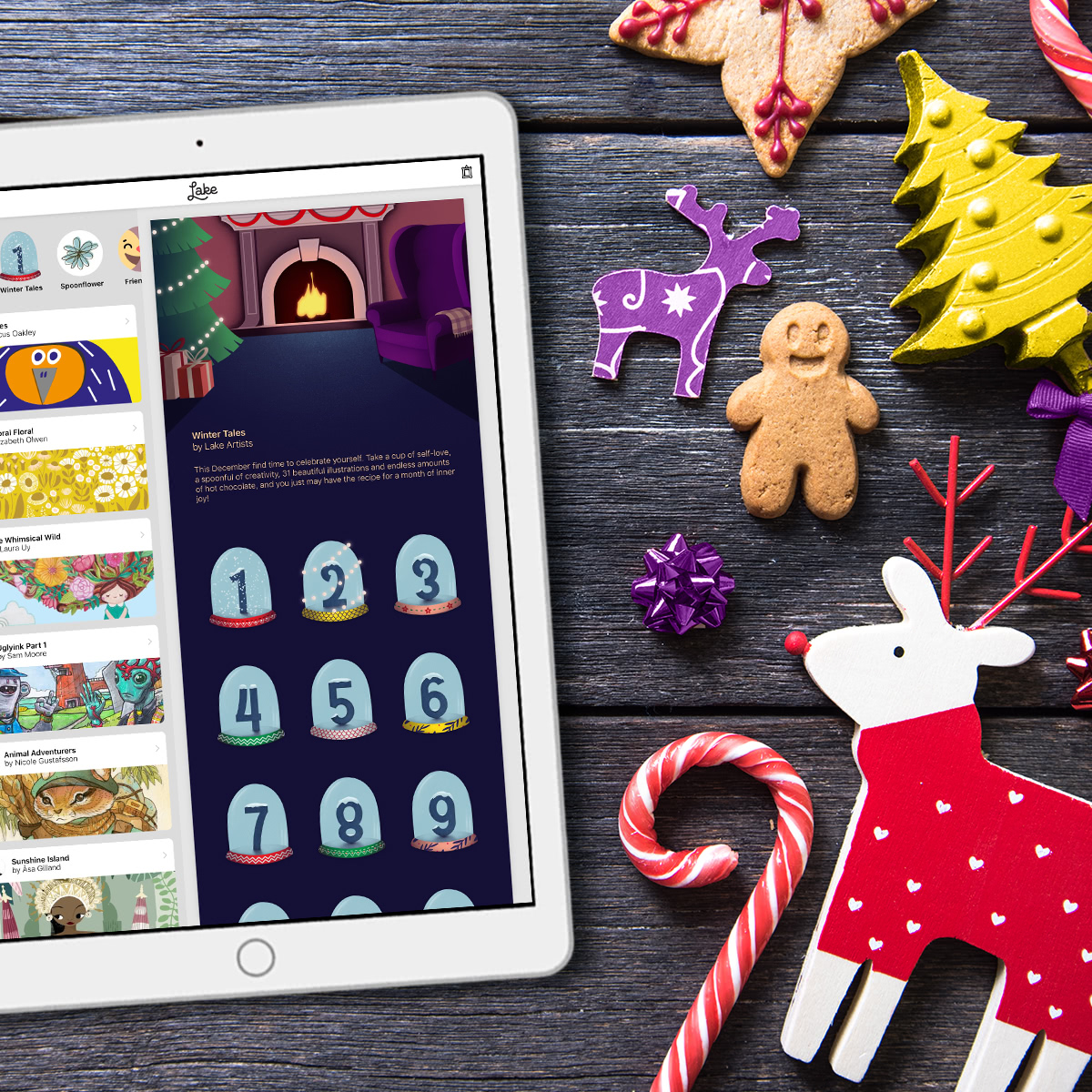 From the 1st until 31st of December you will be in for a Lake treat: one illustration for every December day. Drawings are a part of the Winter Tales coloring pack, and are the creations of various Lake artists. Each is a reflection of what winter represents to them personally. Come to Lake daily, tap the snow globe of the day, and the illustration hidden behind it becomes yours to color. Color them day by day or in bulk, it is up to you. One thing we are sure of - if you combine coloring with a cup of self-love, a spoonful of creativity, and endless amounts of hot chocolate, you just may have the recipe for a month of inner joy.
Remember to stay kind to yourself and others.
Wishing you peaceful and happy holidays. ❤