Win a yearly subscription to Lake
We haven't done this for a while so grab the chance before it's too late. We are giving away not one, but TWO yearly subscriptions to Lake: one for you and another one for your best friend. Oh, and we are adding a bunch of cute Lake stickers, too ;)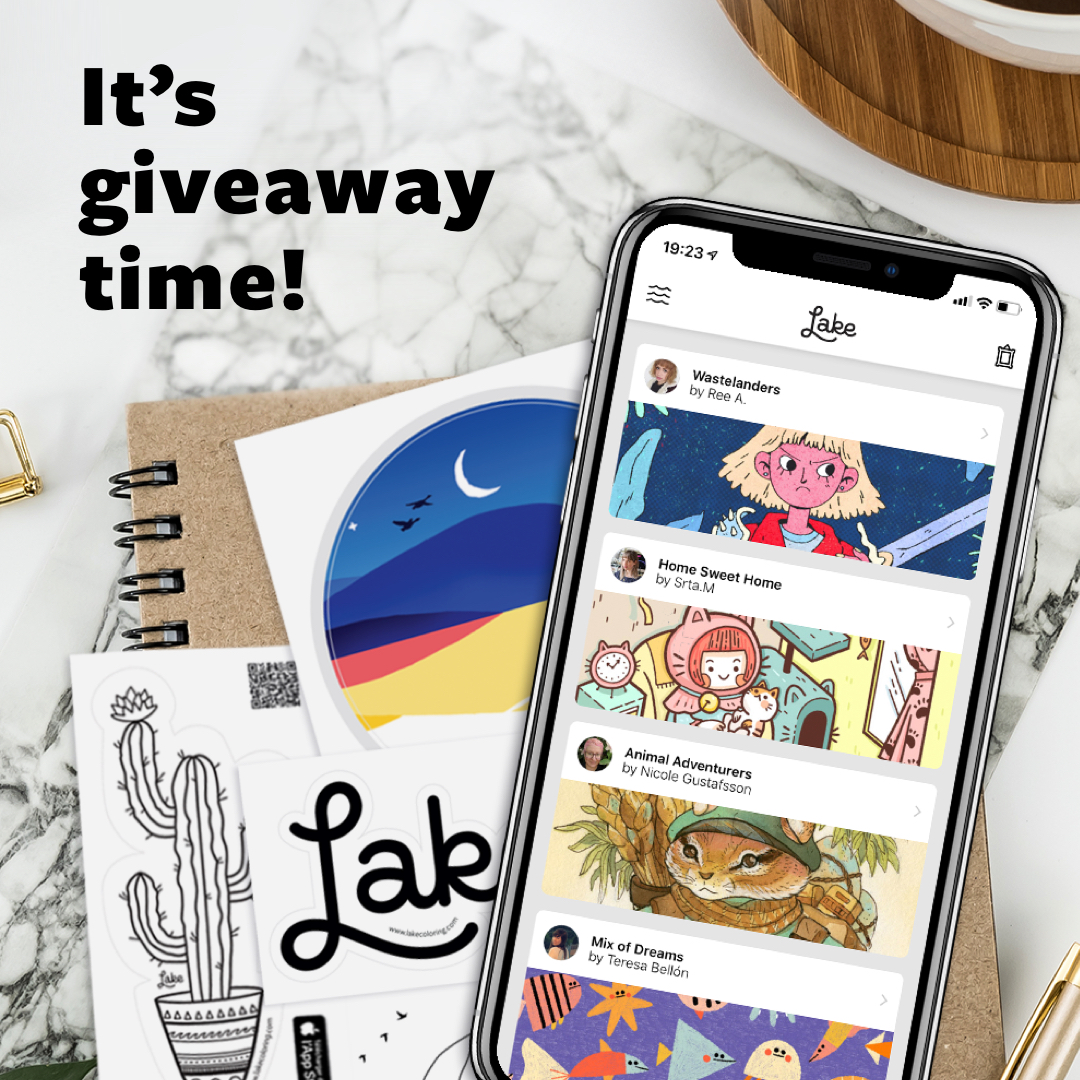 How to participate:
Follow @lakecoloring on Instagram
Comment below the post and tag a friend who would enjoy a yearly subscription to Lake. You can tag as many friends as you want, but each tag has to be in a separate comment.
The giveaway will end on Tuesday, February 19th at 4pm CET.