Collab
| 26. Apr, 2019 - 1 min read
Hopper bunnies hopping into Lake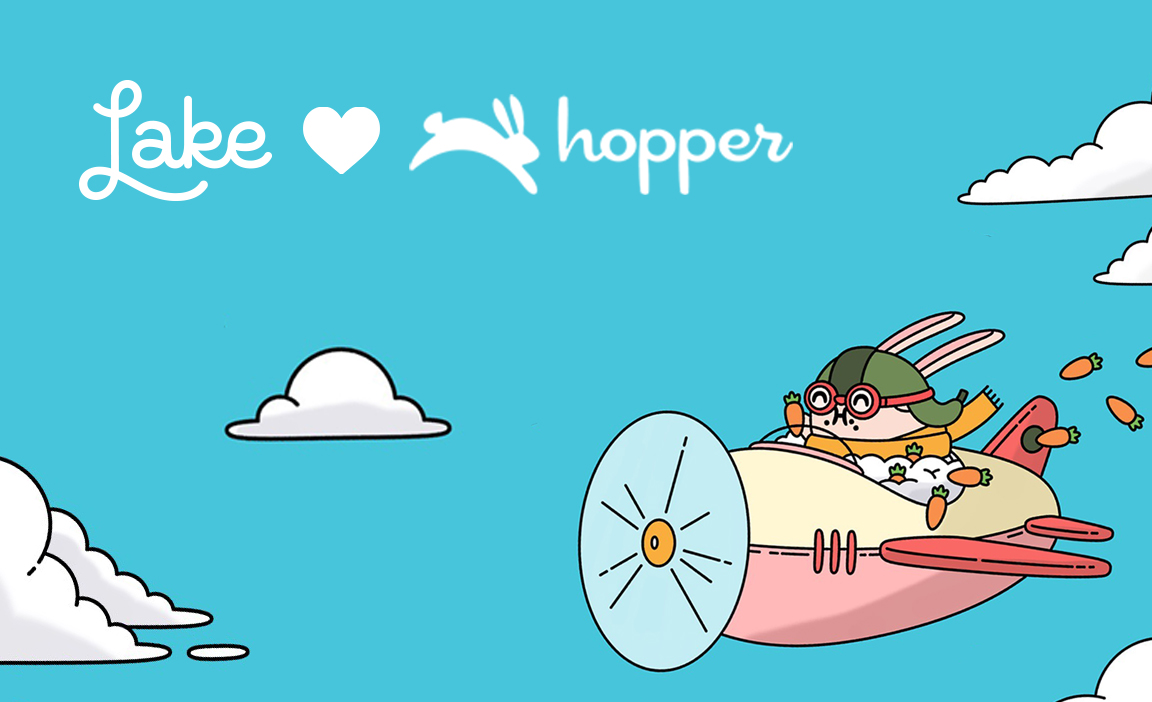 You've heard it here first: we're teaming up with Hopper! In case you're not familiar with Hopper yet, they are this super efficient and beautiful travel app that is quickly becoming the go-to way to book travel, as the world continues its shift to mobile. Recognized as the fastest-growing travel app by Forbes, Hopper has helped over 35 million travelers plan over 100 million trips and counting. Pretty impressive, right? We're definitely convinced! Looking at their app and learning about their mission, we just couldn't resist teaming up with them, so here's the result.
Starting today, April 25, and for the next two weeks, Hopper's coloring book is exclusively available in your beloved coloring app, Lake. Their furry art is free for all Lake users and comes with 8 illustrations created by Hopper's in-house illustrator. Join the Hopper buns and the Fair Bear, as they travel around the world (and — gasp — even outer space!). Your mission is to fill their world with color!
Let your next flight or hotel stay be more about relaxing and being creative and less about being frustrated and passively waiting for the next step in your journey. Download Lake (in case you've not done so already) and get started!