Lake
| 2. Apr, 2020 - 3 min read
Here with you, here for you.
Over the past few weeks, our lives have changed drastically and unexpectedly. Our daily routines and dynamics have been significantly disrupted by this dreadful pandemic, leaving us all in the grip of fear, loneliness, and uncertainty.
The quarantine has taken away from us some of the most essential and important things we've always relied on. Things like visiting our families and relatives, hanging out with friends, giving spontaneous hugs and cheerful high fives, even kisses and walks are forbidden these days. Sounds like a bad movie, but it isn't, it's our reality. That said, we must remind yourselves as often as possible that this is just our temporary reality. T-e-m-p-o-r-a-r-y. Breath in, breath out. This will pass.
Despite things being scary and hard right now, we all must try and find some sense in this hectic situation. Not just to survive, but to maintain our physical and mental health. We want to help you get through this time.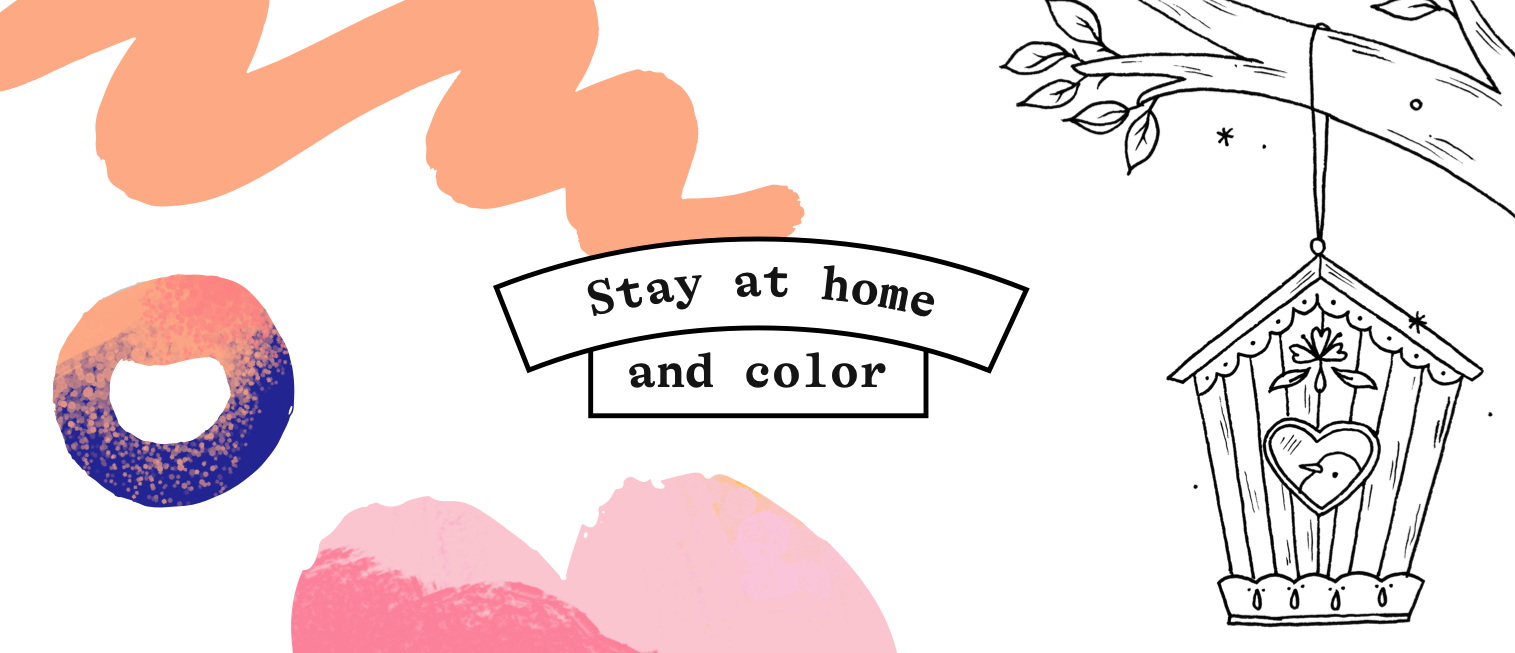 In the past weeks, we've seen a significant increase in daily app usage and received many heart-warming messages from you, telling us how much coloring helps you relax and cope with your emotions. Your words were sincere, raw, and very relatable. That motivated our decision to get involved immediately and contribute to our community to the best of our ability. To make Lake's relaxing effects available to many more, we have unanimously decided to offer our yearly subscription at a significantly reduced price, for the time being. Our special Stay-at-home offer is already available in the App Store for all new and free-tiered existing users.
We would like to highlight another important aspect of our Stay-at-home story. Many professions, including designers and artists, have been severely affected by the unfolding turbulent situation. We are happy and grateful that we can still stand by our artists' side - with you, of course. By supporting Lake, you're also supporting Lake artists, since part of your subscription fee goes directly to them. And this, without a doubt, is a great way to help and lift each other up during these hard times.
We sincerely hope to improve your mood, even just a little bit, and ignite some sparks of creativity during these long days. Our coloring pages will allow you to travel through time and space, and help you imagine, create, and feel without any outer limitations.
Wondering about how coloring can help you unwind during these difficult times?
Not everyone knows that coloring is a process similar to meditation, as it allows us to let go of our thoughts and focus solely on the here and now.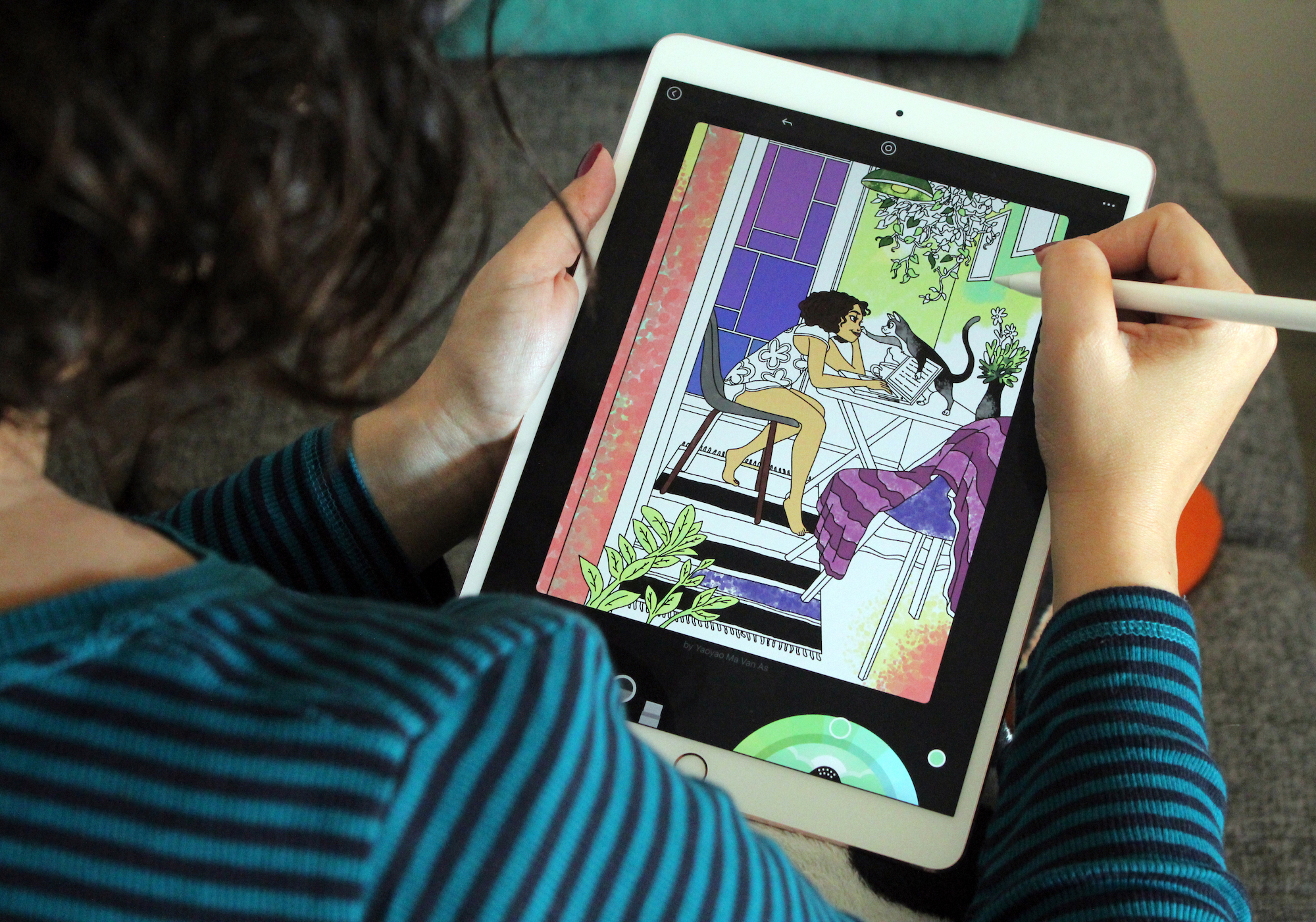 → Coloring helps you practice mindfulness.
By focusing your attention on how you apply color and by immersing yourself fully into the experience, you're training your attention muscle and learning how to enter the state of flow.
→ Coloring helps you relieve anxiety.
By engaging your senses and immersing yourself into the process of coloring, your brain experiences relief and is able to enter a meditative state, allowing stressful and unpleasant thoughts to fade into the background.
→ Coloring helps you establish a bedtime routine.
Mindful coloring practice before bedtime can help you fall asleep more easily. The process of coloring will allow you to slowly unwind from the day and calm your body and mind.
These are difficult and heart-wrenching times, but we'll get through them. We always have, we always do. We might even come out of it stronger and more united as one global community. That would be a beautiful thing, wouldn't it?
Stay calm, safe, and healthy.